Founder of the weekly podcast "The Research Her", our "#WCWinSTEM, Elissia Franklin, is a graduate student investigating potential biomarkers for diabetes in human plasma.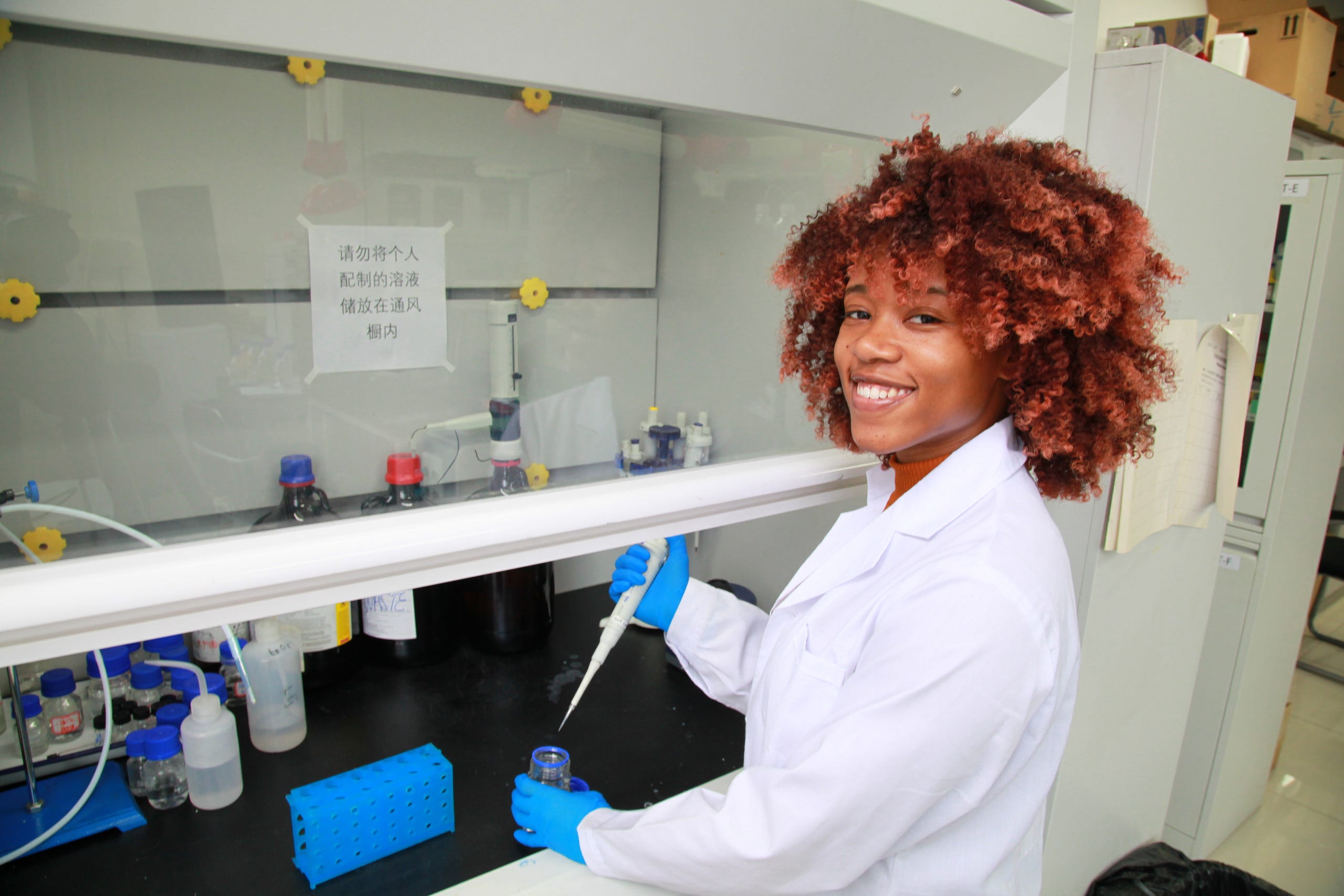 Responses may be edited for clarity and brevity.
---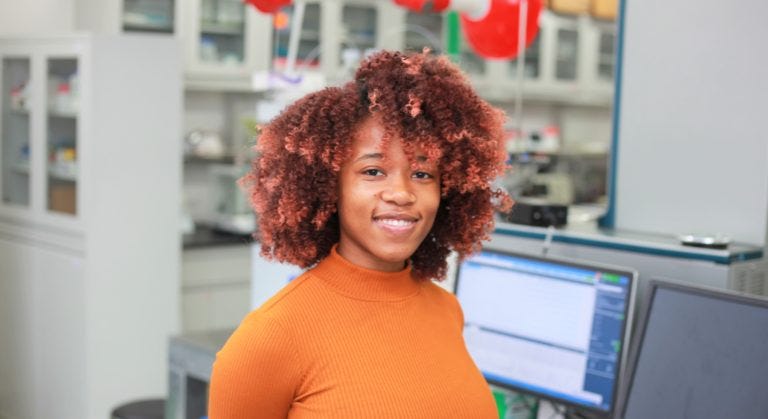 Where did you go to school?
Ph.D. Chemistry (in progress), Purdue University, West Lafayette, IN
B.S. Chemistry, The University of Illinois at Urbana-Champaign, Urbana, IN
What do you do right now?
I am currently a 4th year PhD candidate in the department of chemistry at Purdue University. I am technically an analytical chemist, but my research is more in the field of biological chemistry. Currently, I am using a method that I developed to investigate potential biomarkers for diabetes in human plasma.
What made you choose your STEM discipline in the first place?
After I started working in a research lab in undergrad, I told my advisor that I wanted to apply for a master's program, but he ultimately pushed me to apply for PhD programs instead. Although I did enjoy doing research in undergrad, had my advisor not pushed me to apply, I would not have pursued a PhD because I did not believe that I had what it took to get a PhD.
I also did not know that being a scientist was a career path until college and always felt like I did not belong or deserve to be one. I did not even know that a scientist was something that I could become; that automatically made me disqualify myself. However, I went through with the whole process of getting into grad school and found an advisor whose research and drive I loved… And here I am.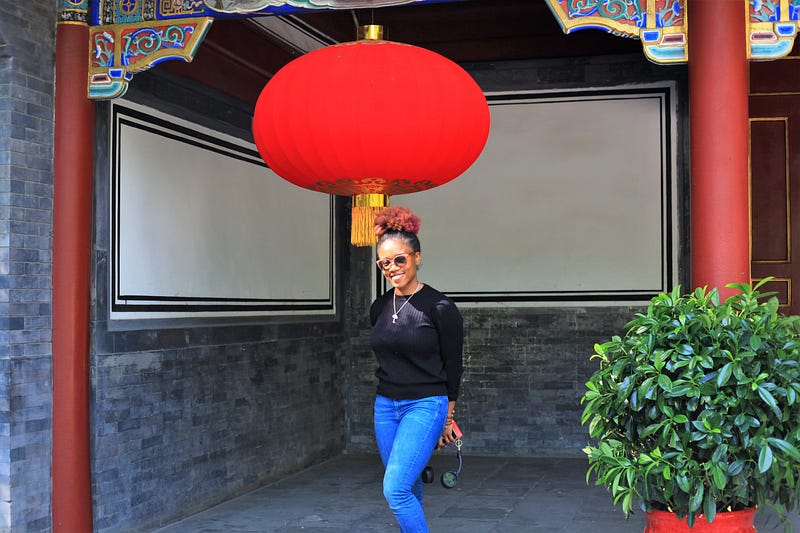 What's one piece of advice you wish you had when you started your STEM journey?
If you feel like you know less than everyone in the room, then you are in the right room.
Being uncomfortable usually means that you are growing. You are not less than the people in the room and you are entitled to your seat.
You are entitled to ask a question when you are confused, even though you may feel like you are inconveniencing the professor –– which you are not. You are not lot less than or even equal to anyone in the room. It is always good to put yourself out there.
Do you have any woman of color in STEM sheros? Who and why?
I truly admire Tahira Reid! She is an Associate Professor for the School of Mechanical Engineering at Purdue. She inspires me because I see her as a professor who is really bringing her whole self in her field. I also love that her research has so many dimensions, and that she has found a way to incorporate research that relates to black women into her lab. She does it all while developing so many other groundbreaking methodologies.
What else are you passionate about?
One of my goals is to help improve the understanding of the health disparities faced by black women, which causes us to be more likely to die from diseases and other preventable events compared to other racial groups. Scientific research can be very overwhelming and almost impossible to read, so I find research topics that are relevant to black women's well-being and make the studies or reports easier to digest. I share what I learn from the literature reviews on a weekly podcast called "The Research Her", which anyone can listened to for free on most podcast platforms. On the show, I use everyday language from my Southside Chicago roots to help others understand complex information that can be used to improve our lifestyle choices.
Why do you think it's important to highlight women of color in STEM?
As I mentioned earlier, I didn't know that being a scientist was a possibility for me until I did it. It was just never anything I saw in my surroundings. Growing up, a scientist to me was Einstein, Frankenstein or Bill Nye, and I always thought that they were some special type of person. I did not know that science alone was a career path without being accompanied by some healthcare components.
Representation matters because seeing someone who you can identify with succeed in a certain field or career path allows you to see yourself doing it as well. It becomes a feasible possibility.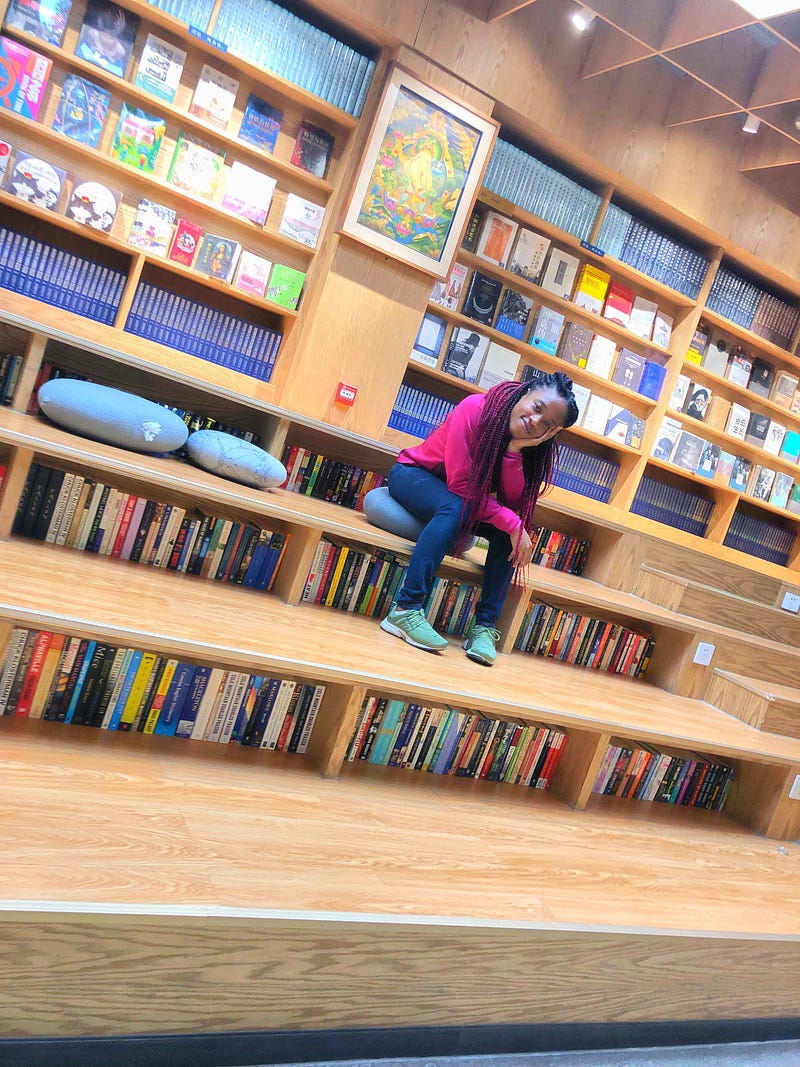 Are there any institutions, groups or organizations you want us to shoutout?
I would like to give a shoutout to the Society for Advancement of Chicanos/Hispanics and Native Americans in Science (SACNAS ), as they are the reason that I am at Purdue working on my PhD. I attended their annual conference the year that it was held in Los Angeles, and there, I met many amazing people. It was so beautiful seeing and connecting with so many people of color in one room. There, I also met a professor who placed Purdue on my radar, and helped me connect with his network at that school.
Is there anything else you'd like us to know about you?
I want people to know that it is okay to bring their full self in anything they do. We live in a world that tries to define us and make us believe that we cannot have more than one identity, but whether it's how we dress or act, we do not have to fit into a predetermined mold. Being true to ourselves is important.
You can find Elissia Franklin on Facebook and Instagram.
Elissia, thank you for your drive in helping to improve the understanding of the health disparities faced by black women. We're honored to have you in our #VanguardSTEM Village!
---
If you enjoy our weekly #WCWinSTEM features, consider donating to our parent not-for-profit, The SeRCH Foundation, Inc., to help support this work.