As a STEAM educator and entrepreneur, our #WCWinSTEM, Chidi Paige, has also designed educational games and is passionate about youth development and game-based learning.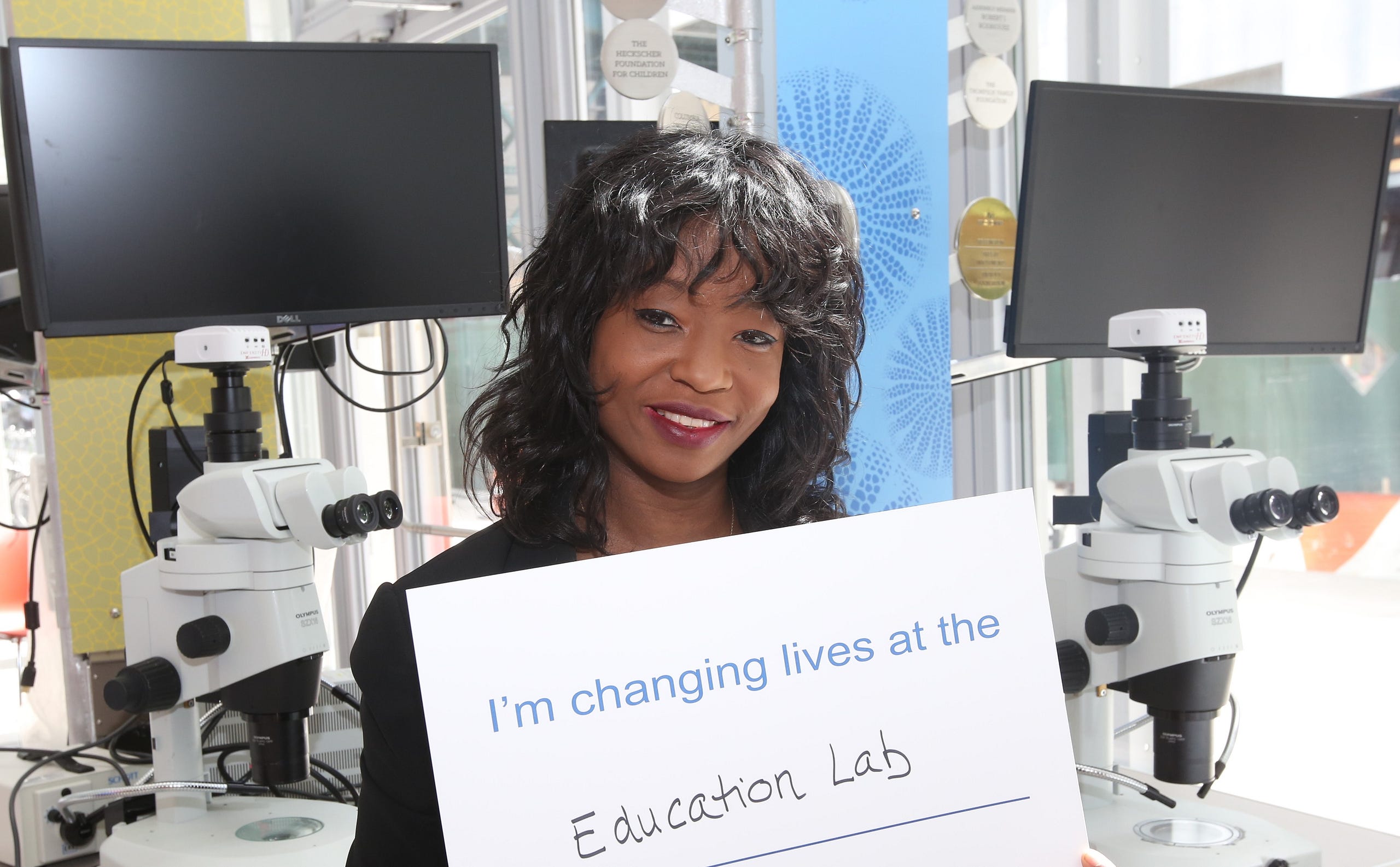 Responses may be edited for clarity and brevity.
---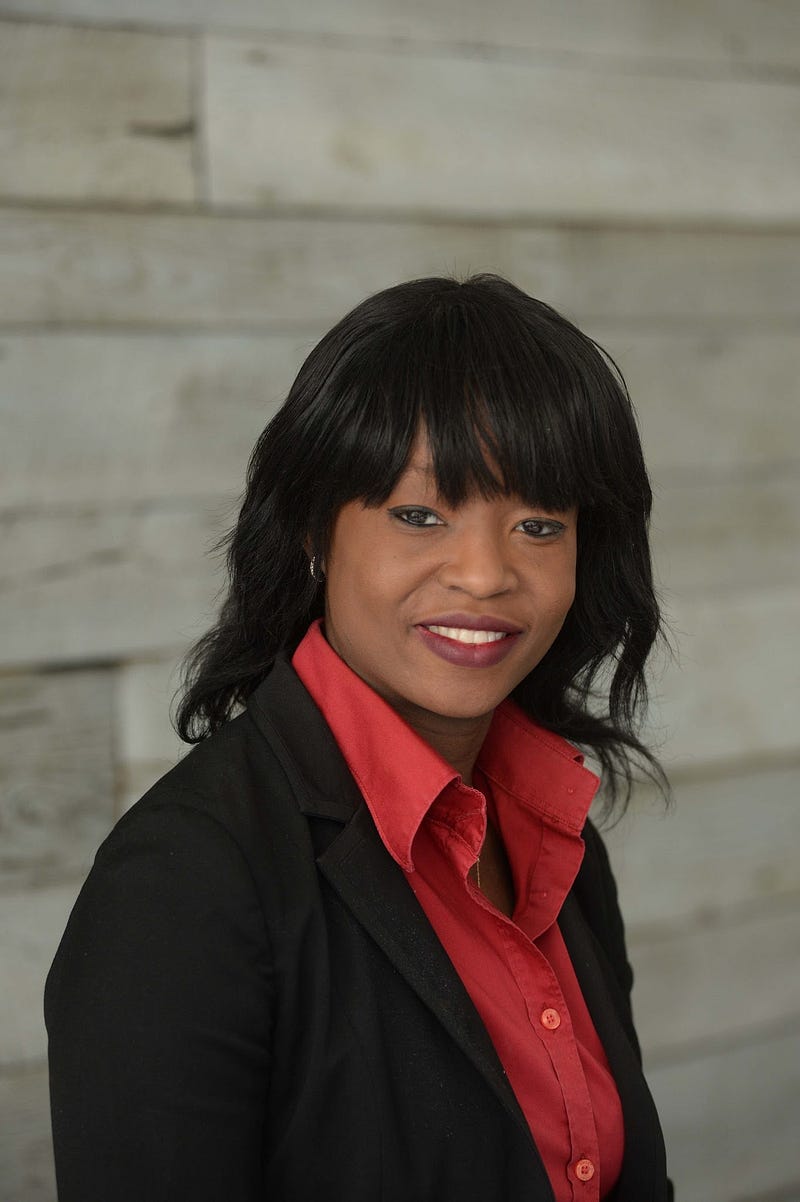 Where did you go to school?
M.A. Cognitive Science in Education (in progress), Teachers College, Columbia University, New York City, NY
B.S. Zoology, University of Uyo Nigeria, Uyo, Akwa Ibom State, Nigeria.
What do you do right now?
I'm the Education Program Manager at Columbia University's Zuckerman Institute. My role involves managing, developing and implementing public-facing neuroscience education programs. One of my programs pairs high school students from underrepresented groups in STEM with neuroscientists at Columbia University for 8 weeks, with one-on-one mentoring and exposure to scientific research. Another program is Saturday Science — a free family event where learners of all ages are engaged in over 12 fun and interactive brain science activity stations each month. Saturday Science activities range from real brains samples from different animals, to making models of brain cells with Playdoh!
What made you choose your STEM discipline in the first place?
I was a very curious kid. I was always fascinated by my environment. Often times choosing to play with bugs and invertebrates instead of playing with other kids. Embarking on a science track came naturally to me. Although, my parents did push for me to become a medical doctor. But to their dismay, I chose to study zoology!
What's one piece of advice you wish you had when you started your STEM journey?
I wished I was encouraged to do more presentations and speak up. I wished teachers portrayed a safe learning space with less pressure to always know the right answers.
Do you have any woman of color in STEM sheros? Who and why?
Dr. Karen Hypolite is a woman I admire. I met her during one of her sessions at a conference in California. I see her as a shero because she has done all of the things I aspire to do- she is a STEM educator, an innovator and entrepreneur. At our first meeting, she encouraged me to pursue a Ph.D. and to invite her to my graduation when that happens. I can say that I am on that quest now because of her encouragement.
Another one of my sheros is Adetola Salau. Adetola is the founder/Executive Director of Carisma4U Educational Foundation. She is an advocate for STEM education and education reform in Nigeria. I think of Adetola as a STEM education warrior who has taken the quest to provide quality STEM education to our home country of Nigeria, a quest that I also plan to embark on.
What else are you passionate about?
I am passionate about learning through play and game-based learning. During my spare time, I design STEM education games.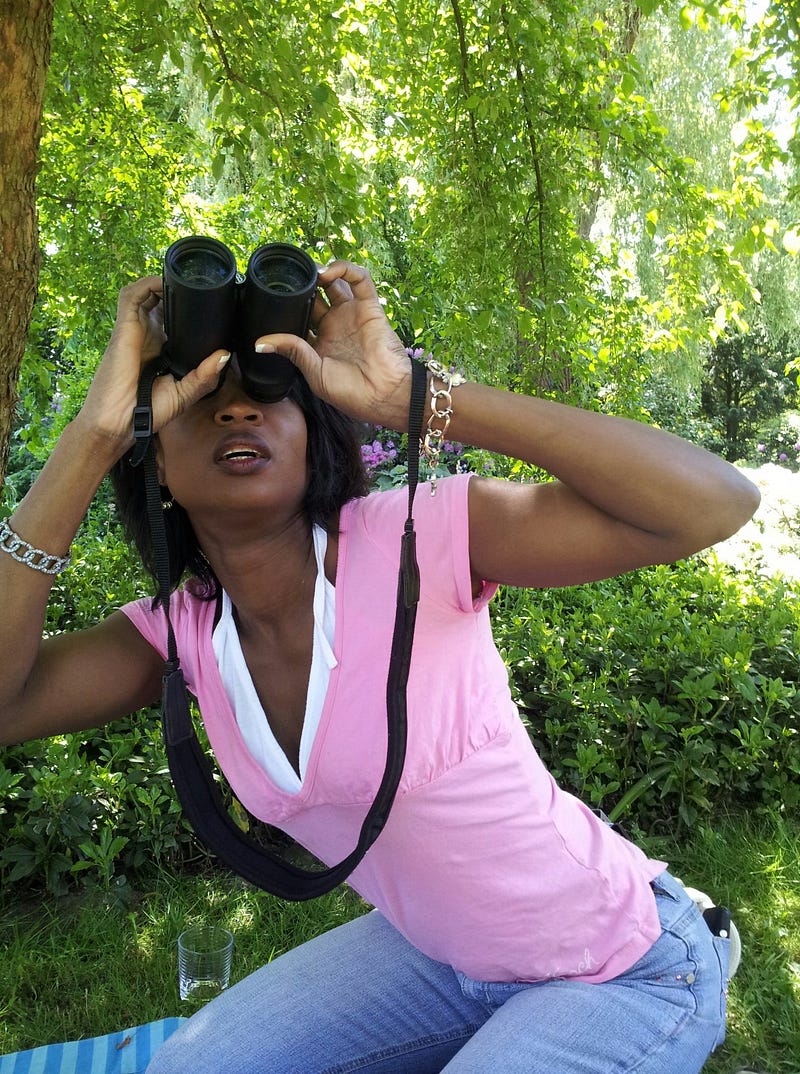 Why do you think it's important to highlight women of color in STEM?
Not seeing women of color in roles that I am interested in has always given me the illusion that these role are unattainable to me. We should all have mentors and people we look up to. For instance, my mom is one of my mentors and I always look to her for wisdom and experience — especially now that I am a mother as well. However, we need different mentors for different aspects of our lives, and the ability to see and relate to different mentors on various levels is relevant for a successful mentoring relationship. I think it is vital for a mentee to be able to see a similar walk of life in their mentor's journey. This will give them something to hold on to when the journey gets hard.
Mentorship is very much needed for young professionals and students of color. While I mentioned the two sheros in the previous question, I have not had a personal meeting with any of them nor receive any formal mentoring from them beyond an initial conversation. But I know it is a possibility.
We need to not only highlight women of color in STEM, but to also provide mentoring opportunities for women of color in STEM to mentor others, creating a domino effect where one mentors one to mentor another.
Are there institutions, groups or organizations you want us to shoutout?
I would like to give a shoutout to the Zuckerman Institute for all the awesome highly significant science research and discoveries. My passion lies in making STEM education accessible and fun for underserved communities. The Zuckerman Institute's mission supports and fuels this passion. The Zuckerman Institute has not only supported the creation of such programming for its community but also invest in mentoring future scientists from high school students — through the BRAINYAC science research mentoring program, to undergraduates, graduate students and postdocs.
Are there other axes of identity that also impact your life/stem experience that you want to speak to (e.g. religion, sexual orientation, gender expression, ability status, neurodiversity, etc.)? How do these axes of identity impact you as a woman/girl/gender nonconforming-person of color?
I am a hands-on type of learner, and as such, the extreme lack of hands-on activities for the majority of my education journey (from elementary school to college) made it a lot harder for me to learn, and to comprehend scientific concepts. This experience is what drives my passion for engaging STEM learning experiences and also changing how STEM is taught back in Nigeria.
Is there anything else you'd like us to know about you?
I love traveling and birding. I have been to multiple cities in over 10 counties.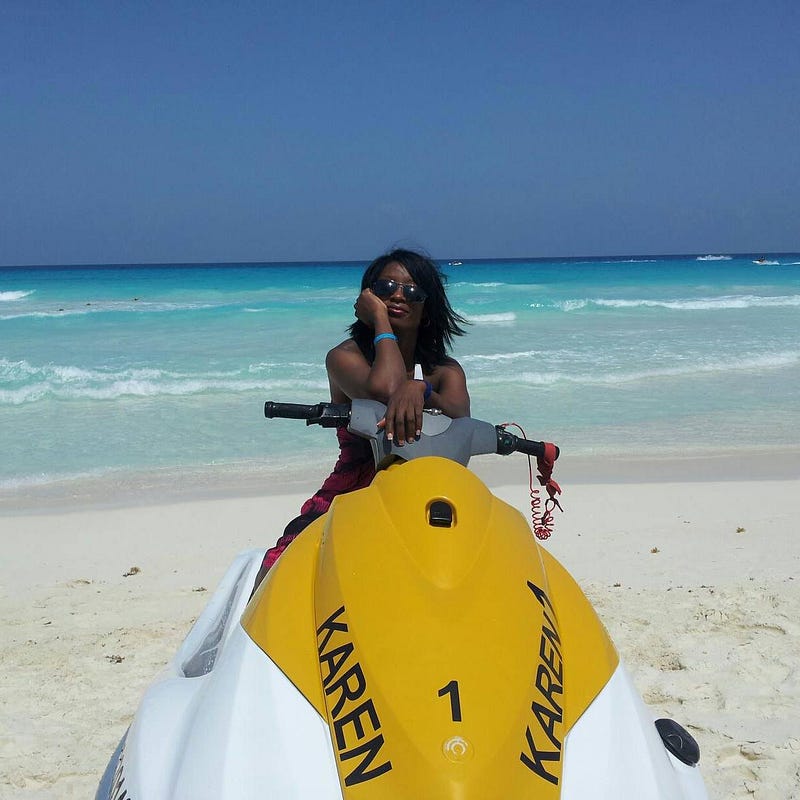 You can find Chidi Paige on Twitter and LinkedIn.
---
Thank you, Chidi, for making science creative and fun for underrepresented students through your programs! We're honored to have you in our #VanguardSTEM Village!
---
If you enjoy our weekly #WCWinSTEM features, consider donating to our parent not-for-profit, The SeRCH Foundation, Inc., to help support this work.