An activist, scientist and undiscovered comedian, our #WCWinSTEM Angelica Riojas is a PhD candidate investigating the genetic mechanisms regulating salt sensitive hypertension in women.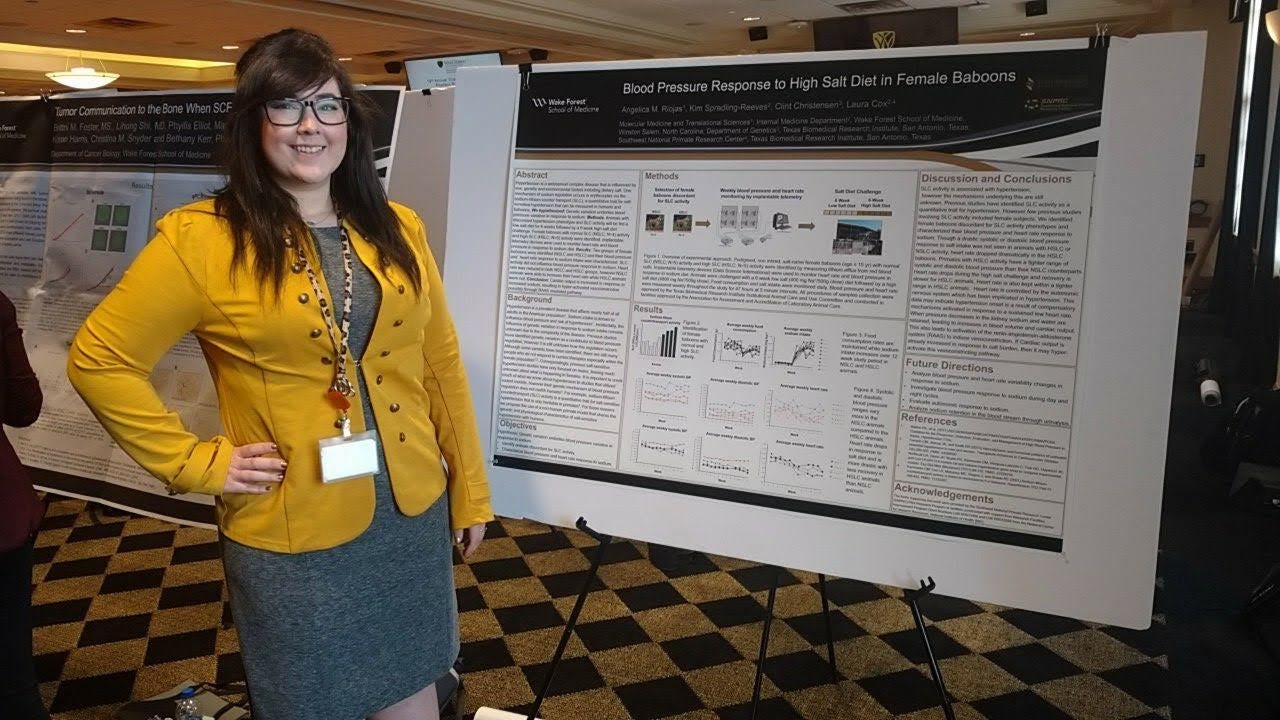 Responses may be edited for clarity and brevity.
---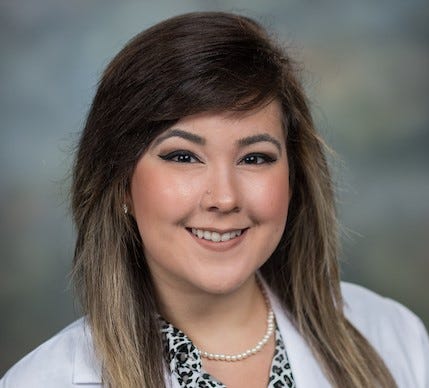 Where did you go to school?
Ph.D. Molecular Medicine and Translational Sciences (in progress), Wake Forest School of Medicine, Winston Salem, North Carolina.
M.S. Biochemistry, Texas State University, San Marcos, Texas.
B.S. Biology and Microbiology, Texas State University, San Marcos, Texas.
What do you do right now?
I am a PhD candidate in the molecular medicine and translational sciences department at Wake Forest School of Medicine. My dissertation project investigates the genetic mechanisms regulating salt sensitive hypertension in women. This project is exciting because it deals with a complex disease that affects over half of the American population. Hypertension is an important societal problem that disproportionately impacts minoritized populations. Developing preclinical and translational models is a major step toward finding new treatments and cures.
What made you choose your STEM discipline in the first place?
When I began my PhD research it became clear to me that there is a need and value to increasing diversity in the biomedical sciences. I learned about the diverse health needs of the American population. I also learned about diverse socio-economic factors contributing to health disparity, and that scientific research has in many ways added to it. These issues include historic mistreatment of patients in vulnerable populations, oversimplification of sex and gender in research models, neglect of diversity in cell lines and racial bias in human genomic databases. By including more people who have different backgrounds and beliefs in the conversation, we will see new ways to address scientific challenges. We will also, ethically and appropriately, include underrepresented groups in research studies to fill major gaps in knowledge and healthcare. I selected my PhD training path to specifically include genomics with personalized/precision medicine and translational science in order to address these issues.
I see my research as an opportunity for advocacy of diversity and inclusion as core to my scientific career.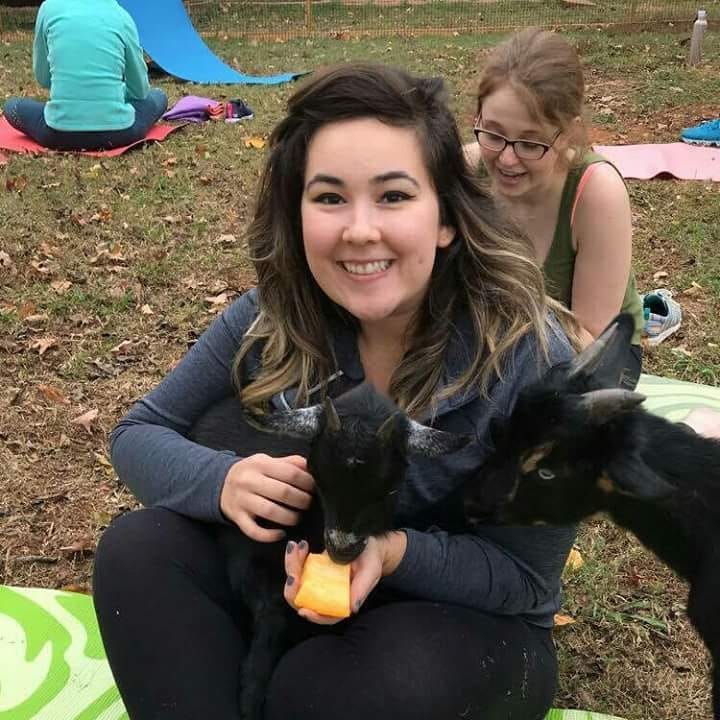 What's one piece of advice you wish you had when you started your STEM journey?
Science is hard, and struggling is a huge part of it. Do your best and don't be so hard on yourself.
There are not many people who just breeze through their training. Aside from that, everyone has different goals and will take a different path to them. There isn't a point to looking at what everyone around you is doing or thinking you have to do everything.
Map out YOUR plan and stick to it.
Do you have any woman of color in STEM sheros? Who and why?
All of the women of color I have met through my participation in the Yale Ciencia Academy are my sheros. They are the first group of women I have felt that I can relate to with my whole self; especially bridging the gap I felt between my culture as a woman of color and as a scientist. They are doing amazing work with the goal of building up others while they themselves develop their careers.
What else are you passionate about?
I love outdoor activities where I can feel sunshine and water. I planted a garden in my backyard so I could have a beautiful place to hang out whether I am writing papers or painting abstract art. North Carolina fits my need for fresh air and new adventures because I am able to drive a short distance to jet ski, mountain climb, hike or hang at the beach. I also love going to concerts at big venues and local breweries. My goal is to dive more into standup comedy and run a half marathon before I finish my PhD.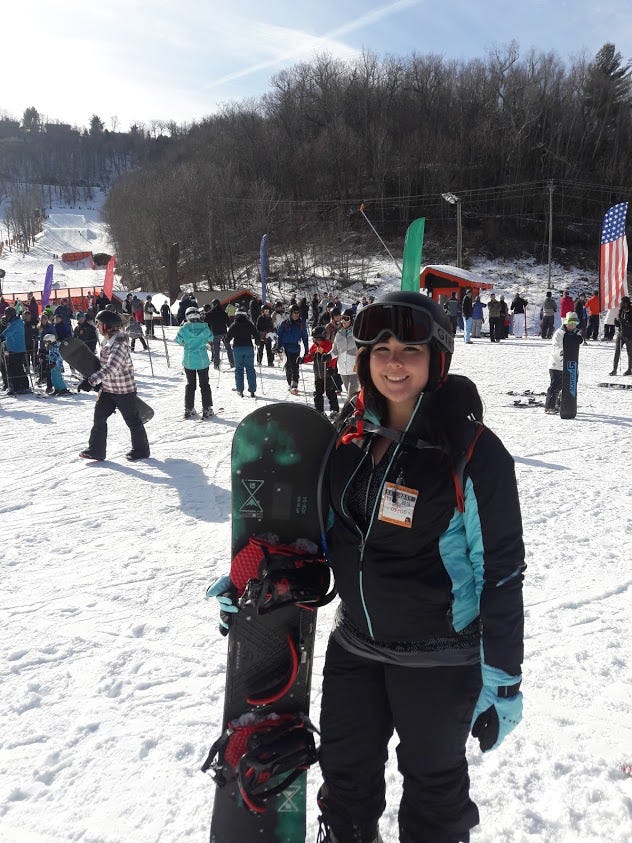 Why do you think it's important to highlight women of color in STEM?
I was finishing undergrad when I first realized that I was a scientist. It was around that time that I also began to fully realize what it meant to be part of an underrepresented group in STEM. I was proud of myself for having a seat at the table, but it also felt lonely. I knew I wanted to pursue higher education, but I didn't have women of color role models, and I also heard that academia was a hard place to survive. Coming from a culture that valued family, I knew I needed to build a support system for myself. I sought out organizations like SACNAS and Yale Ciencia Academy, as well as starting my own initiatives to connect myself with other women of color in STEM. Having a support group and role models allowed me to envision myself as a successful researcher that could do it all. As a result, many of the doubts I had about a career as a researcher were pushed aside.
Academia is competitive, and at times it can feel overwhelming and full of constant failure. This is amplified by lack of representation, that can lead you to believe you never belonged in the first place. By highlighting women of color in STEM we are empowering ourselves by increasing our visibility and showing each other support as a community. This is important because women of color in STEM are a stronger force when we are supporting each other. It also allows other women of color access to role models and mentors who can help them achieve their goals of a career in STEM. Lastly, we deserve to be seen and have our existence acknowledged so credit can be given to communities of color that are under-appreciated for their contributions in STEM.
Are there institutions, groups or organizations you want us to shoutout?
I would love to highlight a podcast that I produce and co-host called "5 to Life: A PhD and Beyond". This podcast is dedicated to supporting graduate students by creating a community and adding transparency to the PhD process. Follow "5 to Life: A PhD and Beyond" podcast on Twitter, and take a listen on iTunes, Spotify, SoundCloud and Stitcher.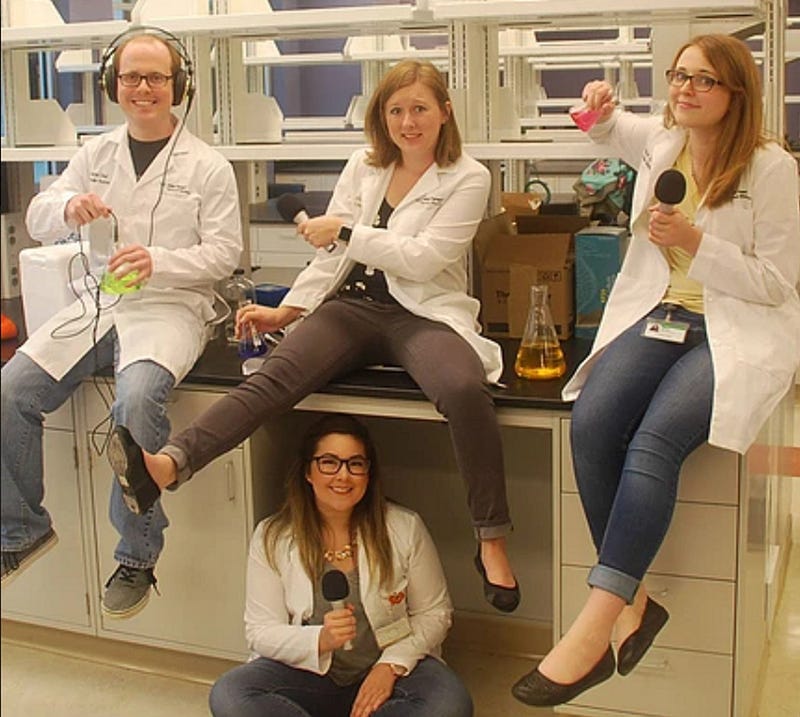 You can find Angelica Riojas on Twitter , Instagram, Facebook and LinkedIn.
Thank you Angelica, for your contributions to shining light on health disparity with your science and adding transparency to the PhD process. We're honored to have you in our #VanguardSTEM Village!
---
If you enjoy our weekly #WCWinSTEM features, consider donating to our parent not-for-profit, The SeRCH Foundation, Inc., to help support this work.