An artist turned material scientist, our outgoing and adventurous #WCWinSTEM, Jamesa Stokes, is passionate about creating materials that make flying safer!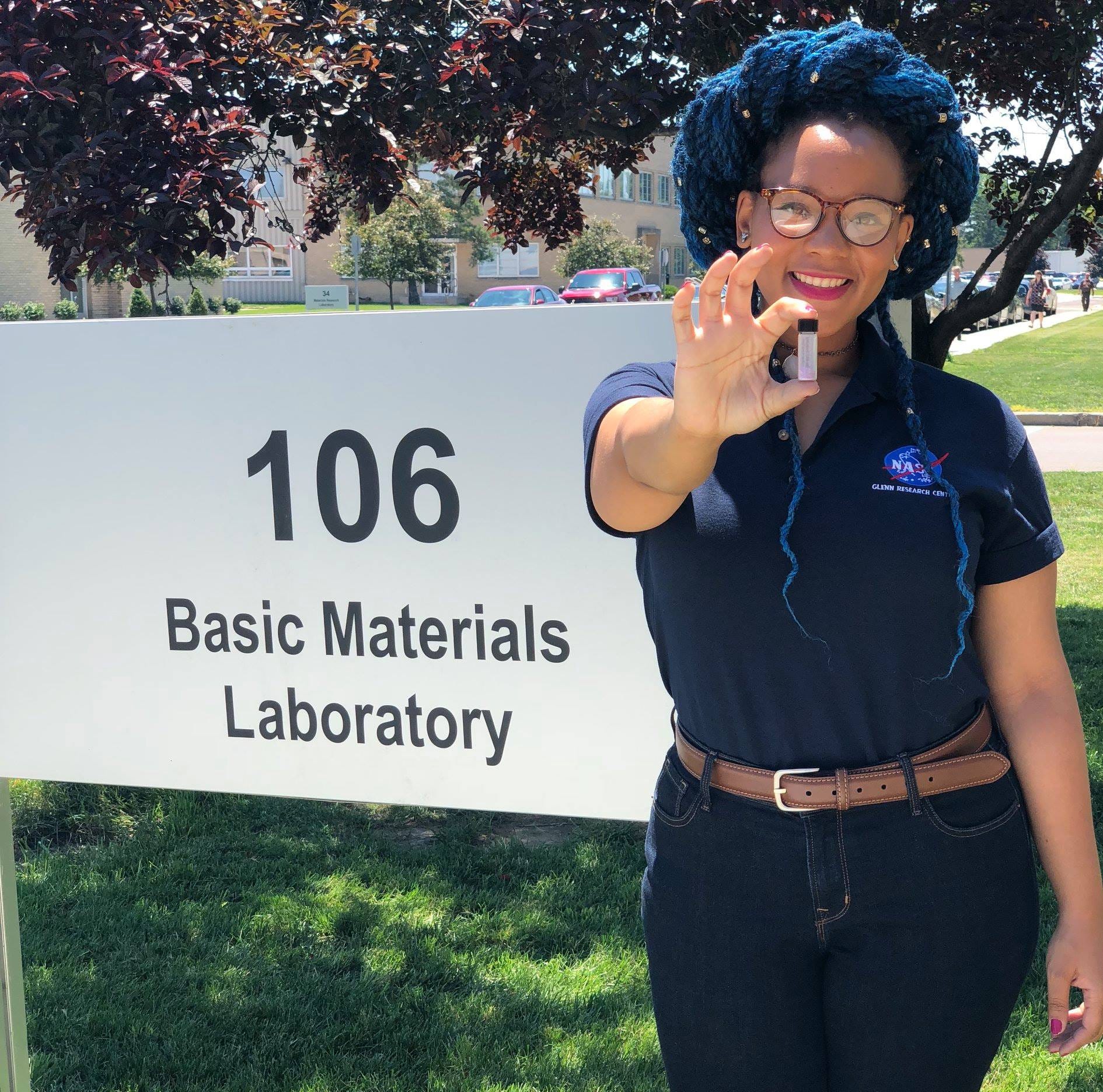 Responses may be edited for clarity and brevity.
---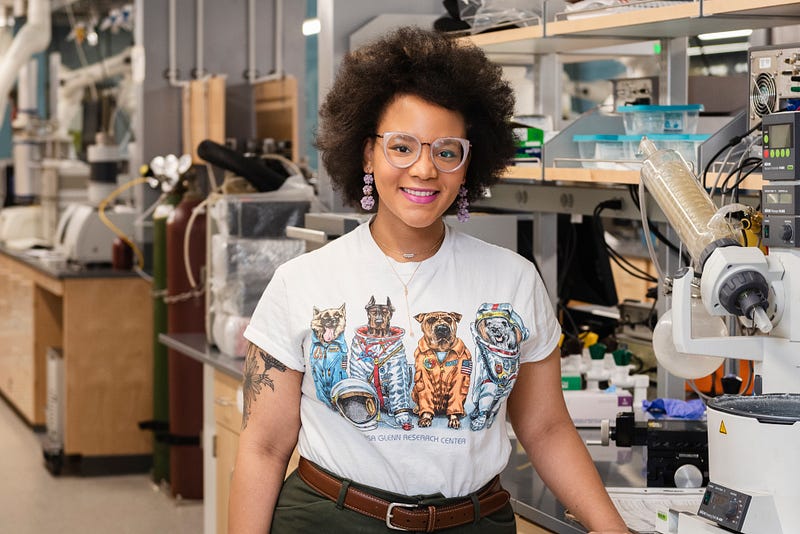 Where did you go to school?
Ph.D. Materials Science and Engineering (In progress), The Pennsylvania State University, State College, PA
B.S. Physics, Auburn University, Auburn, AL
What do you do right now?
I am a 4th year PhD candidate in materials science and engineering at the Pennsylvania State University. I am also a Pathways Intern in the Environmental Effects and Coatings Branch at the NASA Glenn Research Center in Cleveland, OH!
My research focuses on environmental barrier coatings (protective coatings for ceramic and ceramic matrix composite (CMC) airplane parts) and improving these coatings against reactions with dust particulates, such as desert sand or volcanic ash that are ingested into airplane engines during operation.
What made you choose your STEM discipline in the first place?
I actually grew up painting and drawing, and although I also loved science and math, I always thought I was going to be an artist. I started undergrad as a studio art major, but then I switched to physics and ended up getting my bachelors degree in that field.
I've always had an interest in spaceflight and exploration, having watched a few shuttle launches on TV growing up — John Glenn's flight in 1998 always stands out for me!
In undergrad, my research experience came in the form of NASA internships, and eventually I was able to work on aerogels and aerogel composites for thermal protection systems for spaceflight vehicles. That was when I realized that I enjoyed working on materials, and I really enjoyed the human component of working on materials that would make spaceflight safer. I also had the opportunity to complete a Fulbright Scholarship in Germany, working for the German Aerospace Center on heat shields for atmospheric re-entry vehicles. Because of all of these experiences, I decided to study materials science and engineering for my PhD.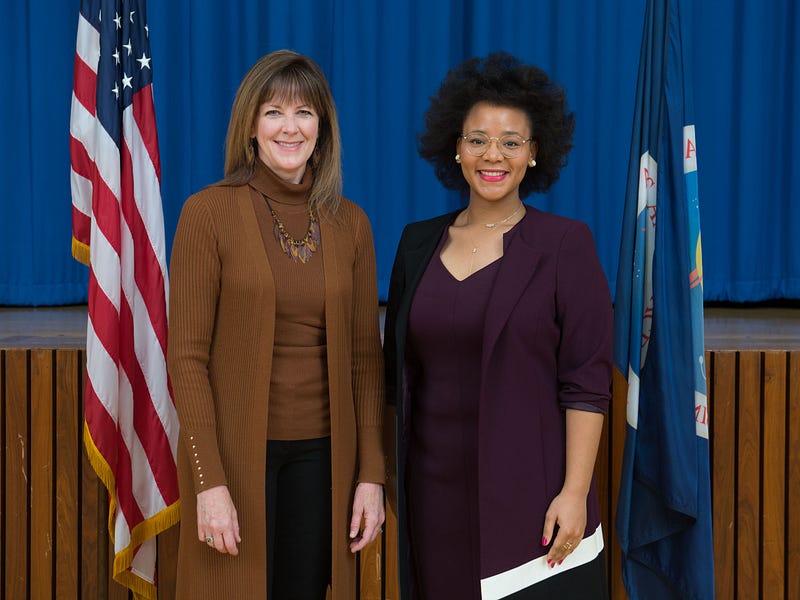 What's one piece of advice you wish you had when you started your STEM journey?
Never feel guilty about self-care. As a person with numerous personal and professional obligations, I realize that taking time for myself is paramount to doing good work and achieving all of my goals.
Do you have any woman of color in STEM sheros? Who and why?
I have so many! From personal experiences, Dr. Tiffany Williams at the Glenn Research Center has never hesitated in offering me sound advice or help whenever I needed it. Broadly, speaking, I consider Dr. Mae Jemison one of my heroes, as well as Dr. Jedidah Isler, Katherine Johnson, Mary Jackson and many other countless black women who broke barriers to allow me to be as successful as I am today. I can't personally thank them all, but I hope that we can continue to highlight their contributions to the STEM fields as well as the broader community.
What else are you passionate about?
I love working with my hands! I grew up painting and drawing, so I have always cultivated my artistic side. I paint, draw, sew, crochet and craft a ton. I also do a little bit of woodworking and actually built my own bed frame and desk. I've made a few lamps and I also make candles. Recently, I've began to learn glass blowing, so that's exciting! I've lived in Germany, so I enjoy studying the German language. I also want to get my pilot's license, so hopefully I'll have more time to devote to that endeavor after I graduate!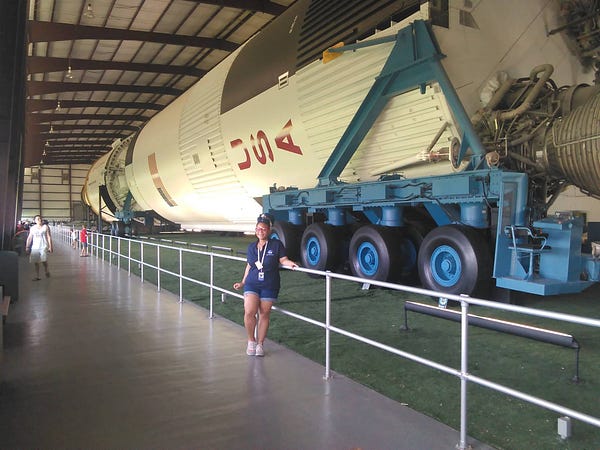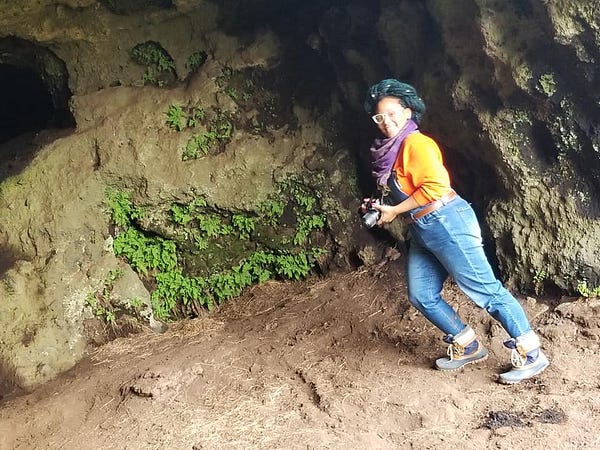 Why do you think it's important to highlight women of color in STEM?
I am a first generation college student, who will also be the first person in my family to obtain a PhD. As such, I didn't have many opportunities growing up to interact with many people in STEM fields, let alone women of color in STEM. Having platforms such as VanguardSTEM allow for the opportunity to not only showcase women of color in a broad range of fields and from different backgrounds, but to also show that the possibilities are endless. As a young black girl who had no idea where to start in terms of navigating a STEM career, knowing exactly what kind of opportunities that I could have was crucial in my journey. I hope that by volunteering and mentoring other young girls, I am providing that sort of guidance and being that example of a black women in STEM that I lacked as I was growing up.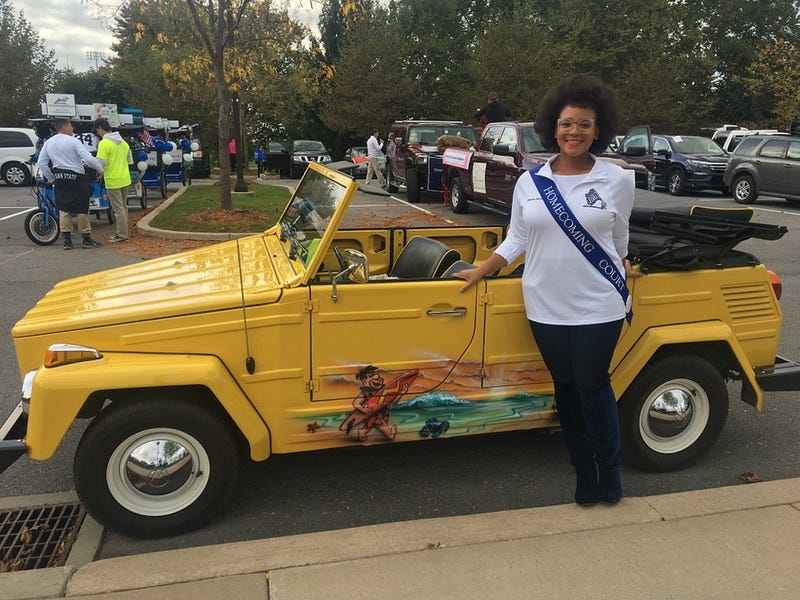 Are there institutions, groups or organizations you want us to shoutout?
At Penn State, I am a member of the Graduate Women in Science (GWIS), State College Chapter, which has been very instrumental in giving me opportunities to do outreach, and to inspire the next generation of STEM majors as well as network with my peers. I am also a member of the Black Graduate Student Association (BGSA) and the Multicultural Engineering Graduate Association (MEGA).
You can find Jamesa Stokes on Instagram and LinkedIn.
---
Thank you, Jamesa, for your drive to inspire the next generation of girls of color in STEM and for showing us how to mix art and STEM for personal success. We're honored to have you in our #VanguardSTEM Village!
---
If you enjoy our weekly #WCWinSTEM features, consider donating to our parent not-for-profit, The SeRCH Foundation, Inc., to help support this work.