A certified tree hugger and a southern belle, our WCWinSTEM, Latisha Franklin, is graduate student whose Ph.D. thesis focuses on understanding changes in metabolism and how they impact the whole body.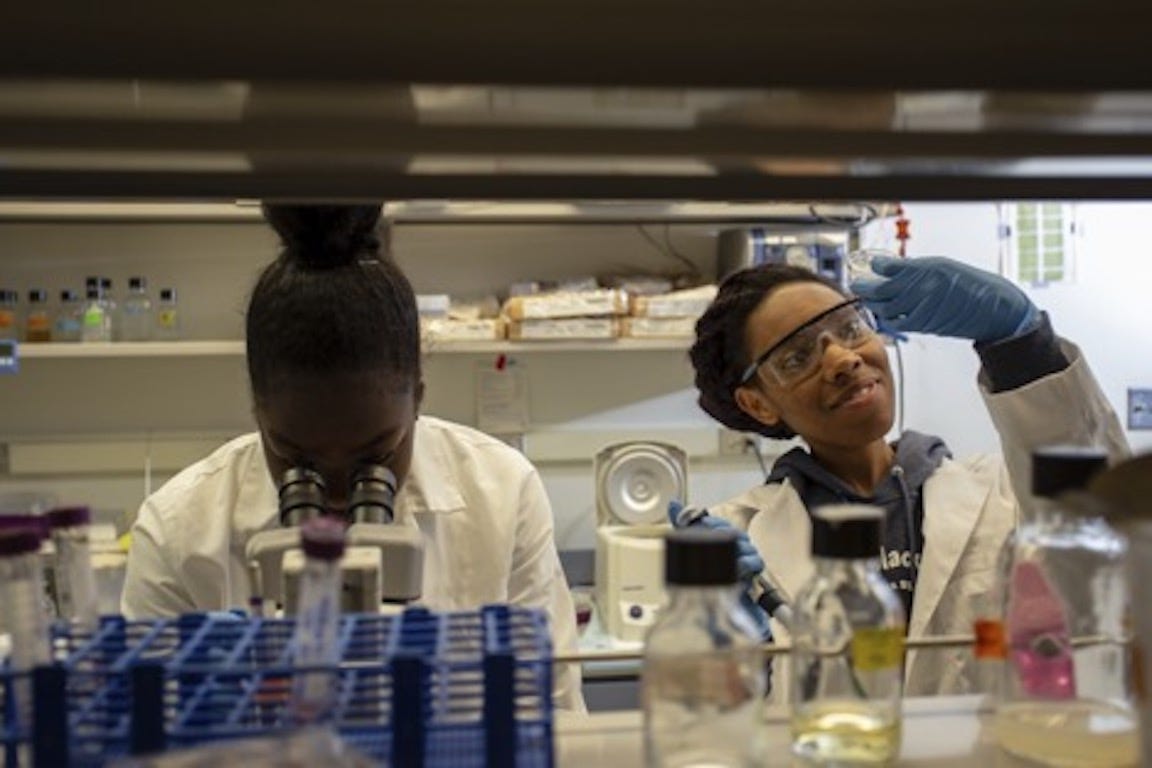 Responses may be edited for clarity and brevity.
---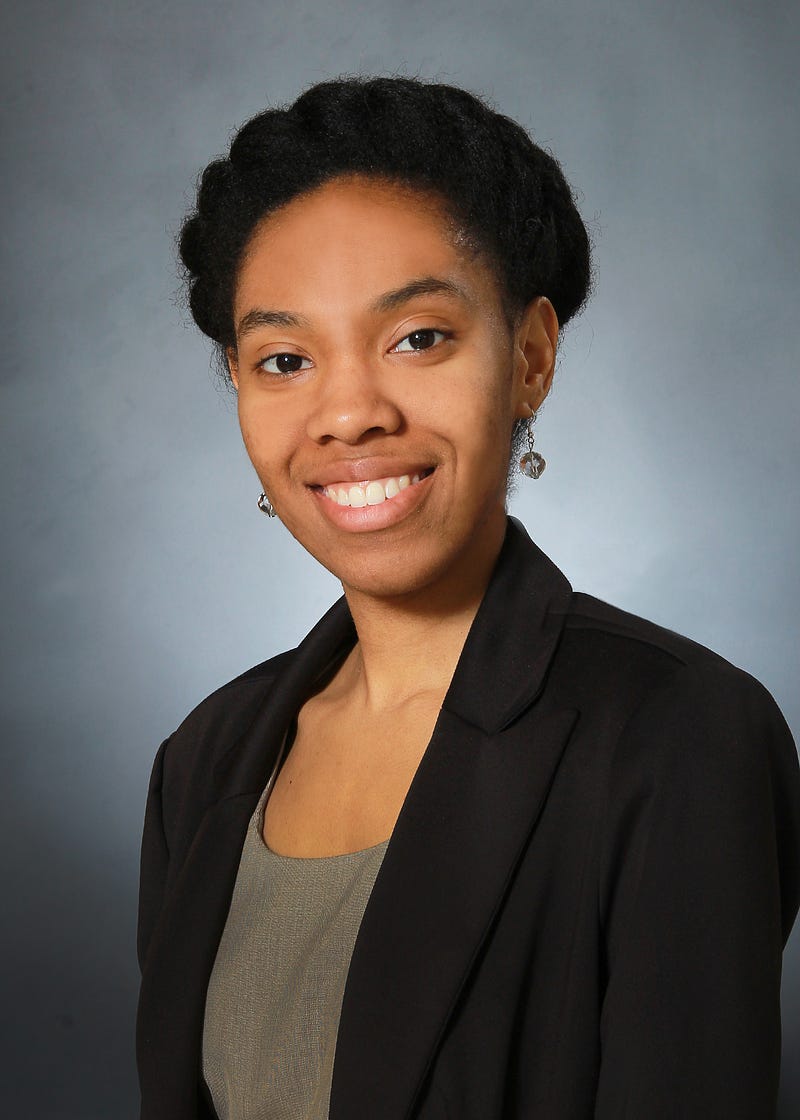 Where did you go to school?
Ph.D. Biochemistry and Molecular Biology (In progress), The Pennsylvania State University, State College, PA
B.S. Biology, Dillard University, New Orleans, LA
What do you do right now?
Energy is required for you to click on your desktop, laptop, or phone in order to get to this feature, and energy is required for you to read this text. There are A LOT of processes involved in making those actions happen, one of them being purine metabolism. I am a 3rd year PhD candidate in the Biochemistry, Microbiology and Molecular Biology program at Penn State using C. elegans, or worms/nematodes, as a model organism to understand muscle dysfunction associated with inborn errors in purine metabolism. Purine metabolism is important for synthesizing (making) your DNA and RNA (genetic information) as well as for energy storage. Disorders in this process can cause diseases such as adenylosuccinate lyase (ADSL) deficiency that result in muscle dysfunction. My goal is to understand what changes are occurring in metabolism-meaning how our body is breaking down the foods we eat and making use of it, and how those changes are impacting the entire body.
What made you choose your STEM discipline in the first place?
I have always been an avid reader, with mystery being my favorite genre. I enjoyed trying to solve the mystery or identify the culprit as I was reading. My interest in finding the truth led me to watching TV shows like Montel Williams and Maury. I thought it was so cool how they were able to determine the father or mother of a child. I even considered being a forensic scientist because I knew they did this type of work! Science has allowed me the opportunity to professionally ask any questions I have and find answers.

What's one piece of advice you wish you had when you started your STEM journey?
No one knows the complete truth nor has all the answers. So, just breathe, think it through and contribute your knowledge.
Do you have any woman of color in STEM sheros? Who and why?
Stephanie Preston, Ph.D. — I admire Dr. Preston who is the Associate Dean for Graduate Educational Equity, because she is the [sic] GOAT (Greatest of all time). She advocates and works tirelessly to assure her faculty and students and color get the best.
Kristin Finch, Ph.D. — Dr. Finch is the Associate Dean for Diversity and Inclusion and a young administrator. She is a role model because her life as a graduate student was very similar to mine in that she had to overcome a series of adversities to succeed in her graduate program. She represents a woman who is successful outside of the tenure-track academic path.
Melanie McReynolds, Ph.D. —Dr. McReynolds is currently a postdoctoral researcher at Princeton, and she did her Ph.D. studies in my current lab. Similar to Dr. Finch, I admire her strength in getting through graduate school and successfully accomplish her career goals.
Indira Turney, Ph.D. — Dr. Turney is a postdoctoral researcher at Columbia University and I have always admired her ability to handle and complete many tasks at once.
All of these women have shown me that you can be the "only one in the room" and still make a change. They have also shown me that there are more of us being included in discussing STEM-related issues, and soon there will be more than one woman of color in any particular STEM space.
What else are you passionate about?
I am passionate about mental, physical, and spiritual health. Everyone should explore themselves and figure out what makes them undeniably happy. I enjoy reading, hiking, singing, dancing, meditating, fixing things and building things. Honestly, I just enjoy seeing everyone and everything working at its best and being happy.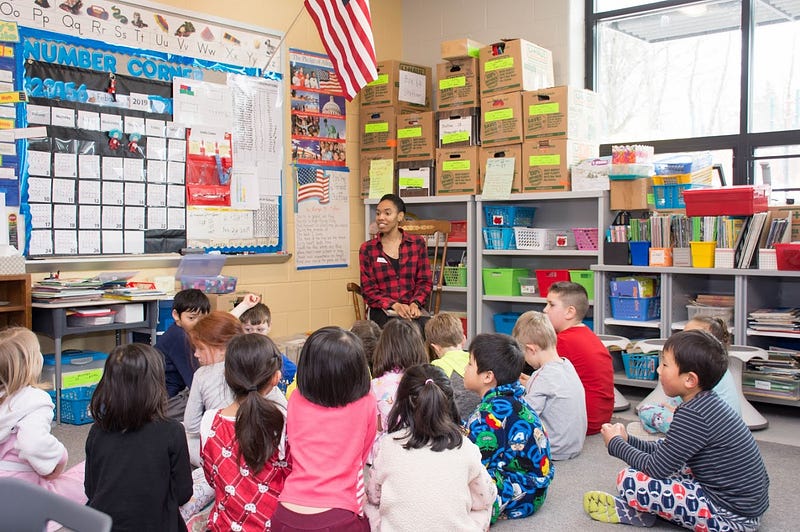 Why do you think it's important to highlight women of color in STEM?
I didn't realize how necessary it was for me to see colleagues who looked like me until I got to Penn State.
I did my undergrad at Dillard University (which is a Historically Black College or University), and there I got to see many women of color professors. These women were people who could easily say "me too" to what I was experiencing. However, once I got to Penn State, that wasn't the case and I immediately looked for other women of color who could relate to my experiences and who could say "me too". But I realized it was not that many. I am lucky to have the community of women of color I have here at Penn State, because they are the women who can and have supported me professionally as well culturally.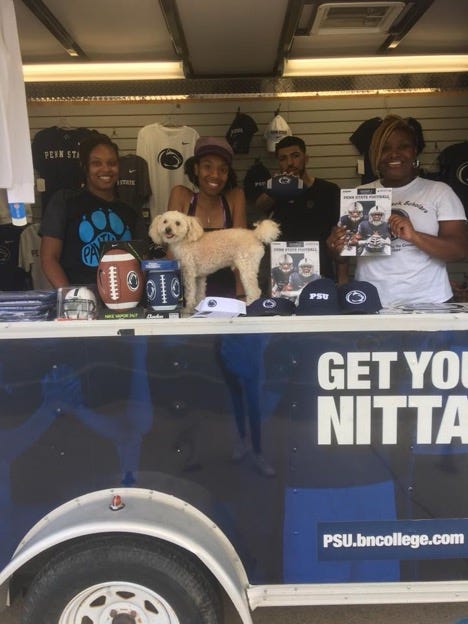 Are there institutions, groups or organizations you want us to shoutout?
The Black Graduate Student Association (BGSA) at Penn State has provided me with a social community. This organization brings together students of color across many disciplines at Penn State. It feels amazing to be able to hang out and just talk about life with people from diverse fields of study, who look like me. I would also like to mention the Graduate Women in Science (GWIS) chapter at Penn State, which has provided me a professional avenue. In this organization, I am surrounded by really amazing women who are looking to improve the experiences of people pursuing STEM degrees.
The Minority Graduate Students (MGS) in STEM is an organization that I joined within the last year . This group serves as a space for students to network with other minority students and minority staff or faculty in the STEM or STEM related areas. We have lunch once a month where we discuss topics such as networking, life as a faculty member and the postdoctoral application process. During my time at Penn State, I have been able to build a community for myself through these various organizations, and they have fulfilled my social and professional needs as a graduate student.
Are there other axes of identity that also impact your life/stem experience that you want to speak to (e.g. religion, sexual orientation, gender expression, ability status, neurodiversity, etc.)? How do these axes of identity impact you as a woman/girl/gender nonconforming-person of color?
I self identify as a woman first, but I would also describe myself as non-gender conforming. Gender naming can be very limiting and I realize that some people are quite biased when it comes to gender identities. Many people look at me, as a woman of color, and write me off or do not value my abilities until someone else has highlighted them. Yes, I am a woman of color and that has nothing to do with my ability to think, do, or be whatever I want to be in this universe.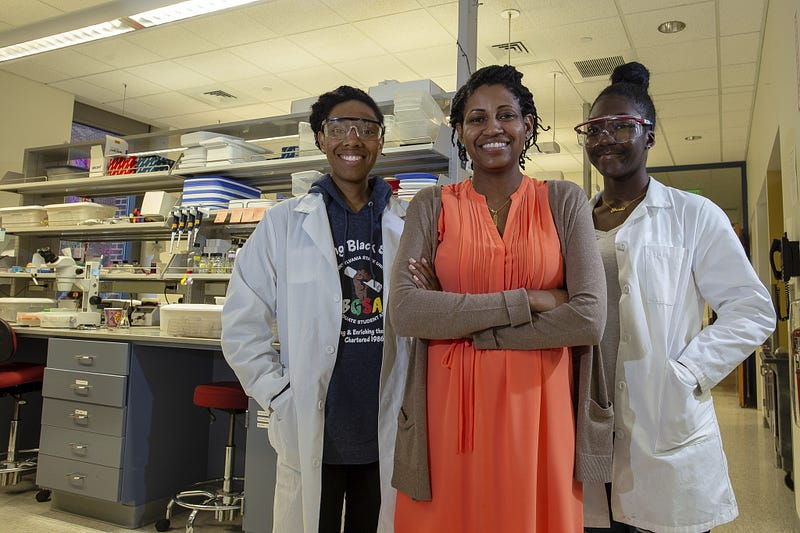 Is there anything else you'd like us to know about you?
My passion is sharing knowledge and helping others (especially underprivileged children) to see and know that they are valued and have options outside of what they may see in their immediate communities.
You can find Latisha Franklin on Facebook and her personal website.
---
Thank you Latisha, for your holistic approach to science and championing knowledge contribution within your community. We're honored to have you in our #VanguardSTEM Village!
---
If you enjoy our weekly #WCWinSTEM features, consider donating to our parent not-for-profit, The SeRCH Foundation, Inc., to help support this work.