Dr. Miles is an energetic space-maker, passionate about storytelling as a means for policymaking.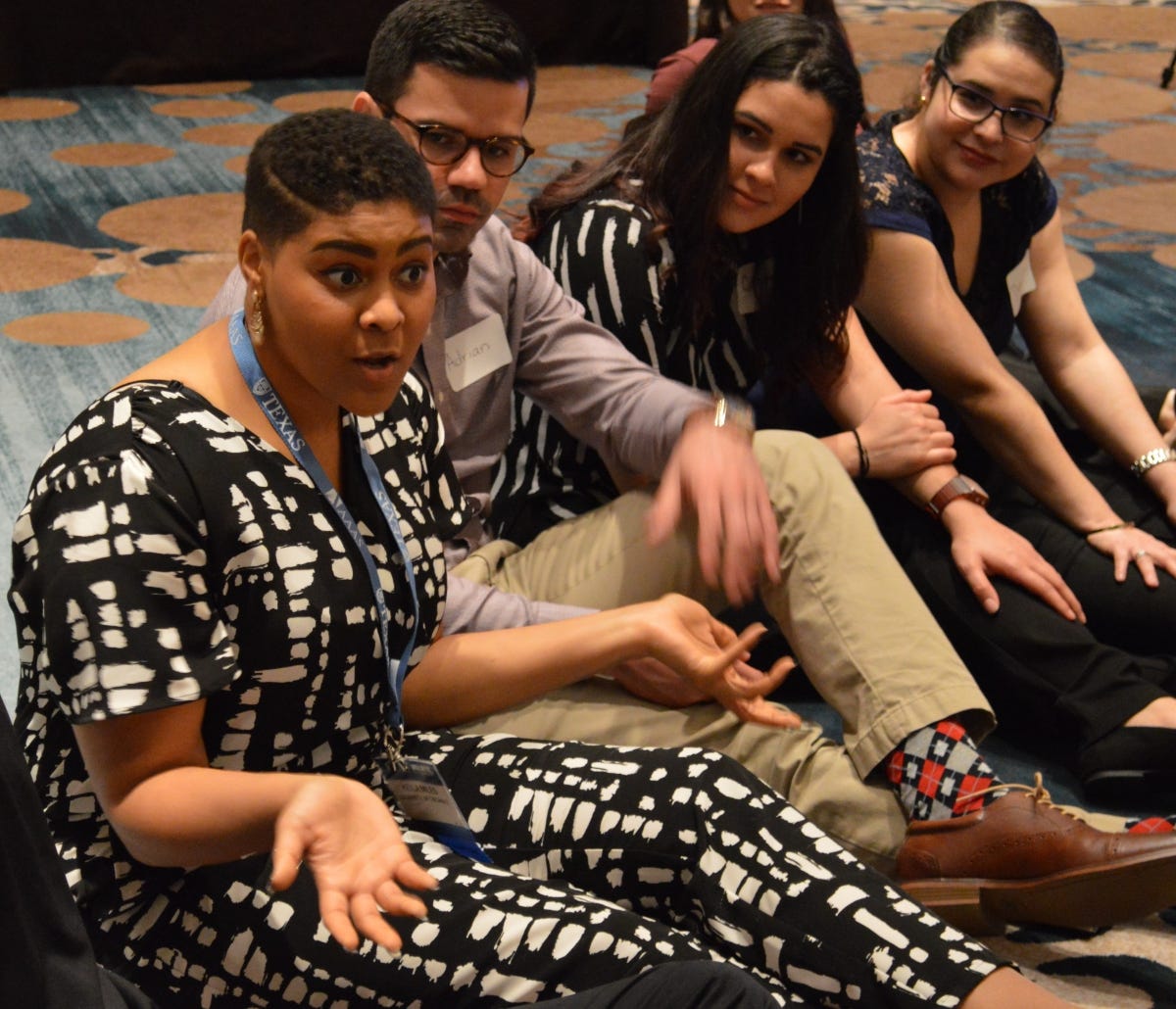 Responses may be edited for clarity and brevity.
---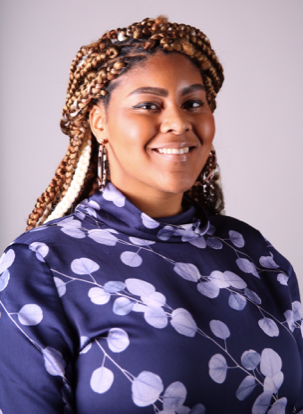 Where did you go to school?
Ph.D. Interdisciplinary Neuroscience, University of Cincinnati, Cincinnati, OH
B.A. Biomedical Sciences, Oakwood University, Huntsville, AL
What do you do right now?
I recently completed a science policy fellowship with Research!America. Research!America is a non-profit organization that specializes in advocating for research funding to accelerate medical progress. In this role, I provided support and expert advice on translating scientific findings to compelling messages for research advocacy efforts, particularly for congressional outreach and member engagement. I also facilitated a collaboration with the National Science Policy Network's #BlackInSciPolWeek on Twitter, curating a collection of videos that featured a number of preeminent Black science policy professionals.
Currently, I am taking active rest while seeking roles related to science policy and/or diversity, equity and inclusion work.
What made you choose your STEM discipline in the first place?
Neuroscience is my STEM discipline, and to be honest it found me… When I applied to grad school, I wasn't sure what I wanted to study — so many things interested me. I originally applied to a Ph.D. program that had a "flex" option. Basically, I could rotate in labs of different STEM fields. Unfortunately, the program lost funding so the graduate school recruiter sent me a list of programs with available slots. Neuroscience interested me the most because brain research appeared canonical and well structured (or so I thought). Even more so, I met an alumnist of my HBCU, Isaiah Rolle, who was thriving in the neuroscience grad program. To see him navigate his lab space was so inspiring. I also loved how translatable his research was to a hospital setting — translational medicine was an interest of mine at the time so neuroscience really meshed well with what I thought I wanted to do.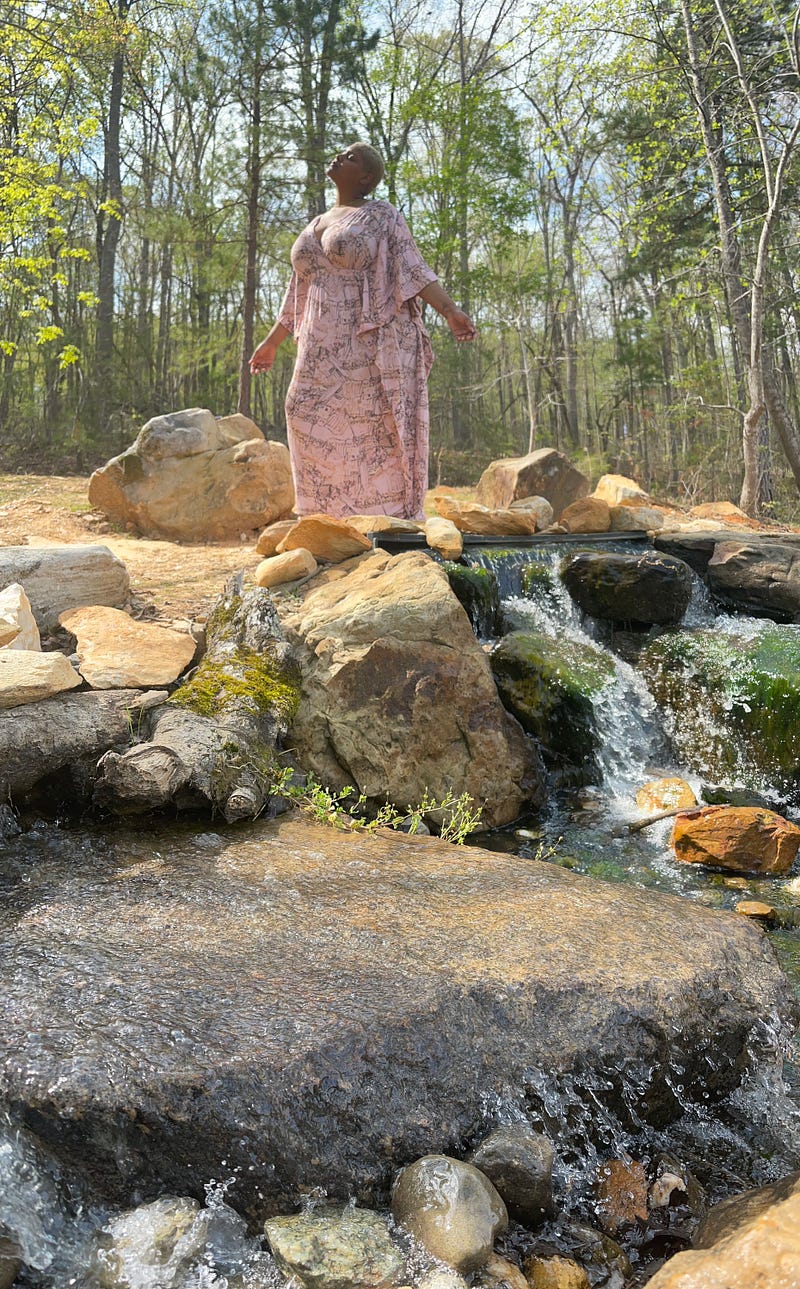 What's one piece of advice you wish you had when you started your STEM journey?
Rejection is not the end, it is the beginning.
Rejection is not the end, it is the beginning. No one warned me about the number of rejections I would get in grad school. Rejected grant applications, rejected manuscripts, experiments rejecting your efforts relentlessly and so much more! Not to mention the rejections I received unrelated to my science…
But with every rejection I began to discover a new piece of myself that I didn't know existed. Experiencing external rejections affords you the opportunity to reject internalized negativity and self-doubt and adjust your outlook. Looking back, I can now acknowledge those moments as new beginnings for personal growth.
Do you have any woman of color in STEM sheros? Who and why?
I really could spend all day answering this question. I will name four for now and look forward to the the opportunity to share more.
Dr. Ashley Huderson took me to my very first congressional briefing after meeting me once in person for an informational interview. She saw my potential and wasted no time nurturing it. I look to Ashley as a reminder to always dream bigger.
Dr. Dominique Carter helped me prepare for life after grad school. She navigates her career as her authentic self and encourages me to do the same. Like so many of my mentors, Dom has taught me how to create safe spaces for underrepresented persons — a skill that I cherish as I look to mentor those coming behind me and standing next to me.
Dr. Jessica Dade was an integral part of my support system throughout graduate school, and remains a close friend to this day. Her self-confidence and approach to science reminds so many scientists like me that we have the capacity to solve problems no matter how complex they may appear at first.
Dr. Matia Solomon served as my surrogate mentor and confidante during graduate school. She is a force. She navigates her leadership roles with a graceful authority that is truly refreshing to behold. Her intentional stewardship really cultivates the learning agility necessary for Black woman to successfully navigate the grad school terrain.
What else are you passionate about?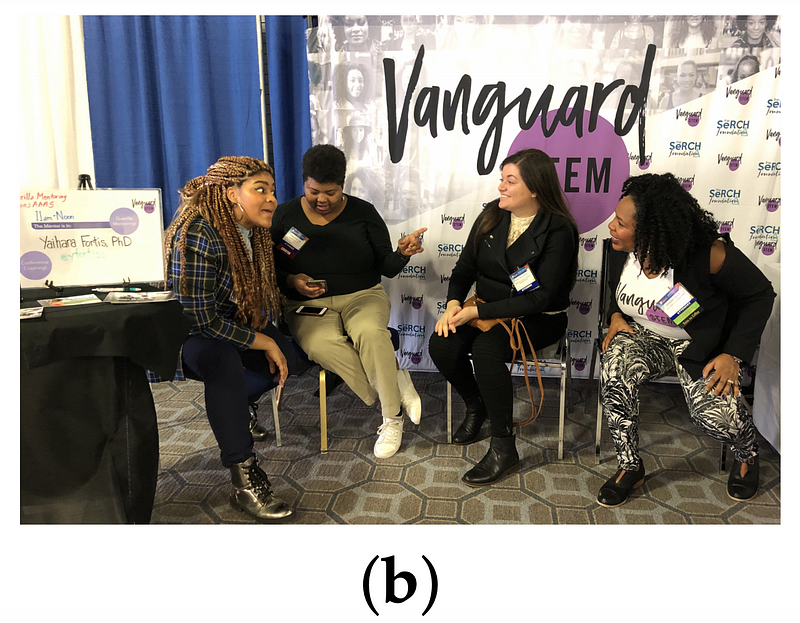 I am passionate about telling a good story. I thoroughly enjoy an "Aight, so boom" or "GIRL!" opener. As I grow my knowledge in the the science policy/science communication arena I understand how important stories are for connecting and uniting audiences. I want to harness the power of storytelling to create and implement policies that will build equity for marginalized groups.
[Editors Note: You can spot Dr. Miles sharing her passion for storytelling in figure 4 (b) of our peer-reviewed article.]
Aside from storytelling, I love hiking, thrifting, going to art galleries (contemporary art is a fave), experiencing live music and learning about Black history.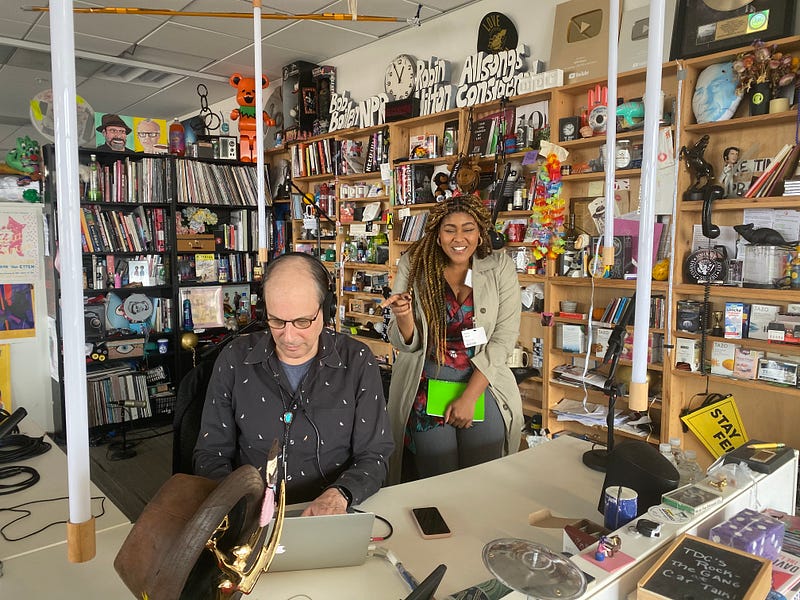 Why do you think it's important to highlight women of color in STEM?
Highlighting women of color in STEM is necessary because we need their/our stories. Beyond visual representation, sharing the triumphs and trials of underrepresented persons highlights a path of resilience and indicates where and how policies can be changed or removed to create a more inclusive community. I was fortunate enough to be in community with women of color in STEM — growing up, four of my relatives earned STEM PhDs. This really helped to assure my place in science so that when I moved to spaces where I was the "only one" I knew that I may be the only one in this room/program, but I certainly would not be the last (CC: VP Harris).
Beyond visual representation, sharing the triumphs and trials of underrepresented persons highlights a path of resilience and indicates where and how policies can be changed or removed to create a more inclusive community.
Are there any institutions, groups or organizations you want us to shoutout?
I always have to shout out my HBCU, Oakwood University (@OakwoodU) for giving me the space to show out and show up as my authentic self.
Yale Ciencia Academy and Neuroscience Roadmap Scholars provided me with some invaluable professional development tools that I use to this day!
The Cincy-SACNAS Chapter at University of Cincinnati (@CSacnas). I was honored to served as president for the inaugural chapter and am truly proud of the DEI work they continue to do.
And last but certainly not least, Research!America (@ResearchAmerica). I learned so much during my time as the science policy fellow. Familiarize yourself with the great work they are doing in the areas of science policy and research advocacy!
You can find Dr. Miles on Twitter and LinkedIN.
---
Thank you, Dr. Miles! We're honored to have you on the VanguardSTEM team as our new Features Coordinator!
---
If you enjoy our weekly #WCWinSTEM features, consider donating to our parent not-for-profit, The SeRCH Foundation, Inc., to help support this work.