We're excited to highlight Dr. Beronda Montgomery for our April Book Club Giveaway.
We're elated to be back in the hyperspace with Dr. Beronda Montgomery as our April #VSGetsLit Book Club featured author! Her first book, "Lessons from Plants " is available everywhere this month and VanguardSTEM will be giving away one FREE copy every Friday this April. Read on for more information about how you could win one of them.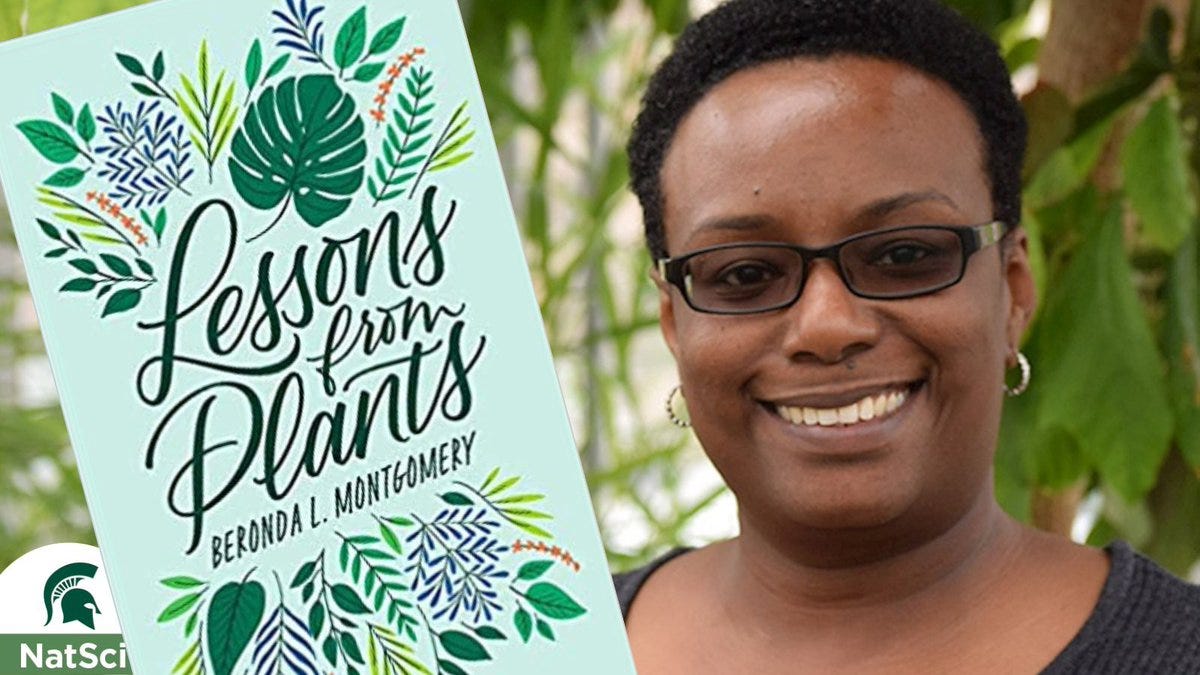 Beronda Montgomery, PhD, is a writer, researcher and scholar who pursues a common theme of understanding how individuals perceive, respond to, and are impacted by the environments in which they exist. Her primary laboratory-based research is focused on the responses of photosynthetic organisms (i.e., plants and cyanobacteria) to external light cues. Additionally, Beronda pursues this theme in the context of effective mentoring and leadership of individuals, and the role of innovative leaders in supporting success.
Earlier this year, Dr. Montgomery brought the good word about mentoring, based on her extensive expertise, to January's episode of On the Vanguard and we're elated to partner with her on this giveaway. Read on for more information about how to win free copies of Dr. Montgomery's book, courtesy of VanguardSTEM! She will also be back On the Vanguard this month (April 29 at 7pm ET!) to talk about her book and the work she hopes it will do in the world.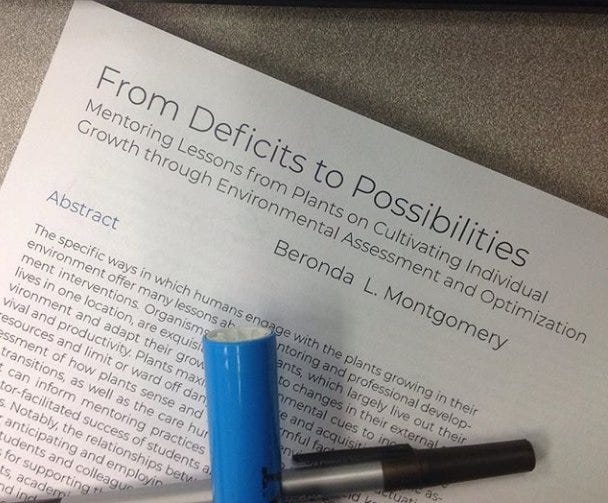 The #VSGetsLit April Book Club Giveaway
We will giveaway one free copy of Prof. Montgomery's book every week in April. Each week the giveaway changes, so stay tuned to our social media for details or find the full month of giveaway details below. All giveaways close at midnight ET on Friday April 2, 9, 16, 23 and 30 and are currently open to U.S. residents only (other fine print is at the bottom). We will announce the winners on our social media and then reach out directly to coordinate delivery to that week's winner.
Week 1: (April 2) #LessonsFromPlants
We're starting this giveaway off right. To enter: tweet us @VanguardSTEM with a picture of your favorite plant and a lesson you've learned from it. Be sure to use #VSGetsLit, so that your tweet counts as a contest entry. The goal of this first week's giveaway is to shine a light on all the wisdom Prof. Montgomery has already released into the world and to cheer her on as her book launches this month.
Week 2: (April 9) A Lesson From Beronda's Garden
This week it's all about Prof. Montgomery and the seeds of wisdom she's grown in your life. To enter: tweet us @VanguardSTEM with a link to your favorite piece by Prof. Montgomery telling us why you chose it. Be sure to use #VSGetsLit, so that your tweet counts as a contest entry.
Week 3 (April 16): The #VSVillage loves Plants, Soil and Botany
This week we want you to send us publications (in the peer-reviewed literature or published books) by women of color and non-binary people of color in STEM about plants, botany, soil or related fields. Many indigenous communities have centuries of wisdom about flora around the world and we want to share it far and wide. If it deals with greenery growing from the Earth, especially from the perspective of the #VSVillage (by which we mean all women of color and non-binary people of color in STEM), we want to know about it. To enter, tweet about the publication or post it to instagram and use #VSGetsLit in your description with a link to the publication.
Week 4 (April 23): Earth Day, Earth Life
This week's giveaway is inspired by Earth Day (Thursday, April 22, 2021). We want you to send us a pic of you enjoying the outdoors while being your whole glorious, awesome self! Throwbacks are just fine and we want you to share with us something you love about this pale blue dot we're flying through the galaxy in. Bonus points if you can identify at least one plant in your pic! To enter use #VSGetsLit and @ us on Twitter or Instagram.
Week 4 (April 30): Ask the Author
This week's giveaway is a chance for you to interact directly with Prof. Montgomery on our show. Tune in to our YT channel on Friday, April 29 at 7pm ET to enter. We will have a live chat and anyone who asks a question at any time during the livestream in YT or via Twitter, but particularly of Prof. Montgomery, will be entered to win the last free copy of the book that VanguardSTEM gives away in April.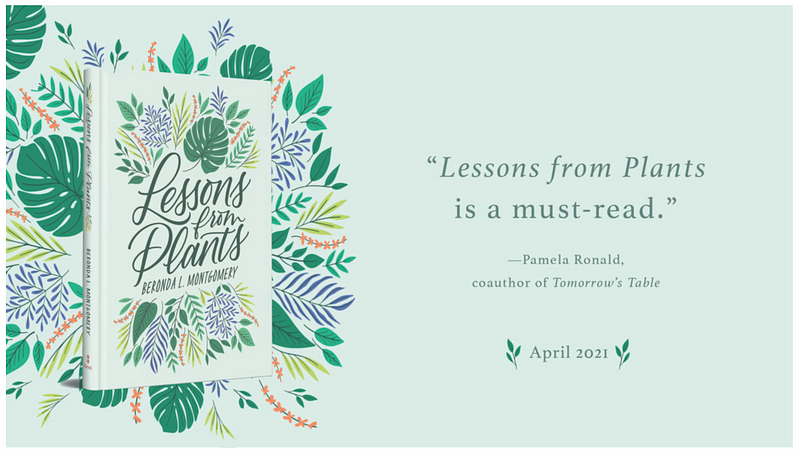 Why are we doing this?
For those of you who have been following along, there are two reasons we are doing monthly book giveaways.
First, there are so many women of color in STEM writing books that we thought it was our duty to not only highlight their work, but support them directly by purchasing their books and then giving them away to the #VSVillage free to make them available to those who may not currently have the resource to purchase them. If you have book recommendations, please send them our way and we are particularly interested in works by non-binary people of color in STEM that have come out in the last 18 months.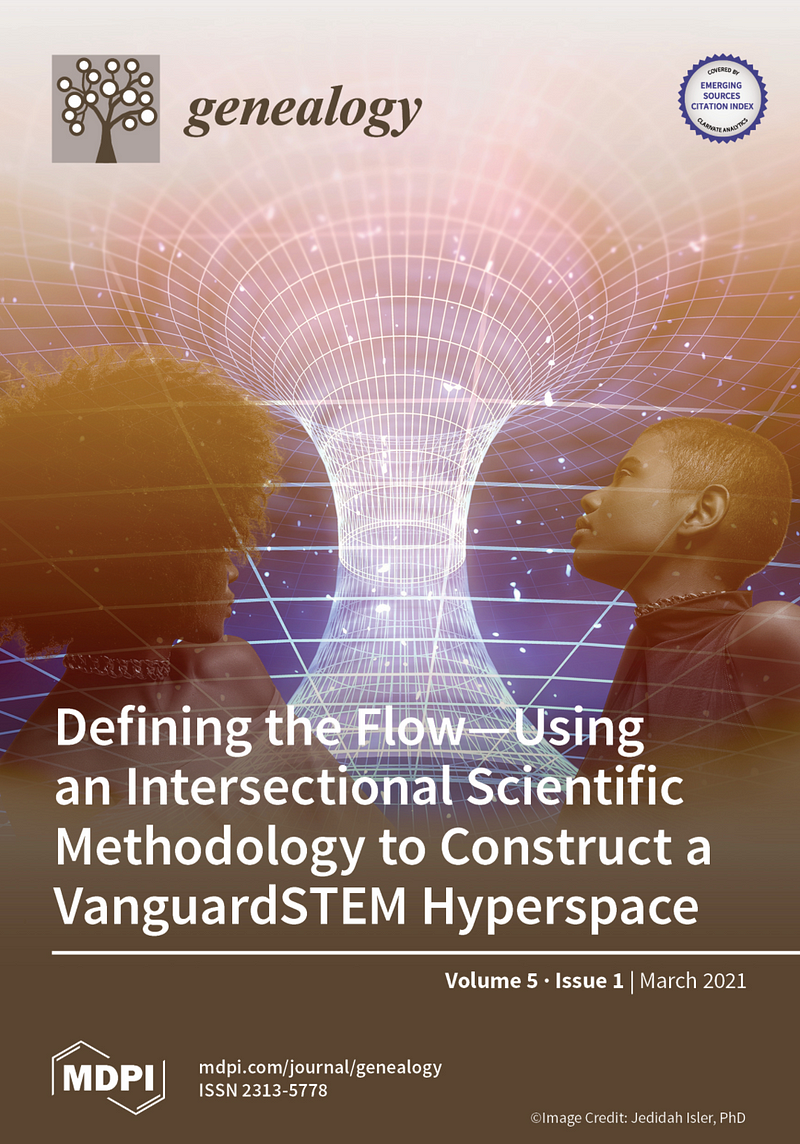 Second, we are running a year-long #VSGetsLit Book and Journal Club in celebration of our first VanguardSTEM peer-reviewed journal article. You can find more about the origins of this series here. And for those of you who are wondering, yes, we are going to deep-dive our own article, so stay tuned for that.
Ok, you're up to date at this hour. Now that we've told you how it all works, you can feel free to join us in the deep fountain of love and admiration we have for Dr. Beronda Montgomery and bask in the opportunity to win free copies of her book. You can also purchase her books directly or connect with us if you want to help us giveaway more books through VanguardSTEM.
---
The fine print for our giveaways: This giveaway is only open to U.S. residents. You can only be eligible to win once per month. We can only send you your copy if you respond to our messages. Void where prohibited, or whatever.
This article was originally published on April 12, 2021 on VanguardSTEM.com as part of our #VSGetsLit series.
If you value the work we do and the content we provide at #VanguardSTEM, please consider donating to our parent not-for-profit, The SeRCH Foundation, Inc., to help support this work.