Inupiaq, scientist interested in host-microbe interactions, our #WCWinSTEM is a Mom, runner and news junkie — but not necessarily in that order.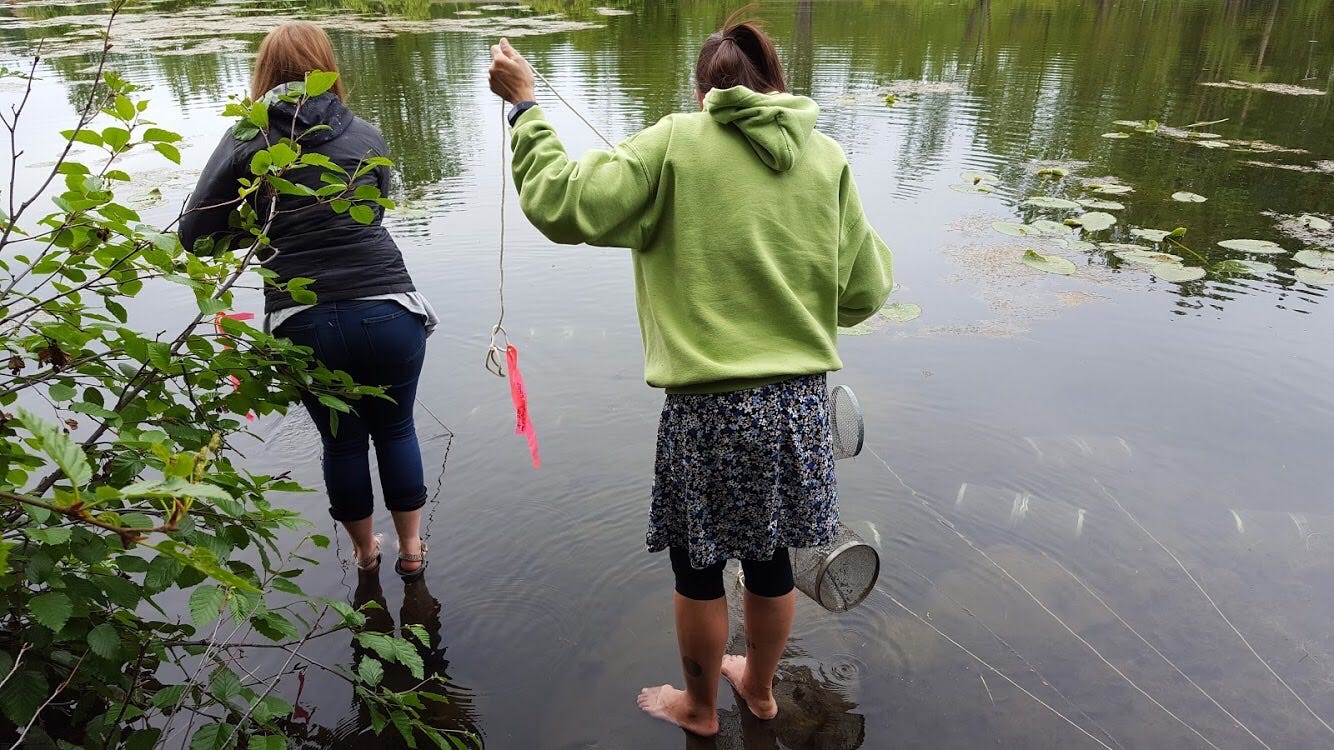 Responses may be edited for clarity and brevity.
---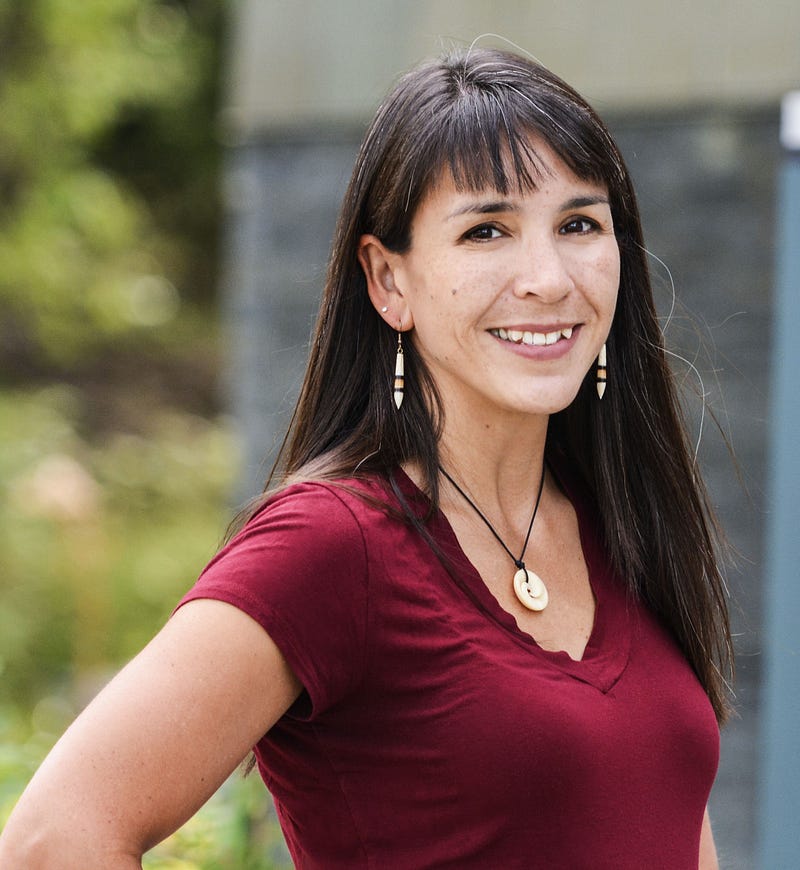 Where did you go to school?
Ph.D. Microbiology, University of Wisconsin-Madison, Madison, WI
B.S. Medical Microbiology and Immunology, University of Wisconsin-Madison, Madison, WI
What do you do right now?
I am an assistant professor in Biological Sciences at the University of Alaska Anchorage.
Broadly, my studies include microbiology, immunology, marine organisms, evolution, microbial interactions, genetics and so much more.
Specifically, my lab focuses on how host genetic background contributes to the balance between the immune response to microbiota in the gut and intestinal microbial membership.
While the phenotypes (i.e., the observable characteristics) of many diseases are controlled by one or two genes, other diseases such as inflammatory bowel diseases involves several genes, each of which contribute an effect. To better understand the complex, genetic mechanisms that underlie IBD, and other genetically complex human diseases, we've developed, refined and study a genetically variable animal model: the threespine stickleback fish (Gasterosteus aculeatus). We use this model to examine mechanisms that are involved in the host immune response to microbiota and microbial community membership in the hope that these mechanisms will elucidate genetic contribution to human diseases.
So far, we've found that genetically distinct populations of stickleback fish have different gut microbial communities and vary in their immune responses to microbiota.
What made you choose your STEM discipline in the first place?
I became interested in research as an undergraduate student. As a work-study student, I took on roles in research labs. My goal was to get research experience to make my curriculum vitae (CV) more impressive for medical school.
Up until that point, I thought most information about the biological world was known. I was taught facts, and told not to question those facts. Then I started working in a research lab and realized there were so many things we didn't know about the world around us.
Since I was interested in medical school, I worked in biomedical research labs. I worked in a plant-pathology lab first, then spent a summer working in a vector biology lab raising mosquitoes for malaria studies. During my senior year, I studied the conditions in which Staphylococcus aureus produce toxins, which led to a three-year stint as a lab technician in the same lab, and then to grad school applications.
After I earned my doctorate, I completed my postdoctoral research at the University of Oregon studying host-microbe interactions.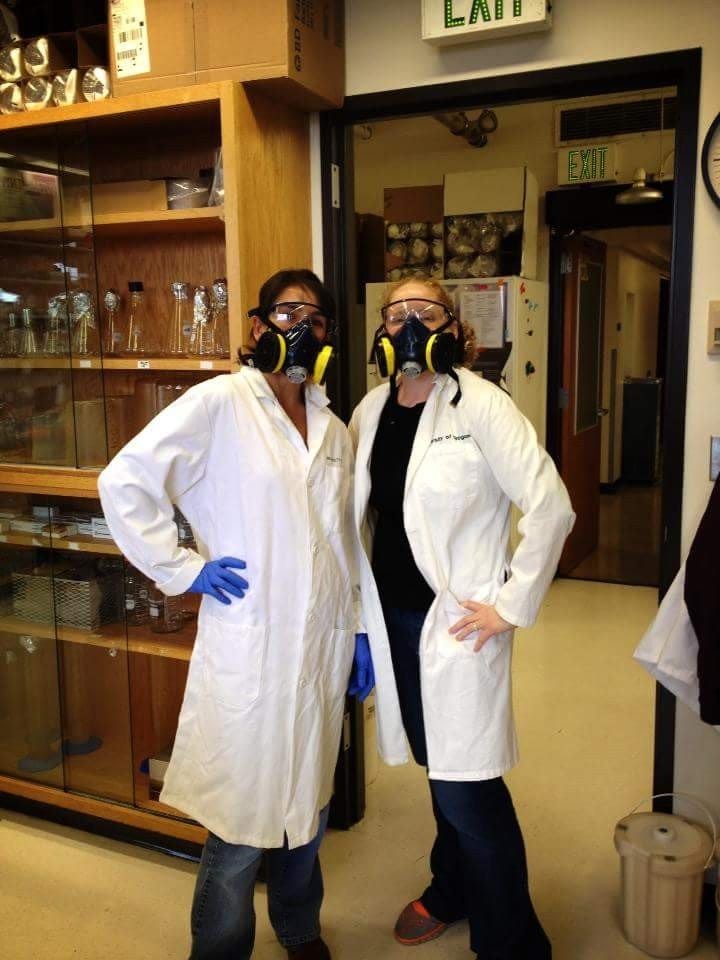 What's one piece of advice you wish you had when you started your STEM journey?
I'd like to share three pieces of advice:
Don't spread yourself too thin. As a woman of color in STEM, I want to do ALL the outreach, to get as many folks interested in STEM as possible. I got involved in a lot of things, and lost track of my research focus.
Be more confident in your abilities. I bought into the idea that I was getting positions because I was an underrepresented person and that self-doubt plagued me early on.
Do your best to enjoy the research for what it is.
There have been times I was bogged down by relationships with my peers and in comparing myself to them, especially in graduate school. Looking back, I wish I had just focused on the research and not on how I was perceived by my peers.
Do you have any woman of color in STEM sheros? Who and why?
I follow a ton of amazing women of color in STEM on Twitter. I am constantly inspired by the research they're doing, their push back on microaggressions and racist, sexist comments thrown their way, and their ability to balance research, life and mental health.
I am also very lucky to be in a department chaired by an Alaskan Native woman, and to have her as a mentor. Dr. Cheryl Wilga balances research with outreach to Alaskan Natives all while fulfilling her administrative duties. She provides excellent advice, and has been supportive when I've faced tough questions and uncomfortable situations.
What else are you passionate about?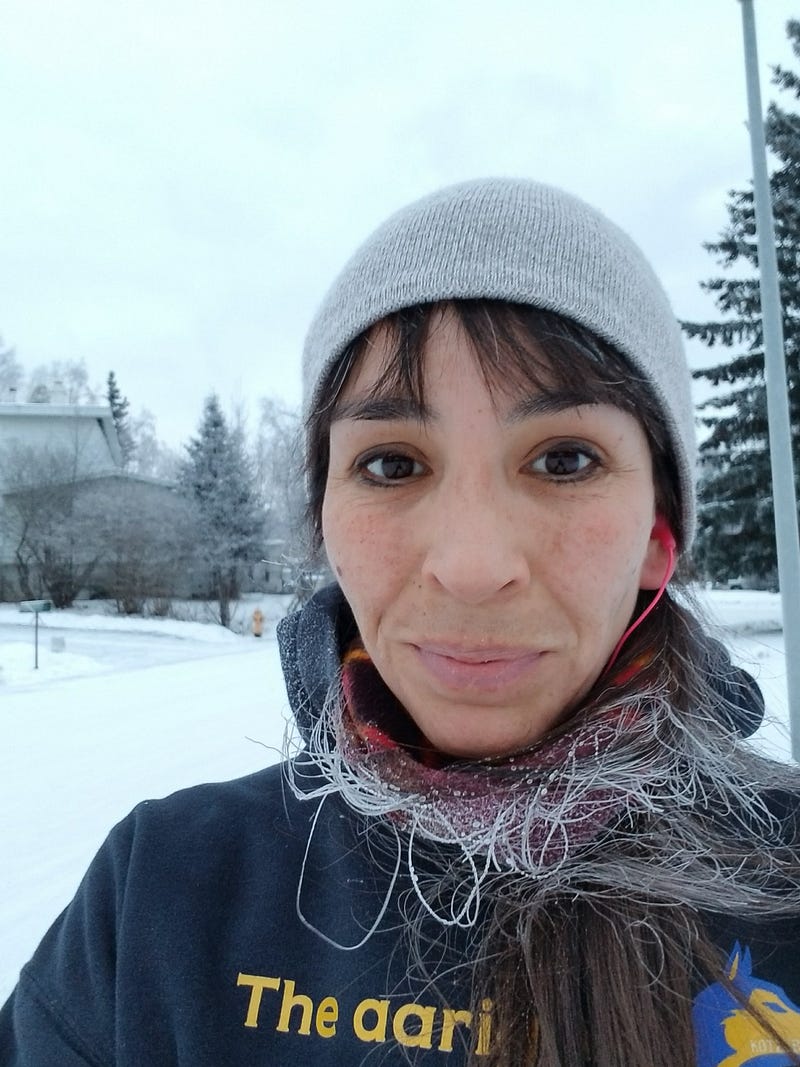 I love running, raising my kids, and learning more about Inupiaq history and traditions.
I have run two marathons and a bunch of half marathons, but my favorite races are relay races. Running is a stress reliever, a great way to see wildlife, and can be social as well.
My kids are amazing. They are smart, sassy, always questioning, imperfect and a great source of inspiration.
My grandparents lived nearly completely traditional Inupiaq lifestyles for most of their lives and spoke fluent Inupiaq.
My dad was raised traditionally, but then adopted Western ways. My generation was raised completely in Western ways and is slowly re-adapting traditional ways. It's a great time to be Inupiaq.
Why do you think it's important to highlight women of color in STEM?
I am convinced that the best way to encourage other women of color in STEM is to have successful women of color in STEM. My favorite emails, comments and letters come from students who have worked in my lab, come to a talk, or have been in my classes and tell me I inspired them to stay in school, or become a microbiologist, or to pursue research in any area.
I didn't have a strong woman-of-color-in-STEM role model as an undergraduate or graduate student, but I did have principal research investigators who were women. Being able to see women succeed who talked openly about their struggles and triumphs helped me get past difficult times in my studies.
Finally, women of color in STEM bring diverse ideas to research. My favorite studies have come from women who looked at how pregnancy affects microbiota, or how breastmilk changes infant microbiota, or who insisted in looking at the microbiota of women of color — not just college-aged, mostly-white, mostly-male subjects.
Are there institutions, groups or organizations you want us to shoutout?
Yes! The American Indian Science and Engineering Society (AISES) provided peer mentoring to me as a graduate student and as an early investigator; I'm grateful for those interactions.
I was invited to give three talks at the Society Advancing Chicanos/Hispanics and Native Americans in Science (SACNAS) national conference in October of 2018, and it was an incredible experience.
Both societies are creating welcoming environments for Indigenous folks in science by building mentoring networks and giving students a chance to explore different areas of STEM.
You can find Kat on Twitter and by visiting her lab website.
---
Thank you, Kat, for your persistence and vision. We're honored to have you in our #VanguardSTEM Village!
---
If you enjoy our weekly #WCWinSTEM features, consider donating to our parent not-for-profit, The SeRCH Foundation, Inc., to help support this work.