A woman who's careful to remember that she has a 100% track record of getting through her worst days.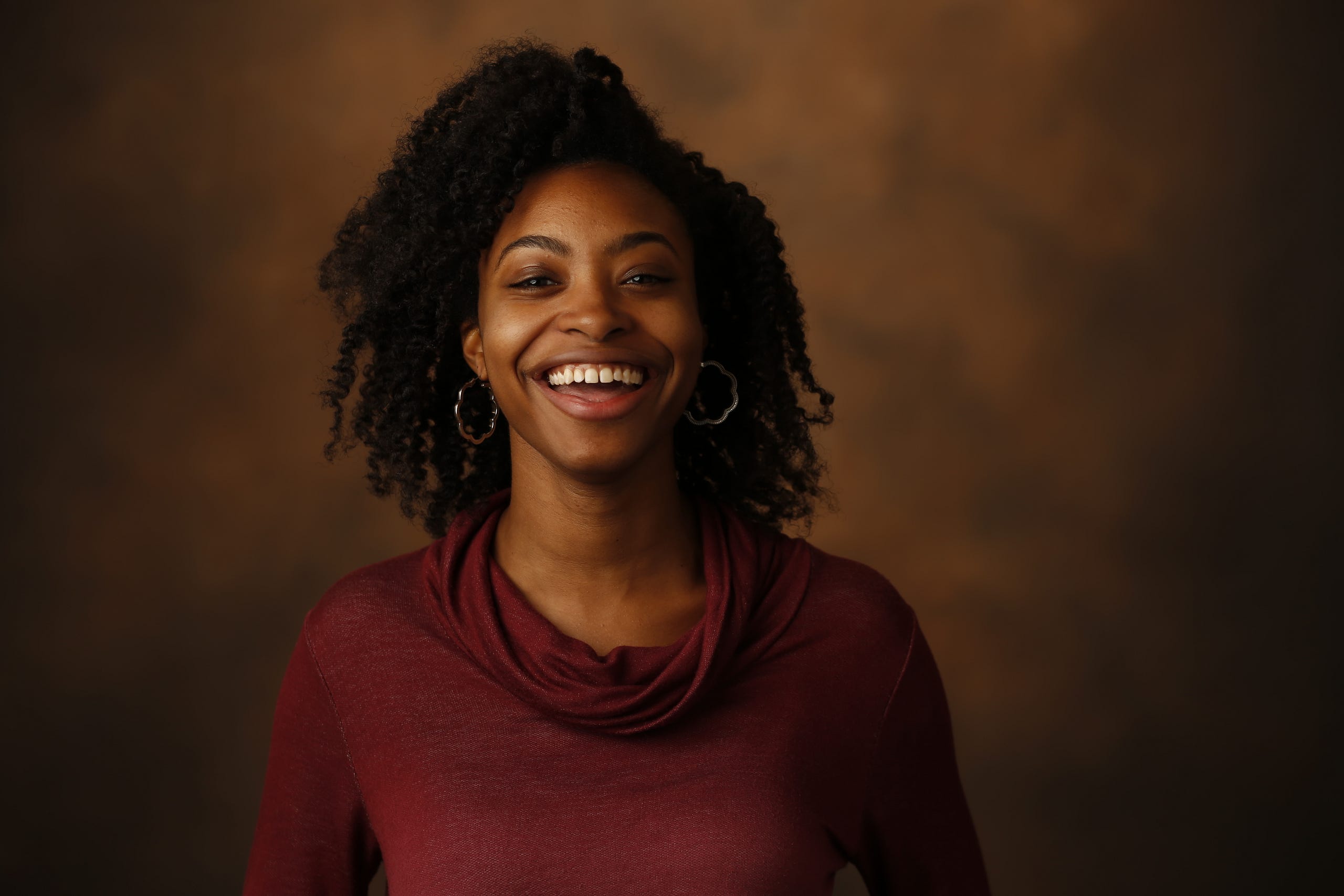 Responses may be edited for clarity and brevity.
---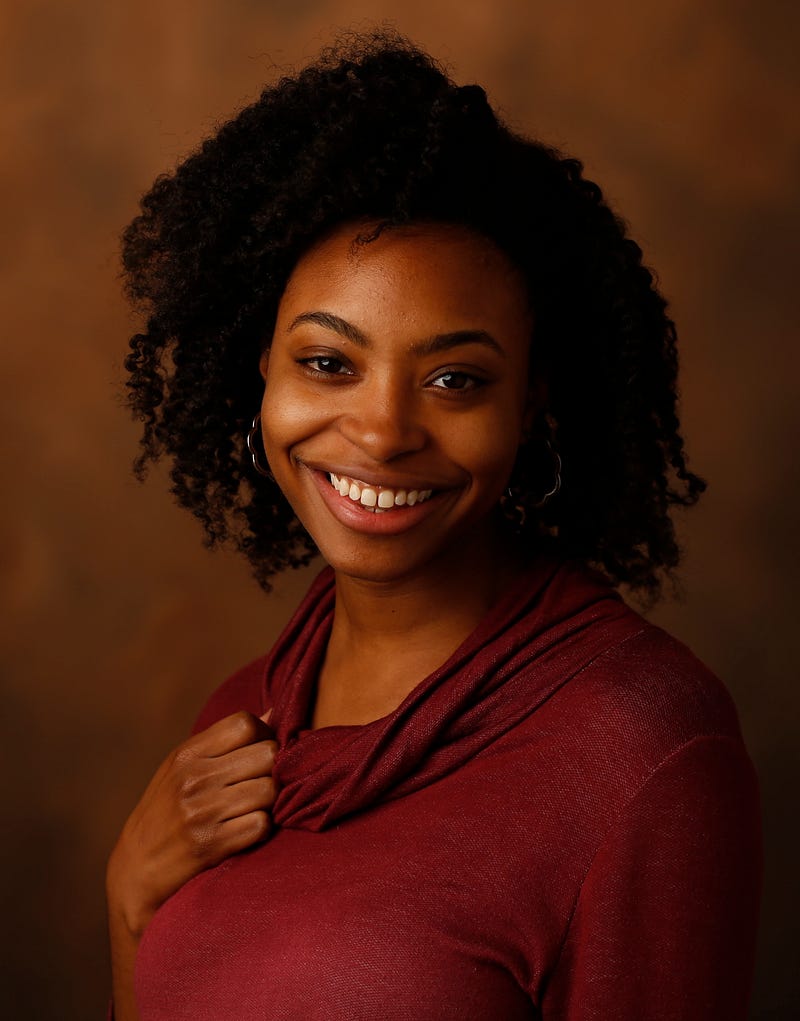 Where did you go to school?
Biology Ph.D. (in progress), Vanderbilt University, Nashville, TN
Biology M.A., Fisk University, Nashville, TN
Biochemistry B.S., Xavier University of Louisiana (XULA), New Orleans, LA
What do you do right now?
I am a first-year Ph.D. student in the department of Biological Sciences at Vanderbilt University. I recently completed my Master's degree at Fisk University as part of the Fisk-Vanderbilt Master's to Ph.D. Bridge Program (FVB)!
Although I'm still in the process of rotating through research labs, I plan to explore questions of species evolution during my Ph.D. I'm interested in understanding how certain animals have adapted to their environment and how competition from other species plays a role in that adaptation.
My Master's research aimed to understand the role of fkh-8 in BAG neurons. fkh-8 is a gene found in the model organism C. elegans, which is a small nematode. In these worms, BAG neurons function as mediators of carbon dioxide avoidance, sensing decreased oxygen levels in the worms' environment. Our data indicate that fkh-8 is present in BAG neurons and that its transcription factor is involved in this important process — findings that had not been previously described.
What made you choose your STEM discipline in the first place?
Biology has always been an interesting subject to me! Initially, I was very interested in the medical aspect of biology. I played sports as a child and, unfortunately (or fortunately, depending on your perspective), got injured quite a bit as a teenager. When I got to college, however, my interests broadened — my undergraduate lab and summer research experiences were critical in shaping my decision to focus on species evolution for my Ph.D.
I became a biochemistry major my sophomore year of college and quickly began conducting biochemistry research in my advisor's lab. I didn't understand everything I was working on (I had yet to take a biochemistry course at that point), but decided to apply to a National Science Foundation (NSF) Research Experiences for Undergraduates (REU) program to explore opportunities in the field.
The program I completed that particular summer taught me many things, one of the most important being that I did not want to continue biochemical research in graduate school. The following summer, I completed another REU and despite having expressed interest in cancer research, I was placed in a completely different lab where I studied infection in monarch butterflies!
Having had my supposed 'preference' ignored ended up being the best thing that happened to me — that experience guided me to the Ph.D. work I am doing now!
During my senior year of undergrad, I took advantage of an opportunity to conduct cancer research; during my Master's, I engaged in neuroscience and molecular biology research. These opportunities helped solidify my research goals — I finished knowing exactly what direction I wanted to take, which was to study animals with an ecological and evolutionary lens.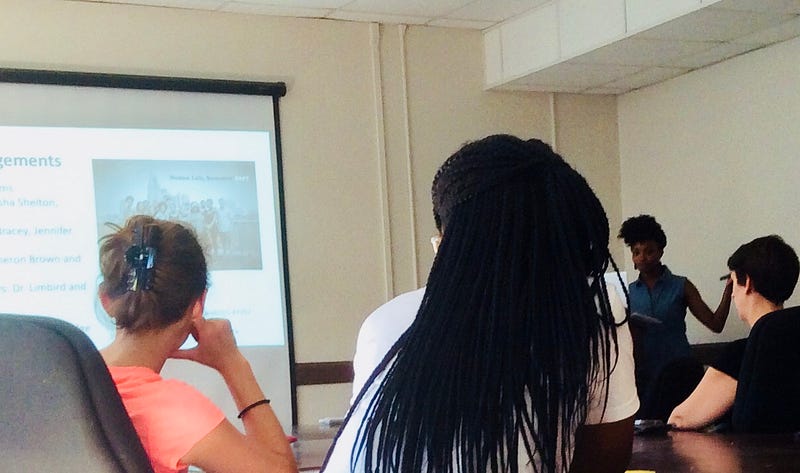 Tell us a bit about the intersections you occupy. How do you describe your identity?
I self-identify as a woman of color. I also identify as a Christian. My faith is very important to me, and is a huge reason why I'm here as a first-year Ph.D. student.
When I first applied to graduate school, I was rejected from every place I sent an application. I was super discouraged, and wondered if pursuing a Ph.D. in biological science was even for me. I prayed often about it during the spring semester of my senior year and God answered by leading me to the FVB program.
During my Master's, all of my uncertainties about what I wanted to do with regard to the Ph.D. became certain, and when I applied the second time I had faith I was on the right path. I was validated when schools that had once rejected me were now welcoming me with open arms.
Without my faith, and without family and church members who encouraged me throughout the process, I would have given up on this dream.
What's one piece of advice you wish you had when you started your STEM journey?
It's okay to fail or make mistakes, and it's also okay to not know something. Failure and not knowing are all part of the process of becoming a successful scientist.
Do you have any woman of color in STEM sheros? Who and why?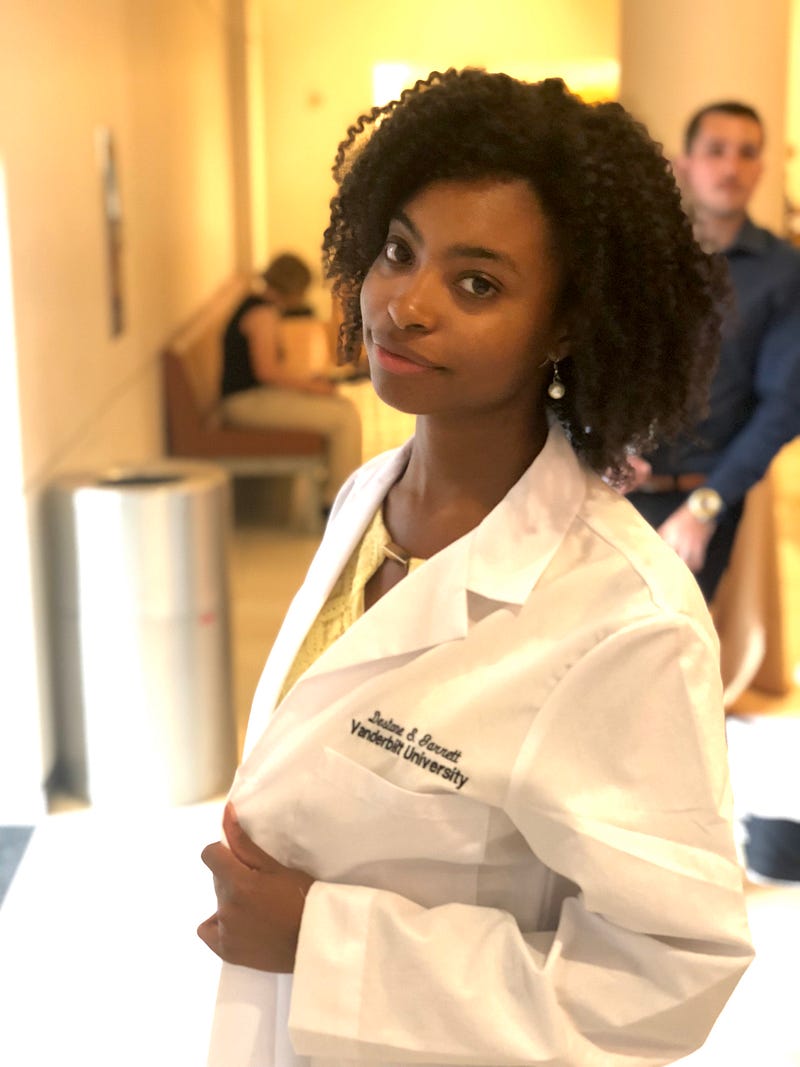 I always say, "I want to be like Jedidah Isler, PhD when I grow up!" She is such a trailblazer. I am inspired by the work she's done for folks who have been historically underrepresented in STEM — work she continues to do earnestly.
I am also inspired by my friends who are also women of color in STEM. Melissia Porter, for instance, is one of my best friends and is a third-year Ph.D. student at Louisiana State University, studying organic chemistry. She is one of the hardest working people I know, and is out here pursuing the highest degree possible in a subject that most people struggle with (including me)!
And then there are the bio ladies who came into the FVB with me: Natasha Berryman, Saffron Little and Debresha Shelton all taught me so much about different ways to approach a topic or question in science, and they are each brilliant in their own right. Plus, their camaraderie and encouragement were instrumental during the Master's phase.
What else are you passionate about?
I dance! I am currently trying my hand at Lyra, also called "aerial hoop," and it makes me feel like an acrobat. Outside of science, dancing is a huge passion of mine that I picked it up at the end of my sophomore year of college.
I had been an athlete for most of my life, so it was very strange for me to go a period of two years where I was doing nothing to seriously exert myself physically. Because of this, I tried out for the dance team at XULA, miraculously made it as an alternate, and worked hard to become a full member. Ever since I joined that team, though, dancing has been my workout of choice. It's so freeing to literally shake off the stress of the day through body movement. I absolutely love it!
Why do you think it's important to highlight women of color in STEM?
I think it's important because it changes the scope of who one considers a scientist or other person in STEM.
As I was growing up, there was a pervasive idea that a scientist was not someone who looked like me and unfortunately this thought still persists among the kids in my community today. I enjoy being part of a growing collective of women who demonstrate that this assumption is wrong.
Are there institutions, groups or organizations you want us to shoutout?
Shoutout to Xavier University, of which I am a proud alumna (check out XULA alumni on Instagram)!
And shoutout to the Fisk-to-Vanderbilt Master's-to-PhD Bridge Program because they helped to shape the scientist I am today.
You can find Destanē on Twitter, Facebook and Instagram.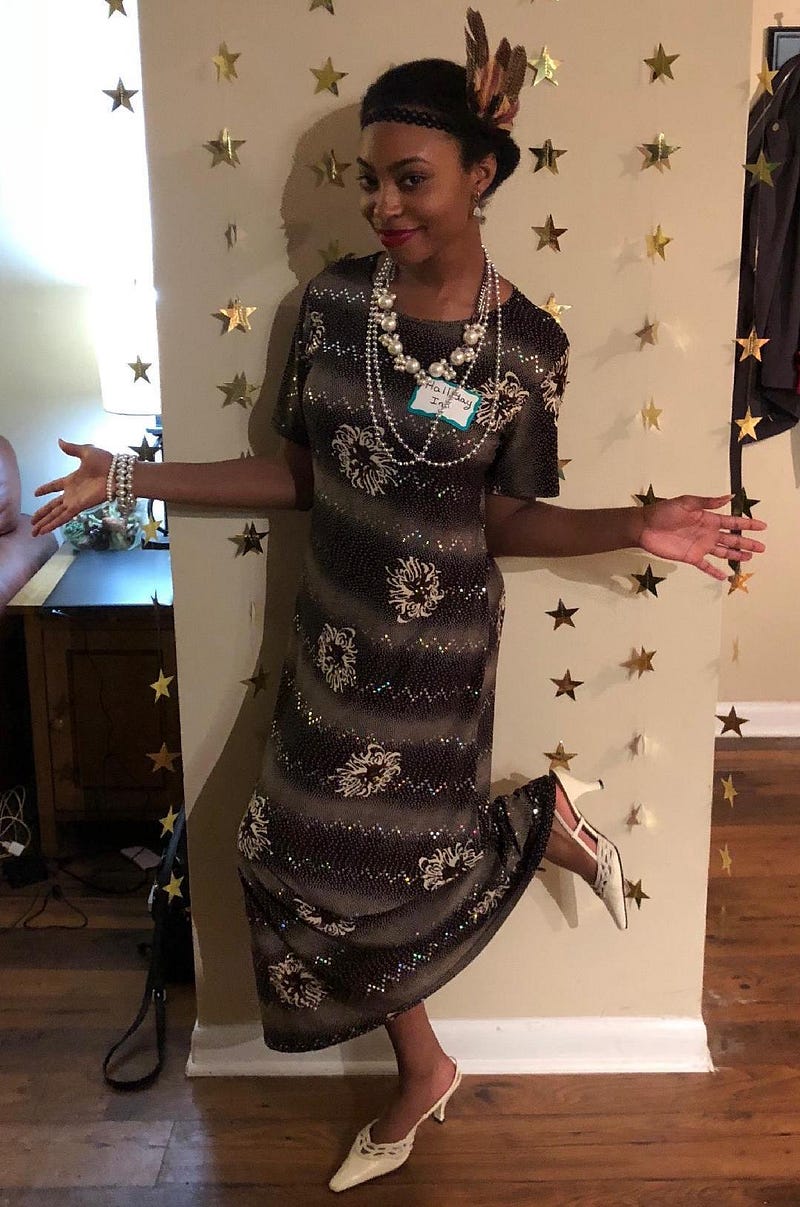 ---
Thank you, Destanē, for your curiosity, persistence and faith — all of which work together to see your STEM dreams realized. We're delighted to have you in our #VanguardSTEM Village!
---
If you enjoy our weekly #WCWinSTEM features, consider donating to our parent not-for-profit, The SeRCH Foundation, Inc., to help support this work