A powerful amalgam of self-motivation, self-empowerment and authenticity — traits that allow her actions to speak for themselves.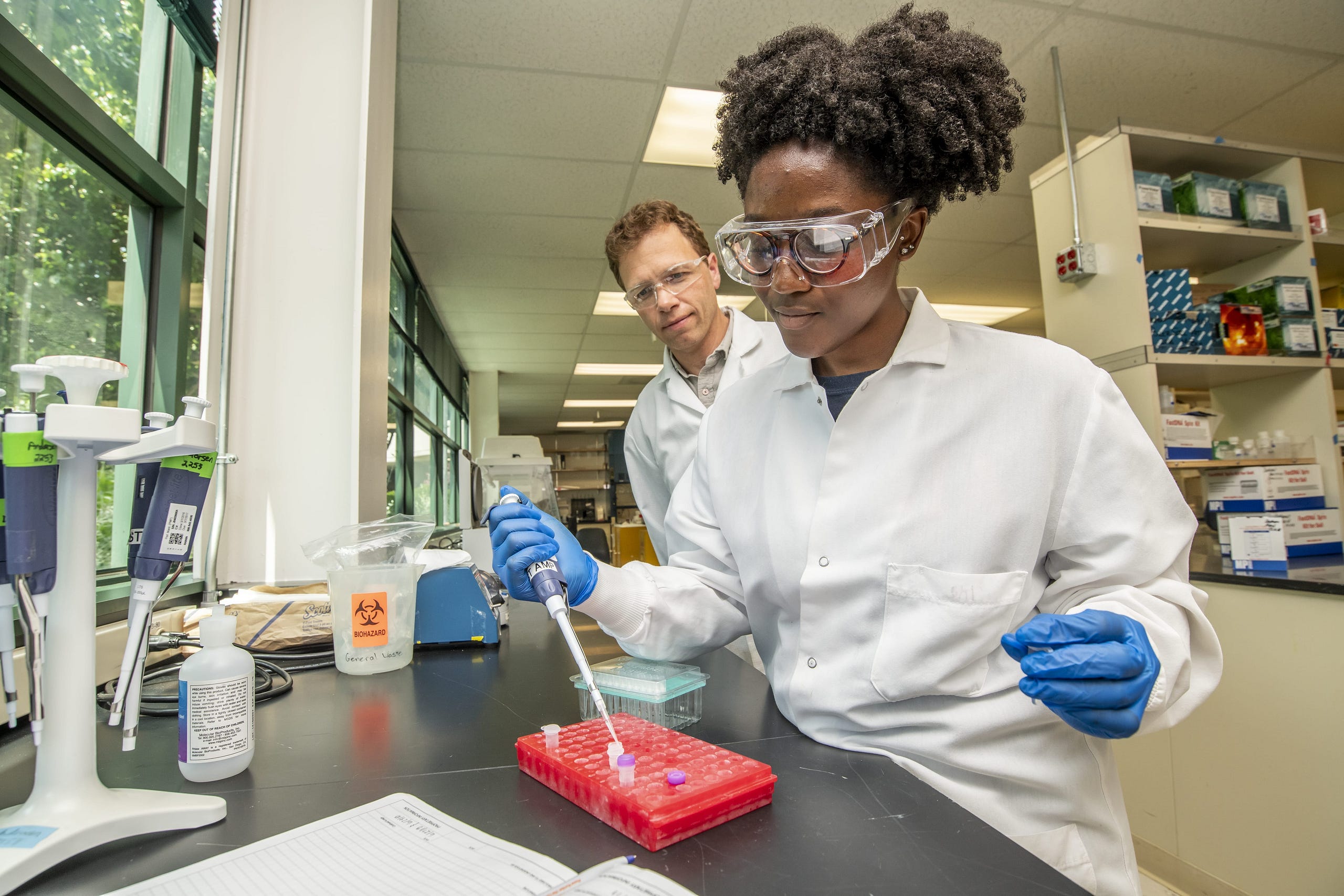 Responses may be edited for clarity and brevity.
---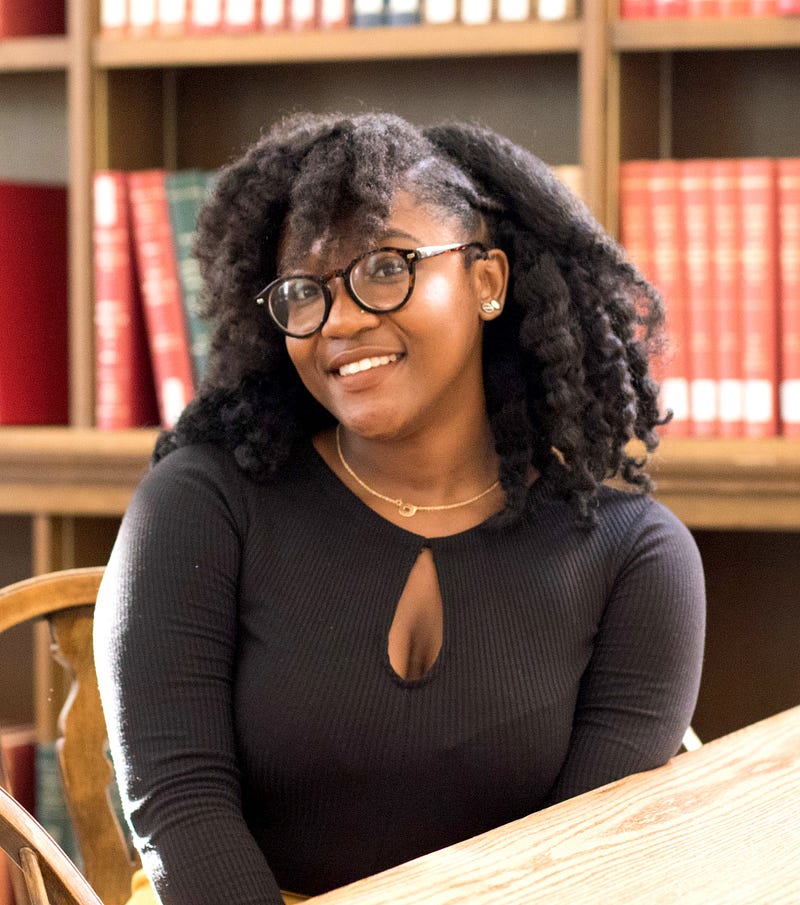 Where did you go to school?
Biology B.S. (in progress), Virginia State University (VSU), Petersburg, VA
Rancho Medical Magnet School, Las Vegas, NV
What do you do right now?
Currently, I am a junior at VSU and am working to attain a B.S. in biology. After I earn my B.S., I will matriculate to medical school to begin my career as an obstetrician-gynecologist (OB/GYN)! My ambition is to see those who look like me more represented in STEM, in addition to bringing attention to issues that affect Black women, such as the fact that we have disproportionately higher mortality rates compared to our counterparts.
Although I plan to enter medical school, I've also made it a point to engage in basic biological research. In the summer of 2017, I participated in the Summer Research Opportunities Program (SROP) at Pennsylvania State University where I explored the impact of insect microbiomes on plant volatile emissions. This past summer, I completed the Lawrence Berkeley Undergraduate Research (BLUR) program at the Lawrence Berkeley National Lab. There, my research focused on delineating the ways in which fecal contamination ages and decays in natural bodies of water.
What made you choose your STEM discipline in the first place?
Growing up, my father was the most prominent figure in my life. He is a certified nursing assistant (CNA) and for most of my life, he has worked in rehabilitation and/or geriatrics. I have always thought of him as a superhero. Seeing him work on a daily basis to improve others' quality of life inspired me to go into medicine. Additionally, from the time I was a small child, I have adored babies. Having two younger brothers and many younger cousins, I was always lending a helping hand.
As I matured, this adoration grew into a deep passion for wanting to aid in and ensure their health. I initially went through a period of wanting to be a pediatrician, but once I learned how large the age range was for patients (infancy to 18 years old), I decided I wanted something a little more specific. As I went through high school, I adopted some feminist ideals and came to realize women contend with a number of health disparities in addition to not being treated well by modern-day society.
Upon further reflection and growth, I realized I wanted a job in medicine that catered to all of my interests. The fields that finally caught and kept my attention were obstetrics and gynecology (OB/GYN). I could deliver babies, provide contraceptives and other important care to women, and if I decided to, I could provide sex-positive sex education from a respected position.
I shadowed an OB/GYN in high school for a day. While I didn't get to observe a delivery, I did observe the healthcare team provide a number of important interventions that left an impression on me and solidified my goal to specialize in this area as an MD.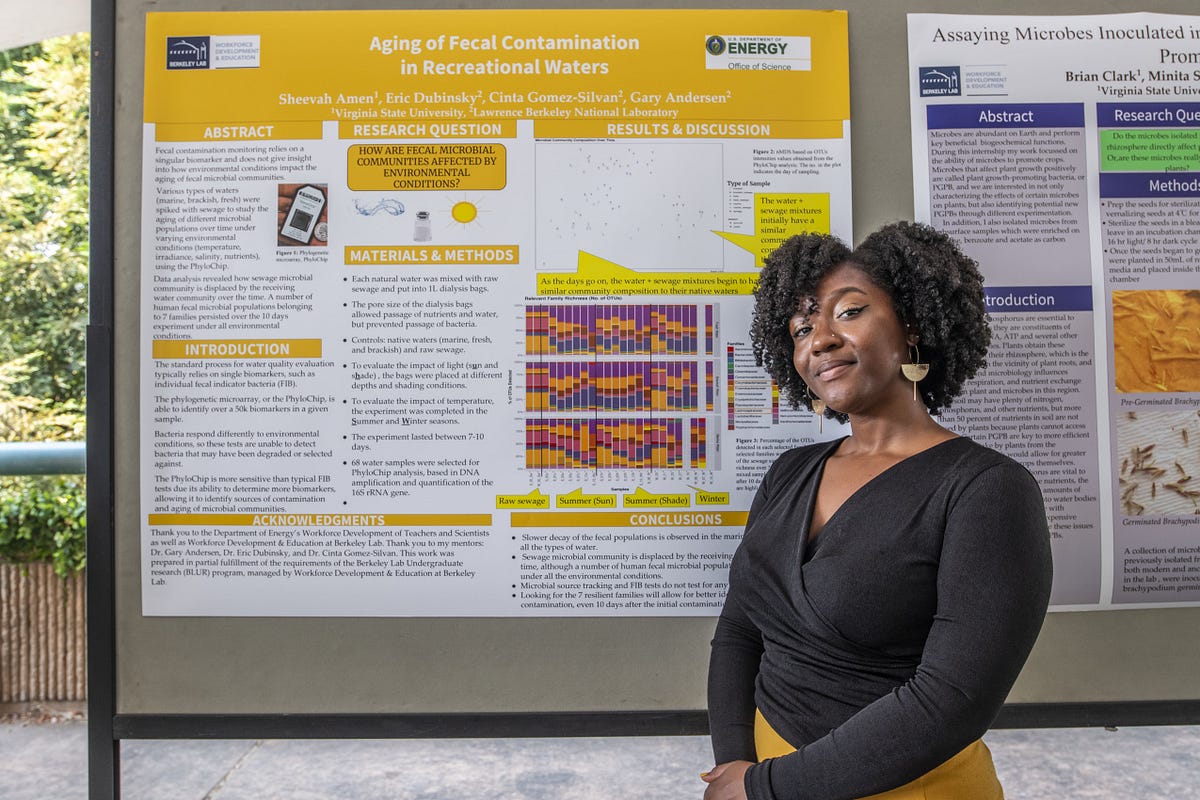 What's one piece of advice you wish you had when you started your STEM journey?
I wish I would've known that the lack of representation of women of color (at an institution, in various STEM fields, in leadership positions, etc.) did not mean I — a Black woman — didn't deserve to be there.
Safe spaces don't always exist, so sometimes we have to make our own!
When I was contending with the discomfort of being one of a few women of color at my high school, I found myself going out of my way to befriend and build community with others who looked like me. It was so important for me to be able to discuss these issues — and others that uniquely affect us — and to create my own support system.
Wherever you are, I encourage you to do the same. Use the discomfort that can come with being underrepresented as fuel to do something about it.
Do you have any woman of color in STEM sheros? Who and why?
There are many women who have inspired me, but Dr. Jedidah Isler is my most recent shero! I met her at the 2018 Emerging Researchers National (ERN) Conference in STEM. Seeing the intense confidence she possessed with regard to her Blackness and femininity in such a large and professional space was so inspiring!
Additionally, the community of women of color at Virginia State University is overflowing due to it being a historically Black university (HBCU)! One of my best friends, Christina Washington, inspires me. She is an engineering major, a YouTuber, tennis player and honors scholar amongst so many other things!
What else are you passionate about?
I am passionate about fitness and healthy eating, and currently serve as the captain of Pretty Girls Sweat (PGS) on my campus. PGS is a fitness organization that focuses on building sisterhood and promoting healthy lifestyles. Members of PGS work out together, host forums and encourage holistic health among our peers — physically, mentally and emotionally!
As captain, I am the point of contact on my campus for this organization. On the national level, I am required to be present for conference calls, to complete assignments and uphold the national requirements that are in place for each chapter. I've spearheaded some collaborations with several other organizations on campus, including a healthy-cooking-on-campus forum. The impact of these collaborations includes widespread knowledge of PGS and working to make health a priority at our HBCU.
I am also vegan. My dad was raised as a vegetarian, so I grew up eating a mostly vegetarian diet. I haven't eaten meat in five years, but I become fully vegan over a year ago when I started having severe allergic reactions to dairy.
Why do you think it's important to highlight women of color in STEM?
Women of color in STEM have perspectives, ideas and experiences that are unique. If given the space and opportunity, these perspective can (and should) come to light; highlighting them is an important part of making this possible.
Additionally, this visibility can be so inspiring to younger generations of women who are interested in STEM — or who have yet to realize their passion for it.
Oftentimes, we are severely limited in what we go on to be or do, simply because we haven't had an example of anyone who looks like us to set — or break — the mold.
Seeing these women has personally given me more confidence as I pursue my own STEM endeavors.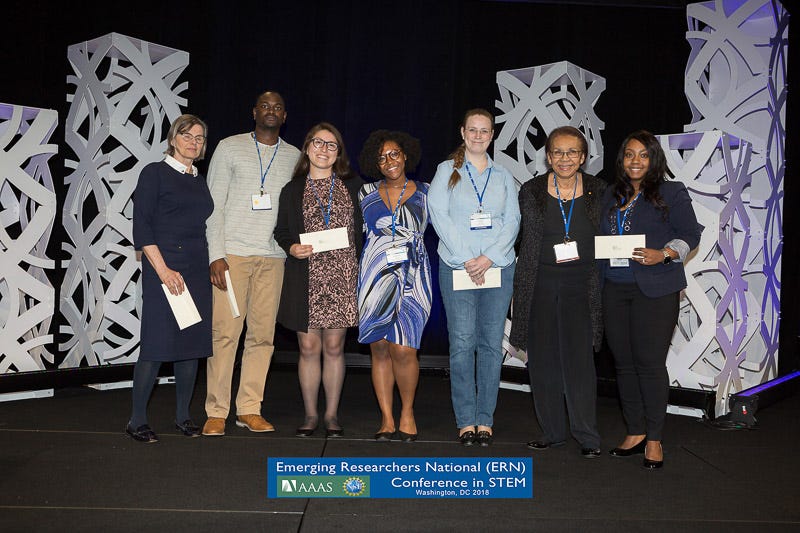 Are there institutions, groups or organizations you want us to shoutout?
Yes! I'd like to should out VSU's Pretty Girls Sweat Chapter and the Minority Association of Pre-Medical Students at VSU (I am the auxiliary secretary of this organization).
Is there anything else you want us to know about you?
I'm currently interning with #VanguardSTEM, and this was important to me because I was inspired by the organization's mission. I wanted to be a part of an amazing group that focuses on putting women of color at the forefront of the conversation.
Working towards becoming a full team member has consisted mostly of watching previously recorded episodes of our show On the Vanguard: Conversations with Women of Color in STEM, and either captioning them or finding clips of interest to share across social media platforms.
As a function of completing these tasks, I've had an opportunity to hear from so many women-of-color-in-STEM experts comment on important topics. This has helped me to think differently about issues such as disaster relief and how women of color, especially those in STEM, are affected by trauma.
If you're interested in becoming a #VS intern, the best advice I have to offer is: come ready to learn!
You can find Sheevah on Instagram, Twitter and Facebook.
---
Sheevah, thank you for your commitment to women and infants' health, and to increasing the visibility of #WOCinSTEM. We're honored to have you in our #VanguardSTEM Village!
---
If you enjoy our weekly #WCWinSTEM features, consider donating to our parent not-for-profit, The SeRCH Foundation, Inc., to help support this work.