A southern girl whose love of science has led her to advocate for STEM diversity, equity and inclusion.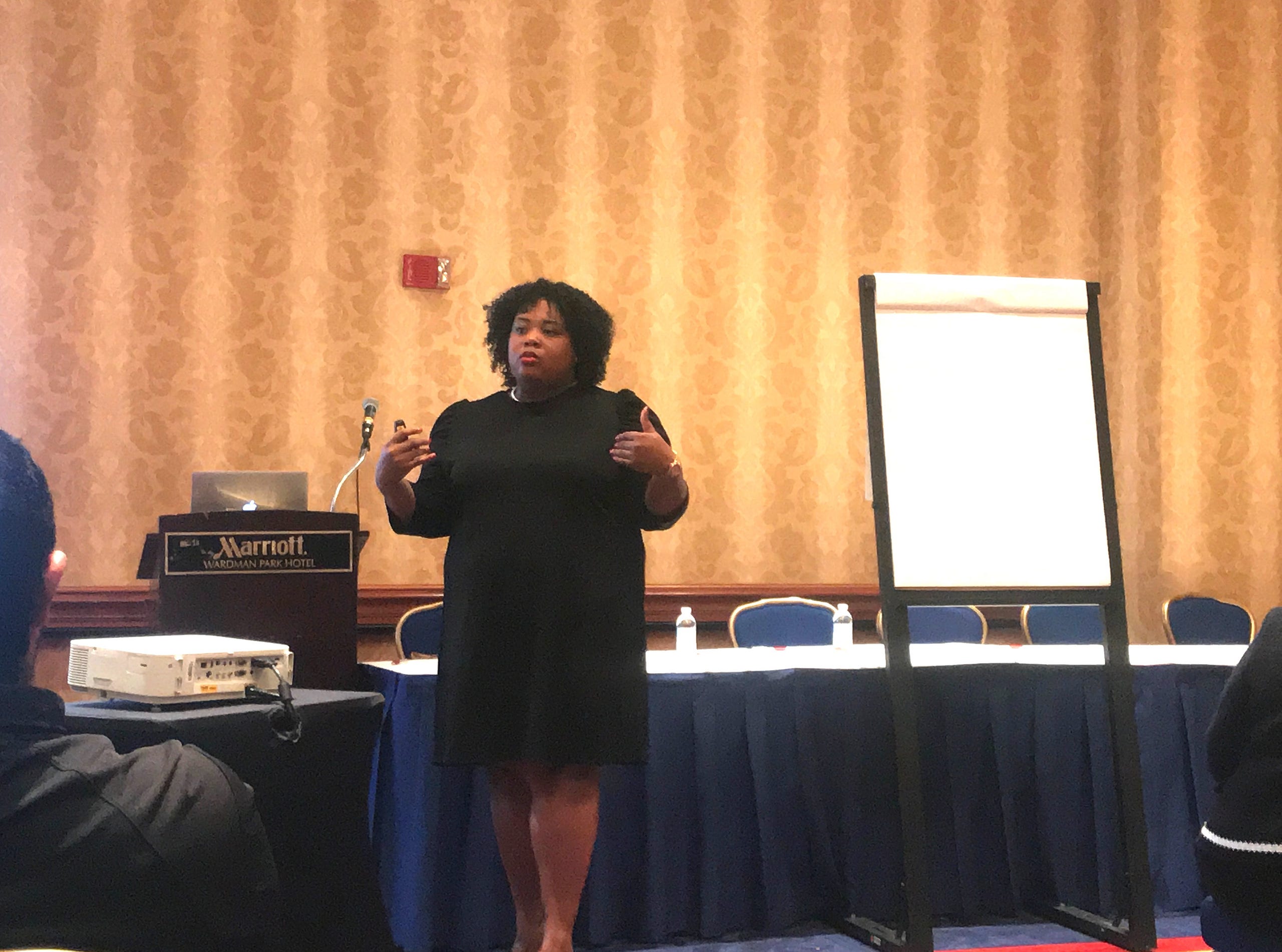 Responses may be edited for clarity and brevity.
---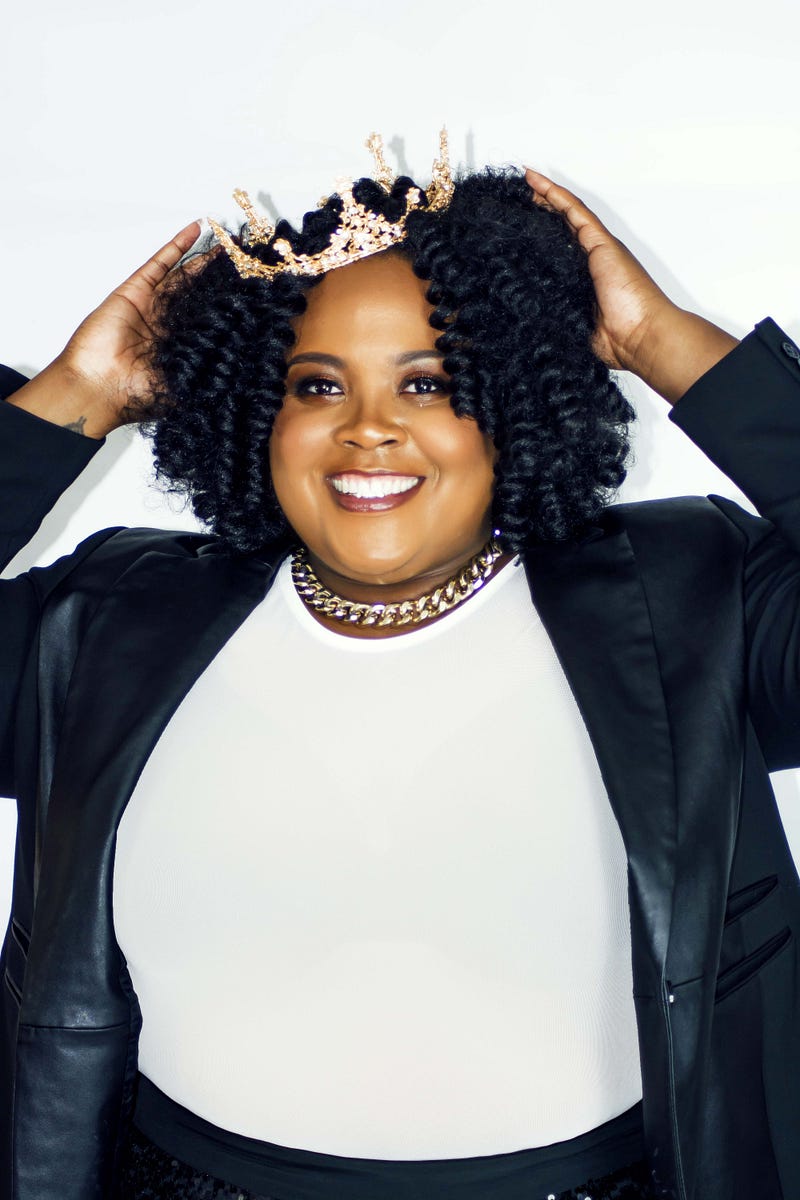 Where did you go to school?
Ph.D., Biomedical Research, Meharry Medical College, Nashville, TN
B.S., Chemistry, Spelman College, Atlanta, GA
What do you do right now?
I currently serve as the Manager of Engineering Education at the American Society of Mechanical Engineers, where I am responsible for advancing and managing the research, development, promotion, implementation and assessment of products and services that help colleges of engineering develop their curricula and faculty. I am formally trained as a cancer biologist and earned my Ph.D. in biomedical research at Meharry Medical College.
While completing my post-doc at Georgetown University, my interest in exposing and helping historically marginalized students navigate their STEM careers flourished as I accepted my first adjunct position, affording me the opportunity to teach and advise undergraduate and graduate-level students. Serving as an instructor and researcher exposed me to a number of well‐established and emerging educational practices related to fostering students' academic achievements, interest and professional development. It was during this time I decided to turn my career sights completely to addressing diversity and inclusion issues within STEM education. From there, I embarked down a career path that allows me to make a meaningful contribution to diversifying the scientific workforce and empowering those interested in STEM, regardless of their background.
As the Manager of Engineering Education at the American Society of Mechanical Engineers (ASME) I am responsible for advancing and managing the research and development of initiatives that help colleges of engineering develop curricula and faculty. In this role, I address diversity, equity and inclusion issues within STEM by examining and evaluating programs during the development stages. This critical role allows me to help these institutions keep diversity, equity and inclusion at the forefront, ensuring that it is not just a bullet point, but an actual guiding principle.
As a society, ASME values diversity and inclusion, and has incorporated these as major priorities in their new strategic plan for the organization. These areas have always been important to the organization, however, past efforts to keep it at the center of initiatives have fallen short. My personal approach starts from the ground up, making sure that not only is the program/initiative diverse, but ensuring the team, contractors, staff and faculty who bring it to life are also diverse. When it comes to ASME, I work intentionally to address these areas with an inside-out perspective.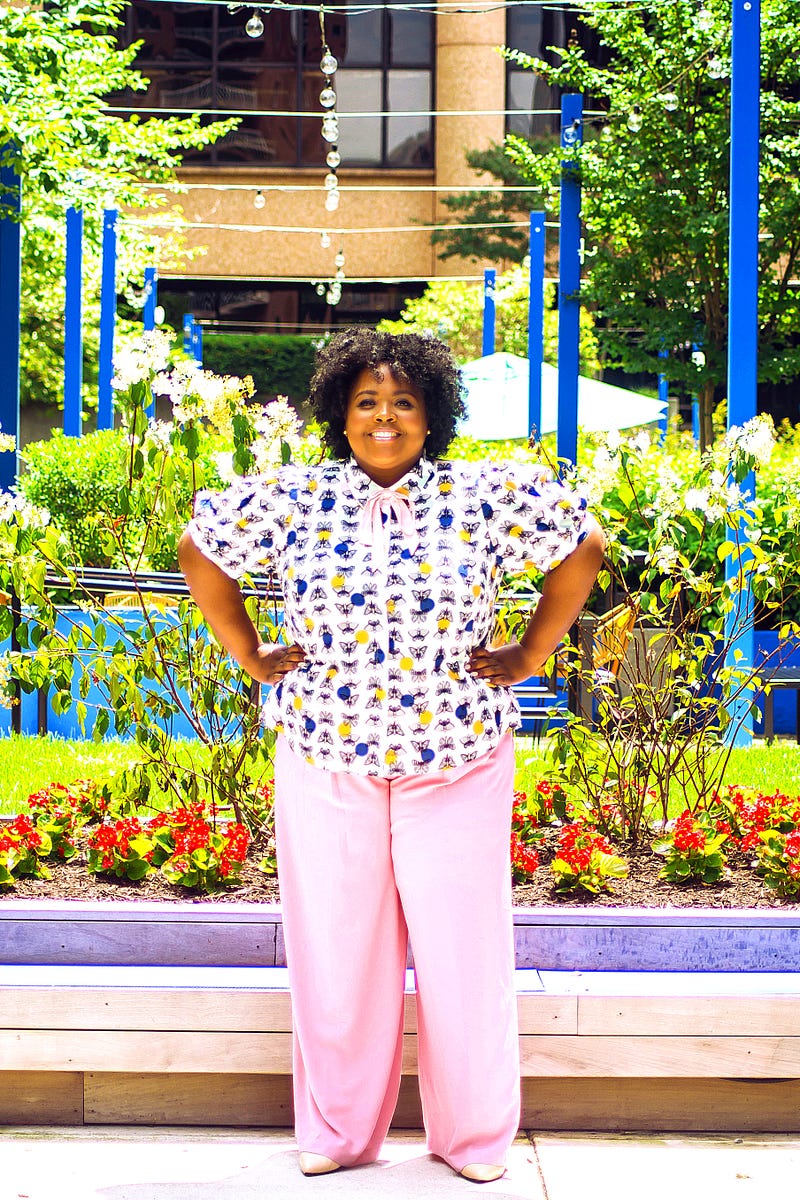 What made you choose your STEM discipline in the first place?
As a high school freshmen, I took a summer chemistry course at Xavier University and fell in love with all of the ways it played a pivotal role in life. That course helped me to understand the foundation and relevance of chemistry, which sparked my interest in the field.
After graduating from Spelman College where this persistent interest was refined and culminated into a bachelor's of science in chemistry, I entered the pharmacology program at Meharry Medical College. During orientation week, I learned this program was "in transition" and was advised by more senior students to explore other areas of study — but the other options, such as microbiology and neuroscience, did not interest me.
Determined not to leave school, I remembered why I became interested in pharmacology in the first place: its bedrock is chemistry and, as such, is directly connected to toxicology. These three fields — chemistry, pharmacology and toxicology — work together to position us to investigate the effects of environmental contaminants on human health, an area of inquiry that decidedly interested me. After much digging, I found a toxicology lab located in Meharry's cancer biology department and, upon reading one of the principal investigator's papers, I was immediately interested in joining the lab. Having the relationship between colon cancer, toxicology and environmental factors articulated so elegantly convinced me to pursue a Ph.D. in biomedical research with a focus on cancer biology, specifically colon cancer.
My graduate research project investigated the chemopreventive effects of resveratrol (an antioxidant-like compound found in grapes, some berries and peanuts) on colon cancer induced by benzo(a)pyrene, a cancer-inducing environmental contaminant. Data from this study enhanced our understanding of the mechanisms involved in the diet-based prevention of environmentally induced colorectal cancers.
What's one piece of advice you wish you had when you started your STEM journey?
Personally, I have made it my mission to work on helping to shape the image, perception and idea of what it means to be a scientist. Showing up and telling my story helps society see an important example of what a scientist looks like. So my advice is this:
Remember that you not only deserve to have a seat at the table, but you deserve to mold the table.
I cherish this advice because it reminds me that sitting at the table isn't enough. I have to speak, interact and share my voice, otherwise I am just filling a seat. Creating programs, sitting on boards and mentoring are all critical aspects of changing society's understanding of who is and gets to be a scientist.
My ancestors did not fight and sacrifice for me to quietly enter a room — but rather to be a voice and advocate in that room!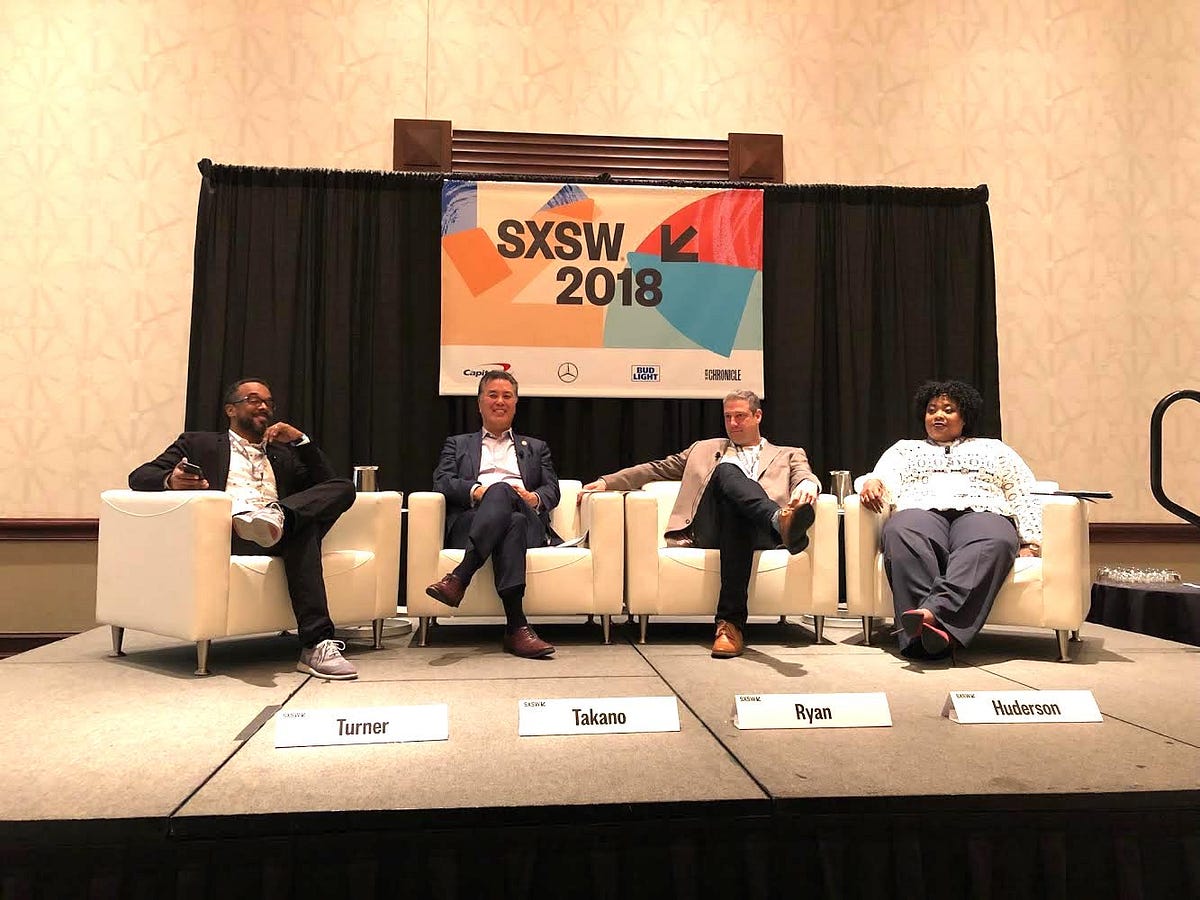 Do you have any woman of color in STEM sheros? Who and why?
I have many STEM sheros, but my top two are my sister, Dr. Brandy Huderson, and my little sib from grad school, Dr. Brittany Butler.
Brandy is five years older than me, but paved the way for me to know that you can unapologetically be yourself and still thrive in STEM. Brittany is the first Ph.D.-holder in her family and reminds me to always strive for greatness in everything I do.
What else are you passionate about?
I am extremely passionate about African-American women and our mental and physical health. There is a tremendous amount of pressure to equally represent both of these axes of identity — that is to be a woman just as much as you are African-American. This pressure can lead to anxiety, break downs, health issues and a host of other physical and mental challenges if left unaddressed. Helping other African-American women find mental and physical balance is a major priority of mine, which is why I am an advocate of building and strengthening the whole person. I work tirelessly to promote work-life balance among my mentees, my circle of friends and within my networks.
Why do you think it's important to highlight women of color in STEM?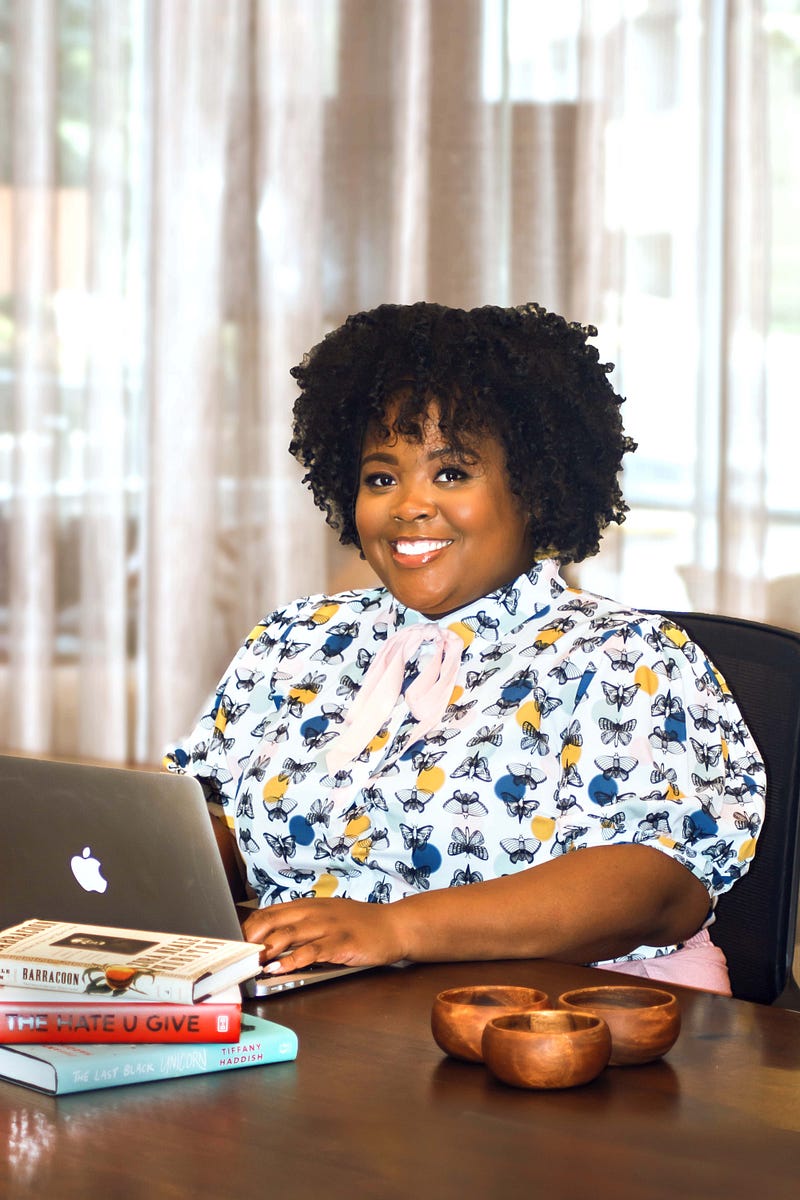 It is important to highlight women of color in STEM because historically women of color have served as the foundation for societal advancement, yet we have largely gone overlooked and have often been silenced. Highlighting women of color showcases the beauty, diversity, skill and overall baddass-ness of women.
As multi-intersectional people, we have been conditioned to put others ahead of us and to overlook or minimize our impact on society. Often, this impact is usually the side effect of us just being us! It is time that little girls grow up knowing they are not the first to dream of a chemistry lab rather than a barbie!
Are there institutions, groups or organizations you want us to shoutout?
Yes — I'd like to shoutout Spelman College, Meharry Medical College, the AAAS Science and Technology Policy Fellowship, Delta Sigma Theta and New Orleans!
Is there anything else you want us to know about you?
In addition to my science career I am a lover of travel, fashion and exercise. As a plus size woman, I find it rewarding to not only work in STEM spaces, but to run a 5K, do hot yoga challenges and travel globe at the same time.
You can find Ashley on Instagram and Twitter.
---
Thank you, Ashley, for your commitment to diversifying the scientific workforce. We're honored to have you in our #VanguardSTEM Village!
---
If you enjoy our weekly #WCWinSTEM features, consider donating to our parent not-for-profit, The SeRCH Foundation, Inc., to help support this work.