An assay development scientist in biotech who's passionate about mentoring and helping to jumpstart others' careers!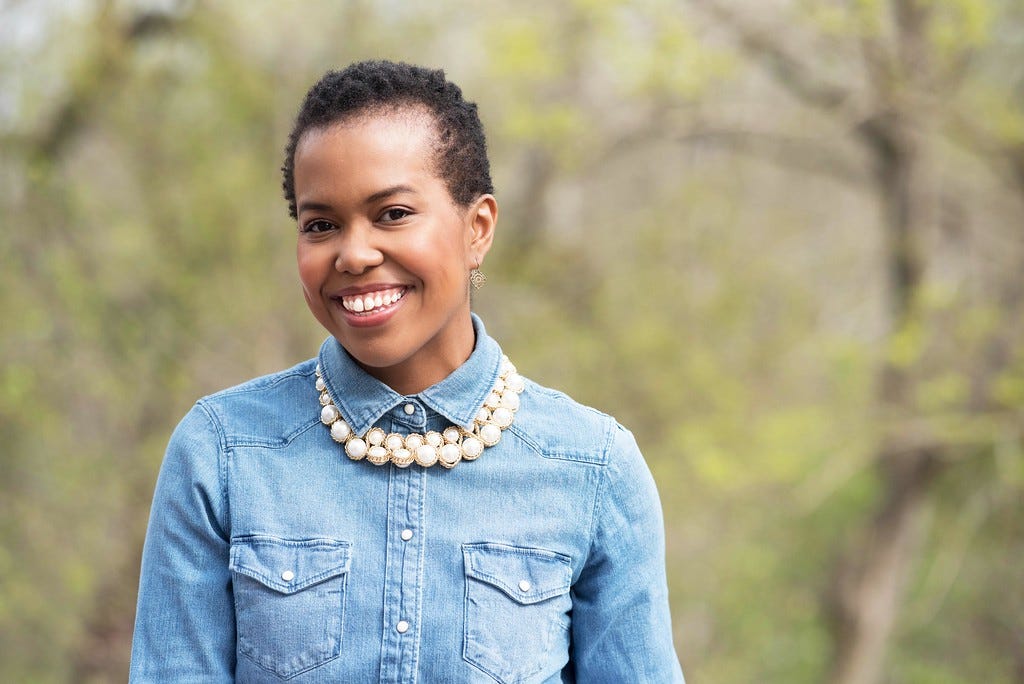 Responses may be edited for clarity and brevity.
---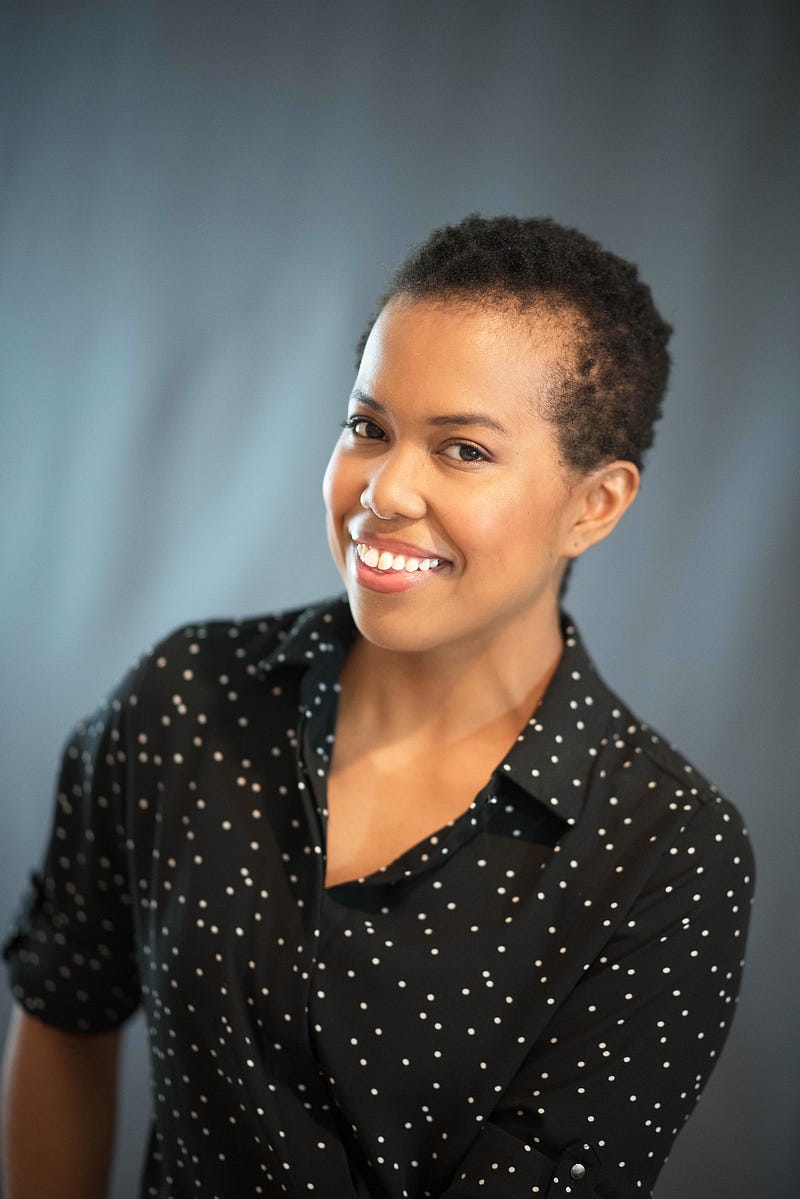 Where did you go to school?
Ph.D. Biochemistry, University of Maryland College Park, College Park, MD
B.S. Biochemistry, State University of New York (SUNY) College at Old Westbury, Old Westbury, NY
What do you do right now?
Currently, I work as an assay development scientist at a biopharmaceutical company. There are many careers in the pharmaceutical industry which ultimately have one central goal: develop safe and effective drugs to treat diseases. Since the projects I work on are proprietary, I'll use Ibuprofen as an example to talk through what it means to be an assay development scientist.
In the simplest terms, Ibuprofen is meant to work by inhibiting a specific group of compounds our bodies produce when we are ill or injured. These compounds — called prostaglandins — mediate pain, swelling and inflammation.
In my role, I would be tasked with constructing an experiment that measured if and to what degree Ibuprofen effectively blocked the production of these compounds. In a well-controlled experiment, I should be able to quantify the activity of a batch of Ibuprofen as a function of the concentration of prostaglandin detected during my assay. So, where Ibuprofen activity is optimal, we should observe a low concentration of prostaglandin.
While this kind of problem-solving undergirds my work, my day-to-day activities are ever changing. Some days, I'm at my desk researching the best ways to optimize or troubleshoot the tests I'm developing. Other days, I'm in the lab performing those tests. Also, I'm often reviewing technical reports, and because my reviews are so thorough, this can take days depending on their length.
As you might have guessed, there are basic laboratory skills I use to complete these kinds of lab duties. Some of them I learned in the process of earning my Ph.D. (my thesis explored the relationship between the structure and function of a protein in eukaryotic ribosomes). Others I learned from on-the-job training. My Ph.D. was integral in teaching me how to critically review documents, which is one of the abilities that has made me an asset to my company.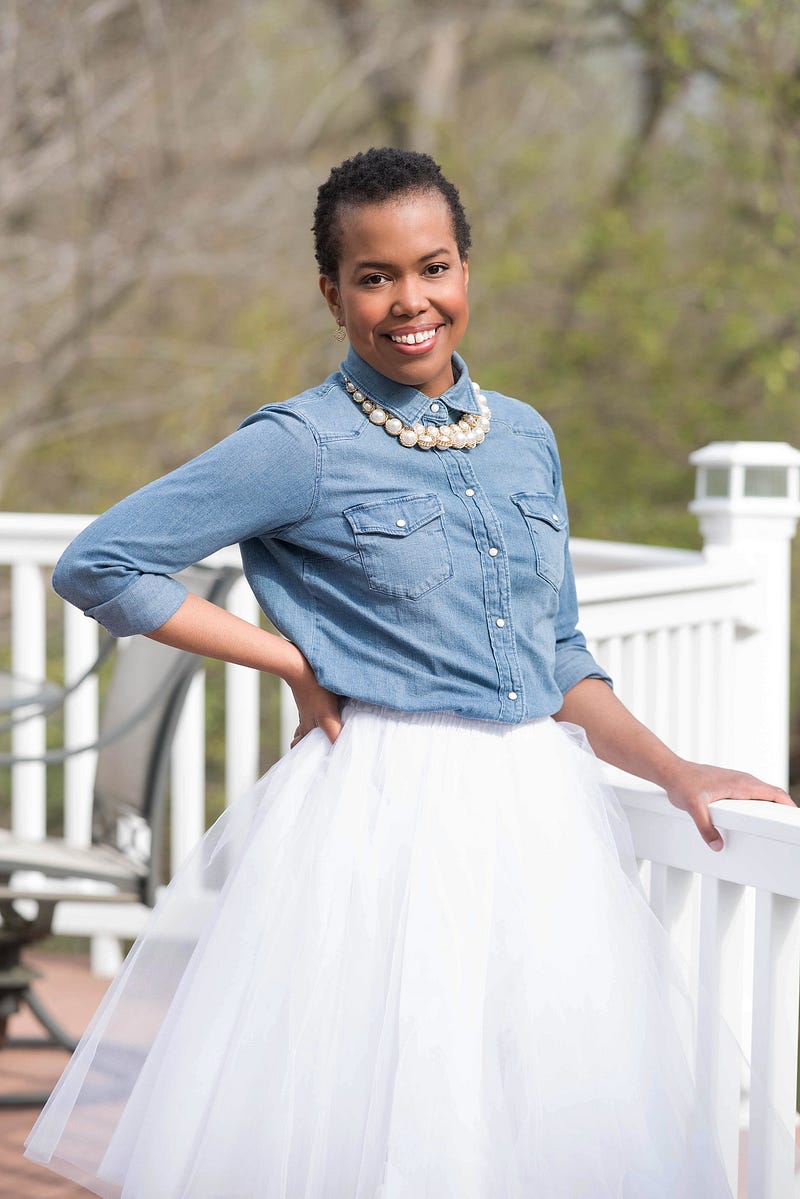 Tell us a bit about the intersections you occupy. How do you describe your identity?
I identify as a woman of color, and as a Christian. The latter is and always will be a big component of my life; my faith has been an integral part of my journey — faith and family.
I wouldn't be where I am today without God; I certainly couldn't have finished graduate school. I know this all sounds very cliché, but the effects are real. I relied heavily on gospel music and reading my Bible for inspiration, especially in the dark moments of pursuing my degree
With regard to family, one thing I found annoying early on but later appreciated, was that while I was in graduate school — no! from the day I got my graduate-school acceptance letter — my family and church family called me "Dr. Cheek!" Naive-graduate-student Alicia thought, "Wow, they really must not understand that not everyone finishes, and that's a lot of pressure to put on someone."
Thirty-year-old-early-career Alicia thanks them for believing I could do it before I ever proved I could.
Hebrews 11:1 reads, "Now faith is the substance of things hoped for, the evidence of things not seen," and I can honestly say my family, friends and church family had faith I would finish.
What made you choose your STEM discipline in the first place?
I have loved chemistry since high school, but wanted a good foundation in biology. Someone told me that biochemistry is a nice blend of both. What I didn't know was that biochemistry itself is much harder! I grew to love it, though.
I considered (present tense, really) medical and dental school, so I knew many of the prerequisite courses for these professional schools are biology courses. I could have followed a career path in biopharmaceuticals as a biology major, but I just loved chemistry so much, and I wanted to take advanced chemistry courses (I immediately regretted my decision when I took physical chemistry) … and here I am!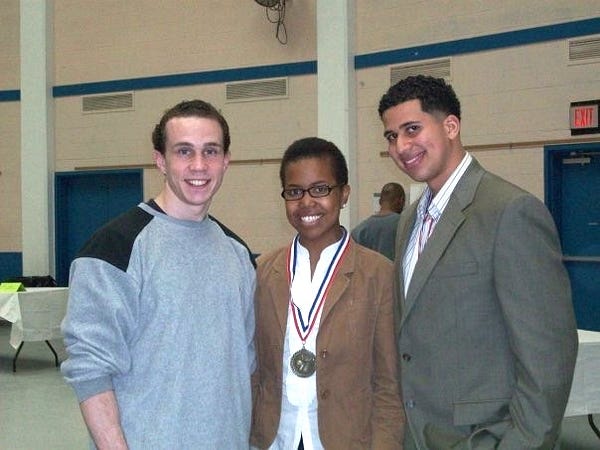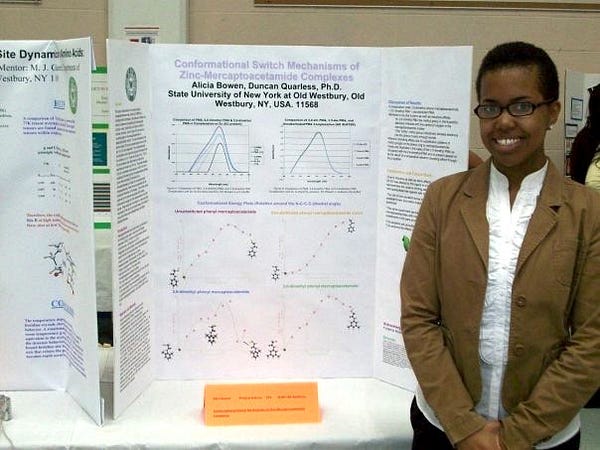 What's one piece of advice you wish you had when you started your STEM journey?
I am a first-generation college student, and I don't know if everyone understands what that looks like. I literally had to figure out every element of my journey on my own as a 20-something. I was also severely bullied in grade school, which left my self-esteem shattered well into my adult years. I don't know that I can take credit for being able to accomplish all I have on my own, which is why I give God so much credit.
My best advice is to keep at it — keep going. And don't close doors that have been left open for you. Don't ask why or how; be grateful and gracious, and keep moving forward.
Lastly, when I started school, it took me a few semesters before I took it seriously. So my last piece of advice is to treat school like a second job: show up on time, ask questions, study hard and perform well.
Do you have any woman of color in STEM sheros? Who and why?
Jedidah Isler, PhD is certainly one of them! Whenever you hear "first Black," remember that the underlying meaning is that in order to achieve that modifier, they had to overcome a tremendous amount of negativity on a regular basis with no one in the immediate vicinity who fully understood their struggle. I have so much respect for her!
Another one of my sheros is Joan Higginbotham. She was in the NASA astronaut program; during her first application cycle, she wasn't accepted! She could've quit and we would've never known her name, but instead, she persisted.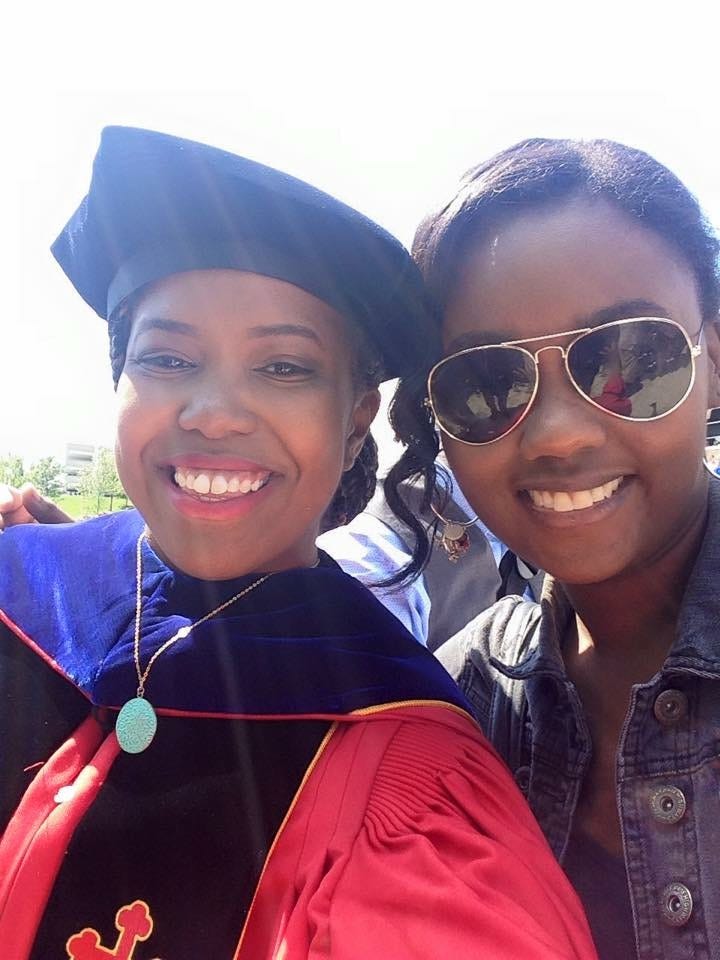 What else are you passionate about?
I'm passionate about mentoring and helping people find the careers that are meant for them. You ask what drives me to do this, which I think is an odd question — let me explain: I have a heart to mentor young adults, particularly students in STEM fields. STEM programs in higher education were not built with women and historically marginalized people in mind. Now that we're in these spaces, it's important we continue to reach back and help those who are coming up behind us.
I started out mentoring in the lab. Any student I was tasked with training, I learned about their lives away from school and gave advice where I felt necessary. Currently, I mentor graduate students and a few younger colleagues in the industry. I let the relationship start organically, and then I check-in with them as regularly as possible.
I can't figure out for the life of me why more people don't mentor others. It breaks my heart. Look at my story — I came from nothing. I connect with people like me.
When I hear their stories, I look them in the eyes and tell them, it won't always be like this. You are smart, determined and you are here right now. For what it's worth, you've made important first steps to secure a bright future for yourself and your family.
I insisted that one of my mentees visit me in my home the last time I saw her. I wanted her to see with her own eyes that she won't have to live in her graduate-student apartment forever. I wanted her to look at me and see her future. I have to [mentor] — it's what God called me to do. Again, I know how cliché that can sound. Have you heard of the "Parable of the Talents?" I know God didn't bring me this far and give me this much so I would hide my talents. I will not bury my gift. I am committed to sharing it with the world.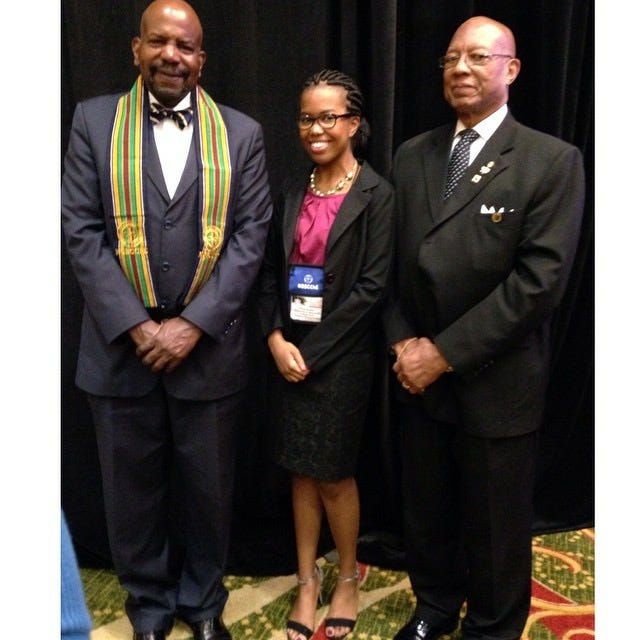 I realized I also had a gift for career coaching in 2013 when my now-husband was trying to figure out what to do with his life. I helped him find jobs that, at least for a season, he really enjoyed and felt passionate about.
Have you ever heard a janitor humming while mopping? At least for that moment, they're loving what they do. When the cashier at your favorite store greets you gleefully, they are operating in a gift that many C-suite executives don't have — that gift is joy. I want people to be excited and joyful about going into work every morning.
I specialize in resume writing, cover letter makeovers, and career/interview consulting. This is less self promotion and more my desire to help others in ways that nobody helped me. I want to give back to my communities however I can, so if you or someone you know is in need of those kinds of services, head over to my website aliciacheekphd.com and fill out the contact form for more information.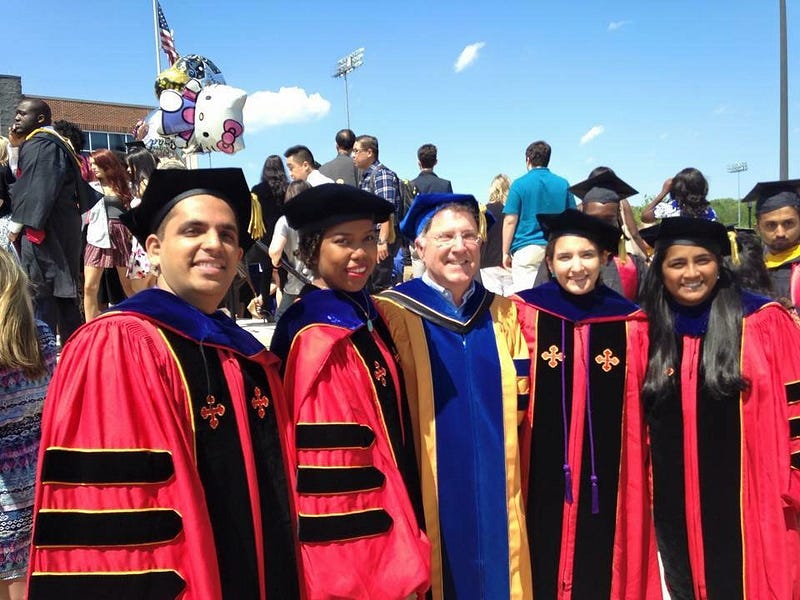 Why do you think it's important to highlight women of color in STEM?
When I was in graduate school, fortunately, there were several women of color in my graduate program. We shared such a close bond (and still do) because we were keenly aware of the challenge that is feeling marginalized in an environment like graduate school — an environment that is already anxiety inducing.
Never take for granted the way your story may resonate with those around you.
Just by sharing details of your journey, you're helping someone. There's way too much power in that to keep silent.
Are there institutions, groups or organizations you want us to shoutout?
My eldest sibling, Yaya, and their fiance, Neje, run an amazing non-profit in Harlem, New York, NY called Cookie's Joint. Cookie's Joint is a community-based organization that supports LGBTQ people of color. They have a pantry where displaced people can get food; they make meals for people in the community; host free classes; find temporary lodging for people in crisis; and offer an amazing show of emergency support for each other, like an extended family. It was named after Neje's mother who was bold enough to start a similar movement back in the 1970s when such a thing was illegal. You can find Cookie's Joint on Facebook (the FB support group is called "Cookie's Crumbs").
You can find Alicia on Instagram, Twitter and Facebook.
---
Thank you, Alicia, for your candor and commitment to coaching the next generation of STEM leaders. We're honored to have you in our #VanguardSTEM Village!
---
*This story was edited on Monday, September 3, 2018.
If you enjoy our weekly #WCWinSTEM features, consider donating to our parent not-for-profit, The SeRCH Foundation, Inc., to help support this work.