Naia is an ambitious young woman, with laser focus set on achieving her dream of becoming an astronaut and inspiring other young girls on her journey to becoming one.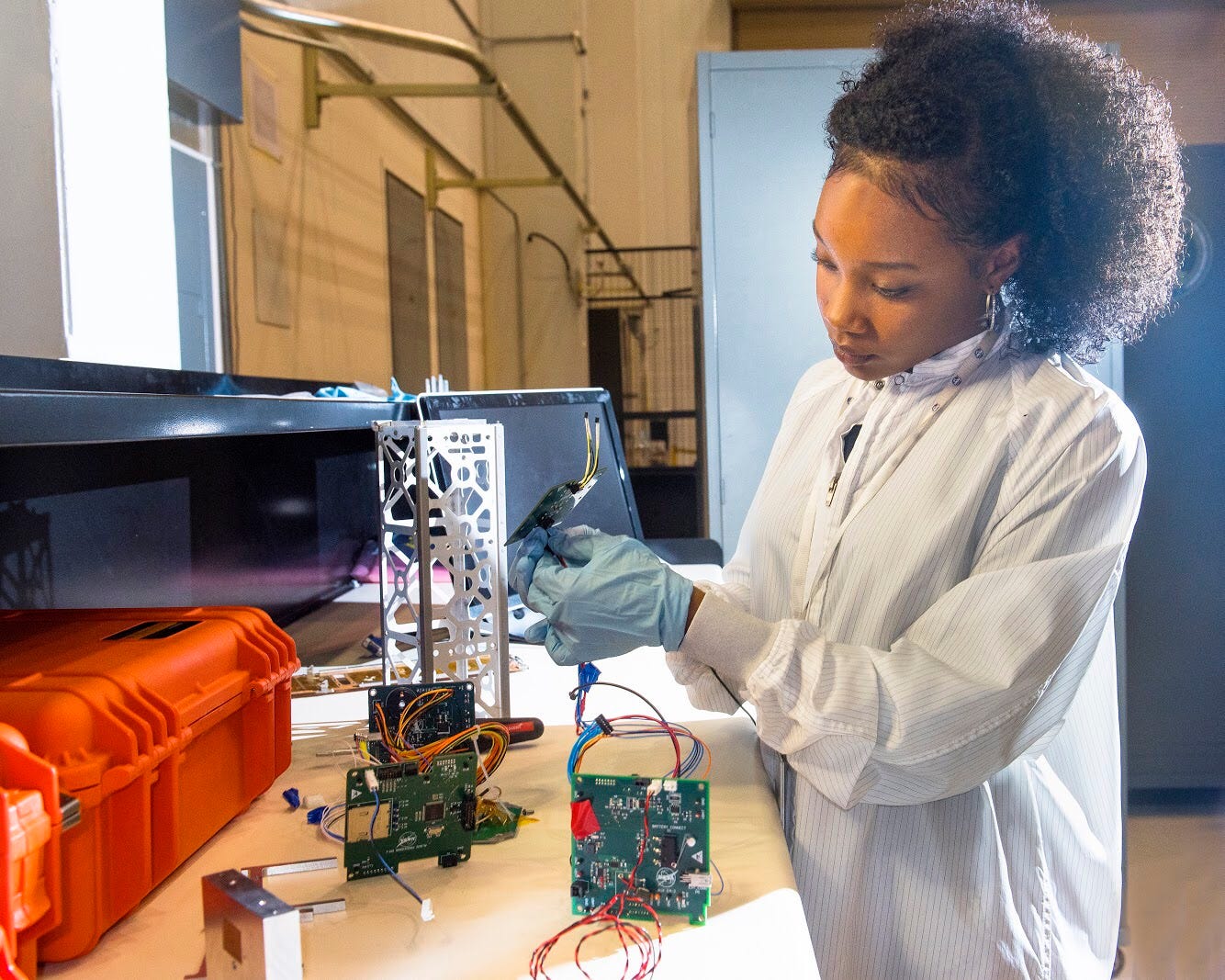 Naia Butler-Craig is a junior aerospace and aeronautical engineer who makes the world better and opportunities closer for everyone she meets. Check out how she got excited about engineering and about her plans to be an astronaut.
Responses may be edited for clarity and brevity.
---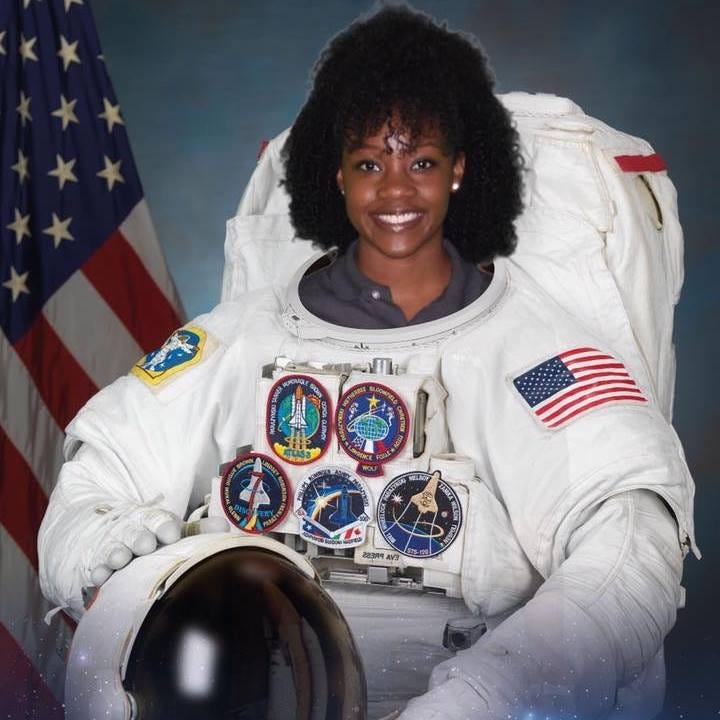 Where do you go to school?
International Baccalaureate Diploma, Cypress Creek High School, Orlando, FL
B.S. Aerospace/Aeronautical Engineering (in progress), Embry-Riddle Aeronautical University, Daytona Beach, FL
What do you do right now?
I am currently a NASA Pathways intern at NASA Glenn Research Center working in the Space and Science Technology Systems Branch. I first heard about the Pathways program through a mentor in my Tech Sassy Girlz program who encouraged me to apply through USAJobs.gov. I absolutely recommend applying to Pathways, as it is a streamlined path into employment with the federal government!
I work at NASA Glenn during my summers when I am not taking undergraduate courses. This past summer, I worked on a small satellite (CubeSat) project. I was working with the assembly integration and test team running thermal tests on the CubeSat to see how the system would fare in its expected orbital environment.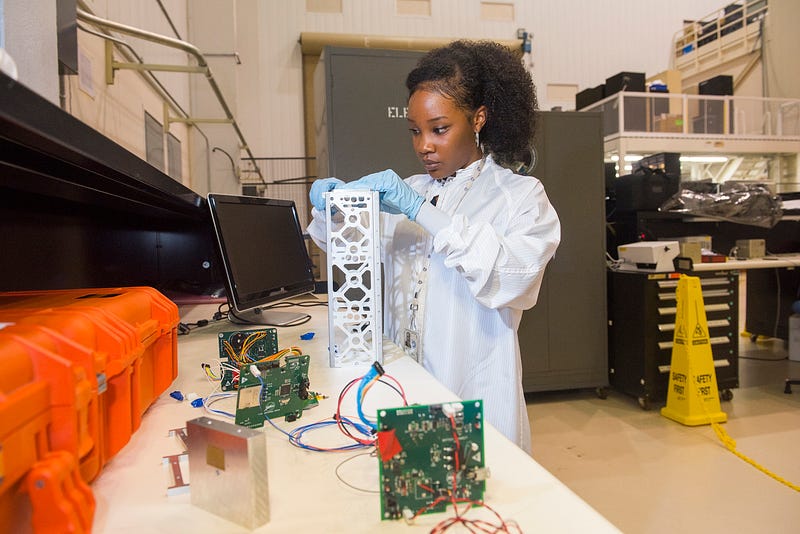 What made you choose your STEM discipline in the first place?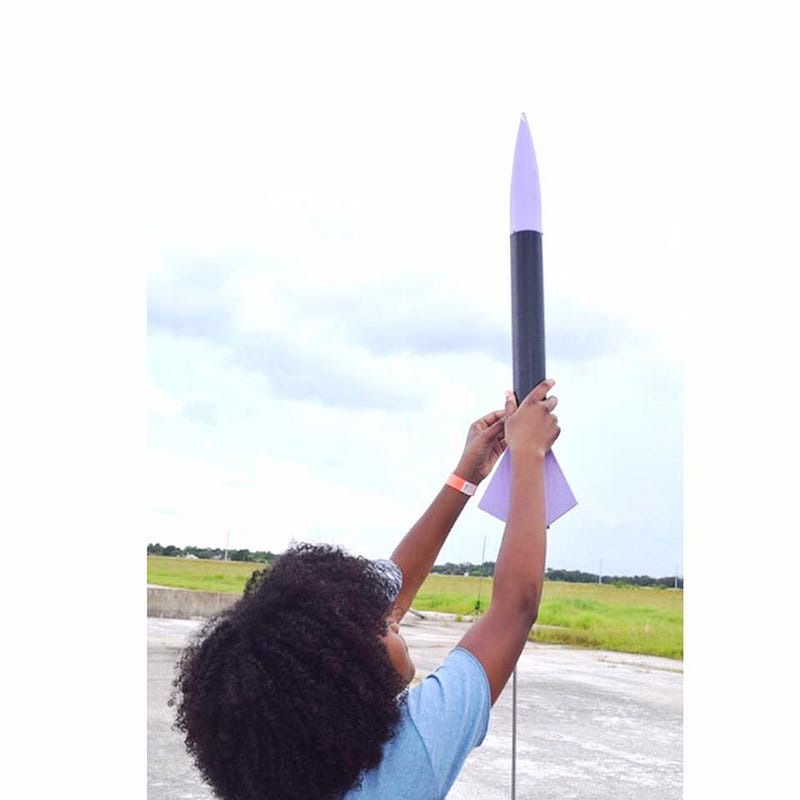 I've always been a STEM geek. My parents have no idea where it came from, but it started when I drew the underbody of a car; that I just swore, could run on hydrogen alone!
I was around 7 at the time and as I matriculated into middle school, I took more science and math classes which made me fall deeper in love with STEM.
A particular class I took in the 8th grade called "Earth Space Science" is what piqued my curiosity in space. I decided to research careers that involved all aspects of my interests. I took it upon myself to google those four words: science, space, engineering and mathematics, and a list of careers popped up. The career that caught my attention was aerospace engineering. I then looked into the top schools for that area of study and that is where I found Embry-Riddle. I looked for ways to get involved and ended up doing a summer camp there in 10th grade and decided, this is where I need to be. Now I'm about to finish my bachelor's degree in aerospace and aeronautical engineering!
What's one piece of advice you wish you had when you started your STEM journey?
I just wish someone told me not to internalize other people's doubt in me.
Or not to internalize the stereotypes and expectations that society has for young women of color. It contributed to my impostor syndrome, where I felt that I didn't belong, because there was no way I was as smart as the kids around me. Everyone in this world can tell you that you can't do it and it won't mean a thing. As soon as you start believing what they say is true, that is the start of your downfall. DO NOT become your own worst enemy.
I'm still on the path of getting rid of these feelings. I realized that I was internalizing them when I noticed everyone around me — from family to strangers — believed in me and I was the only person who didn't.
My advice is to always remember that you are where you are because you belong there. And you would not have made it as far as you've come unless you were qualified. And if that doesn't work — and you still feel the need to prove your worth — only work to prove your worth to yourself! And always remember to look back and see how far you've come.
Do you have any woman of color in STEM sheros? Who and why?
Dr. Mae Jemison, Dr. Katherine Johnson, Stephanie Wilson, Dr. Jedidah Isler, Mary Johnson and every black woman astronaut ever. They are all the "firsts" in some capacity and I love a trailblazer! Being the first means they excelled and succeeded in unchartered territory! That takes bravery, brilliance and perseverance.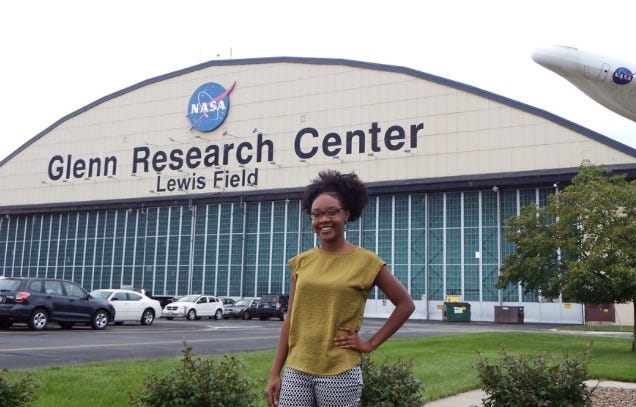 What else are you passionate about?
I played the trombone in middle school (first chair!) and I really love music. My first love is dance, but when I got to college there was no dance team. I couldn't afford to take classes at the nearby dance studio so I started a dance club on my campus my freshman year! We are 3 years strong now and growing!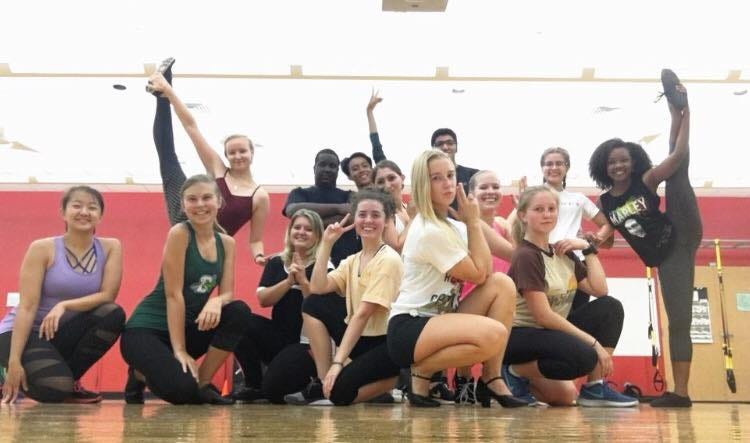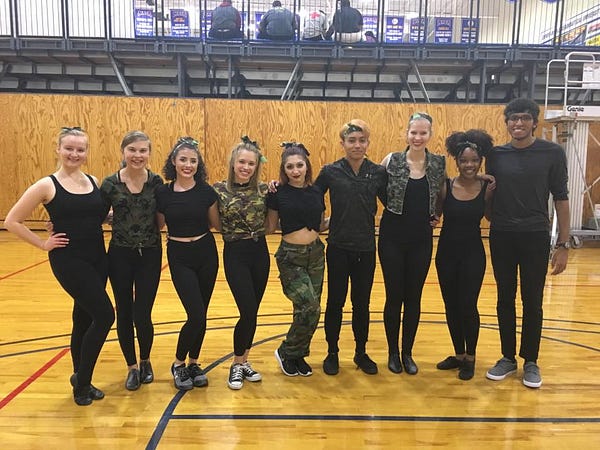 I'm also Level 1 certified in high-powered rocketry and I love building rockets in my spare time. Being certified in level 1 High-Powered Rocketry means I have successfully flown a model rocket on a motor classified as I or less. A class I motor has a total impulse of 320–640 Newton-seconds. I got the certification in November 2017 through my school's rocket club. (Editor's note: does this make you a rocket scientists, too?)
Why do you think it's important to highlight women of color in STEM?
I did not know any WOCinSTEM growing up. I did independent research after I solidified that I wanted to study aerospace engineering and I was moved by the women I came across. I didn't feel so isolated anymore.
I believe in communities and villages. No successful person has gotten anywhere without their village. That could be any group of people that you know physically, virtually or just know of.
The women I discovered became my village because I would read their stories of triumph when I need motivation. I would look at their faces to reignite the fire in me to conquer this industry. It means everything to have role models.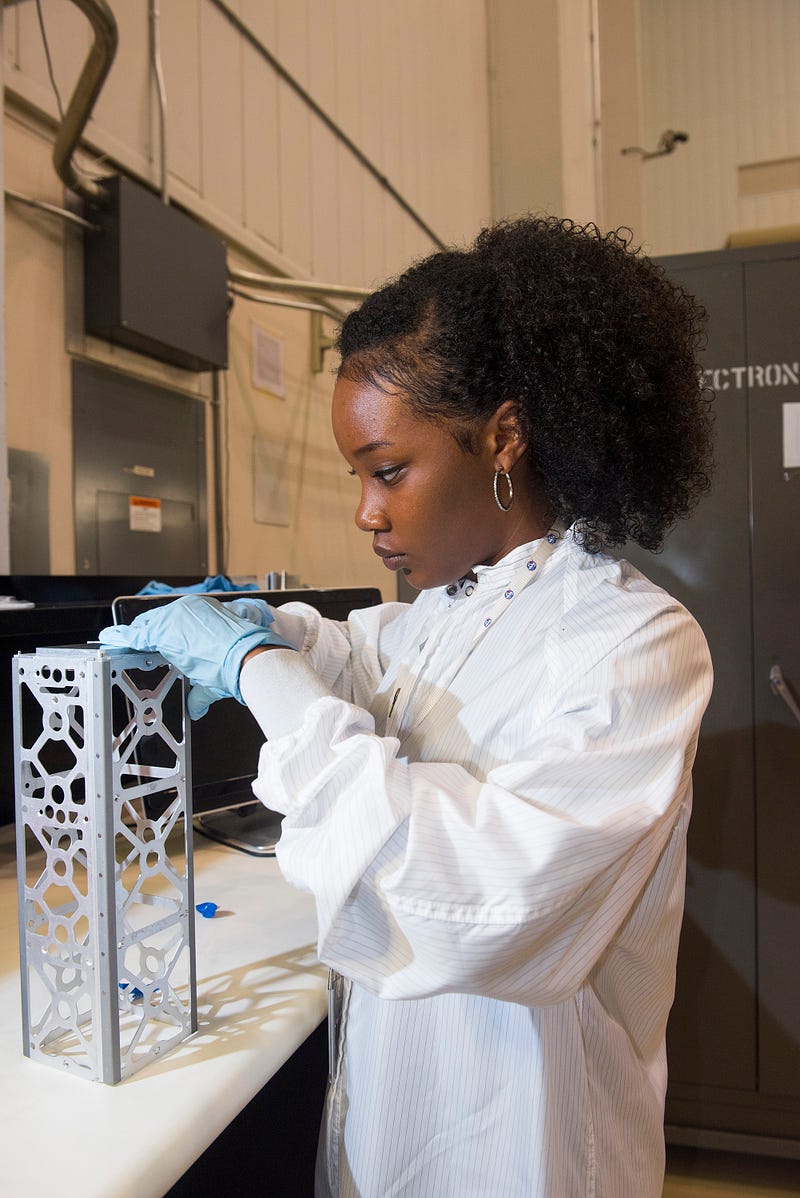 Are there institutions, groups or organizations you want us to shoutout?
Tech Sassy Girlz and Vision of Flight are both nonprofits dedicated to getting young kids of color into STEM and aviation fields. They have done so much for me: taught, supported, encouraged and provided the resources I needed to excel in college and my career! They continue to grow and do all of that and more for all of their students.
Dreams Soar Inc. is a nonprofit I volunteer with and got involved in during my freshman year of college. It is another organization dedicated to encouraging and inspiring kids GLOBALLY to pursue STEM and aviation careers!
@BlackGirlsInSTEM is my own instagram blog/education page. I post about black women in stem who inspire me and are making boss moves in the industry!
I'm also super-active in NSBE (National Society of Black Engineers) Region III. That is another organization that has afforded me SO many opportunities for leadership, jobs and quality networks.
Is there anything else you'd like us to know about you?
I am always open to mentoring and to be mentored! If there is anyone out there pursuing a Ph.D. in aerospace engineering and would like to help me navigate that process, I would love that!
(Editor's note: we have aerospace engineers in the #VSVillage, so we'd love to put you in touch with them!)
Are there other axes of identity that also impact your life/stem experience that you want to speak to (e.g. religion, sexual orientation, gender expression, ability status, neurodiversity, etc.)? How do these axes of identity impact you as a woman/girl/non-gender-conforming-person of color?
I'm a lover of Jesus! I give all glory to God for EVERYTHING I accomplish and for the opportunities afforded to me. I do not believe I would be anywhere near where I am without His love and mercy on my life. I believe it was Him that placed the desire on my heart to be an astronaut and enter this field. No one in my family has ever even considered the path that I am taking so there were no outside influences. Being a Christian does come with a lot of stereotypes as well.
My heart has no room for intolerance or bigotry like some "Christians" and I always like to make that clear. To me, spirituality supersedes religion.
You can find Naia on instagram, twitter and facebook.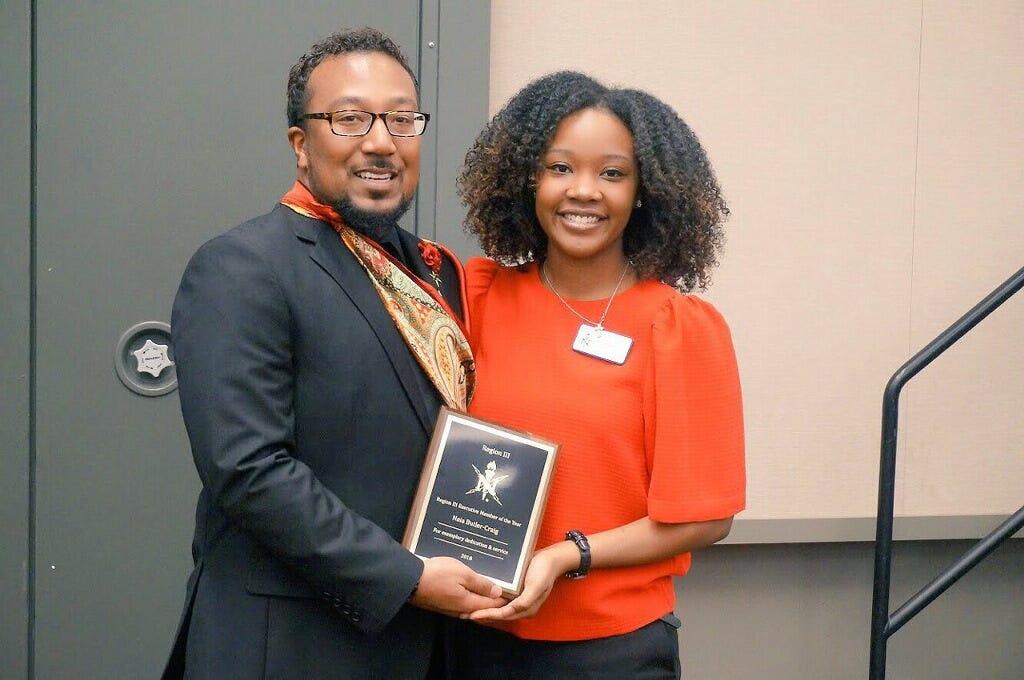 ---
Thank you, Naia, for being uniquely you and a wonderful gift to aeronautics and aerospace engineering. We know you'll continue to make important impact on your field and we're so excited you're part of the #VSVillage. Now it seems we have some introductions to make for you!
If you enjoy our weekly #WCWinSTEM features, consider donating to our parent not-for-profit, The SeRCH Foundation, Inc., to help support this work.